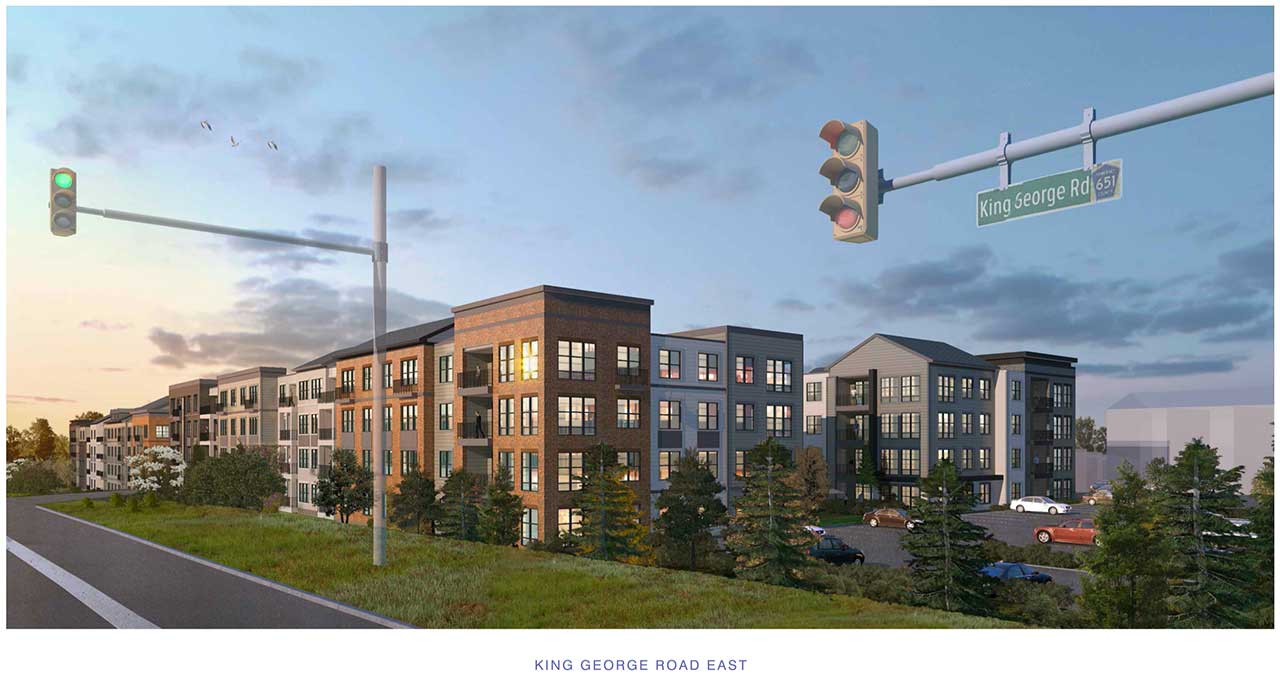 A largely wooded site in a suburban Somerset County municipality could become the site of a major development complex.
Pulte Homes of New Jersey, LP and Chase Warren Partners, LLC are planning a project that could be built in multiple phases at 284 and 294 King George Road along with 249 and 257 Mountain Avenue in Warren Township. The tracts, which are located close to exit 36 on Interstate 78, are where an "inclusionary housing development in accordance with a Mount Laurel Settlement Agreement" is envisioned, according to a legal notice.
An April letter from the Somerset County Planning Board to Warren Township Planning Board Chairman Daniel Gallic stated that the first two phases of the project would involve 220 apartments and 115 townhomes. The third phase would consist of an 8,000 square foot restaurant and a hotel with 130 rooms, according to the letter.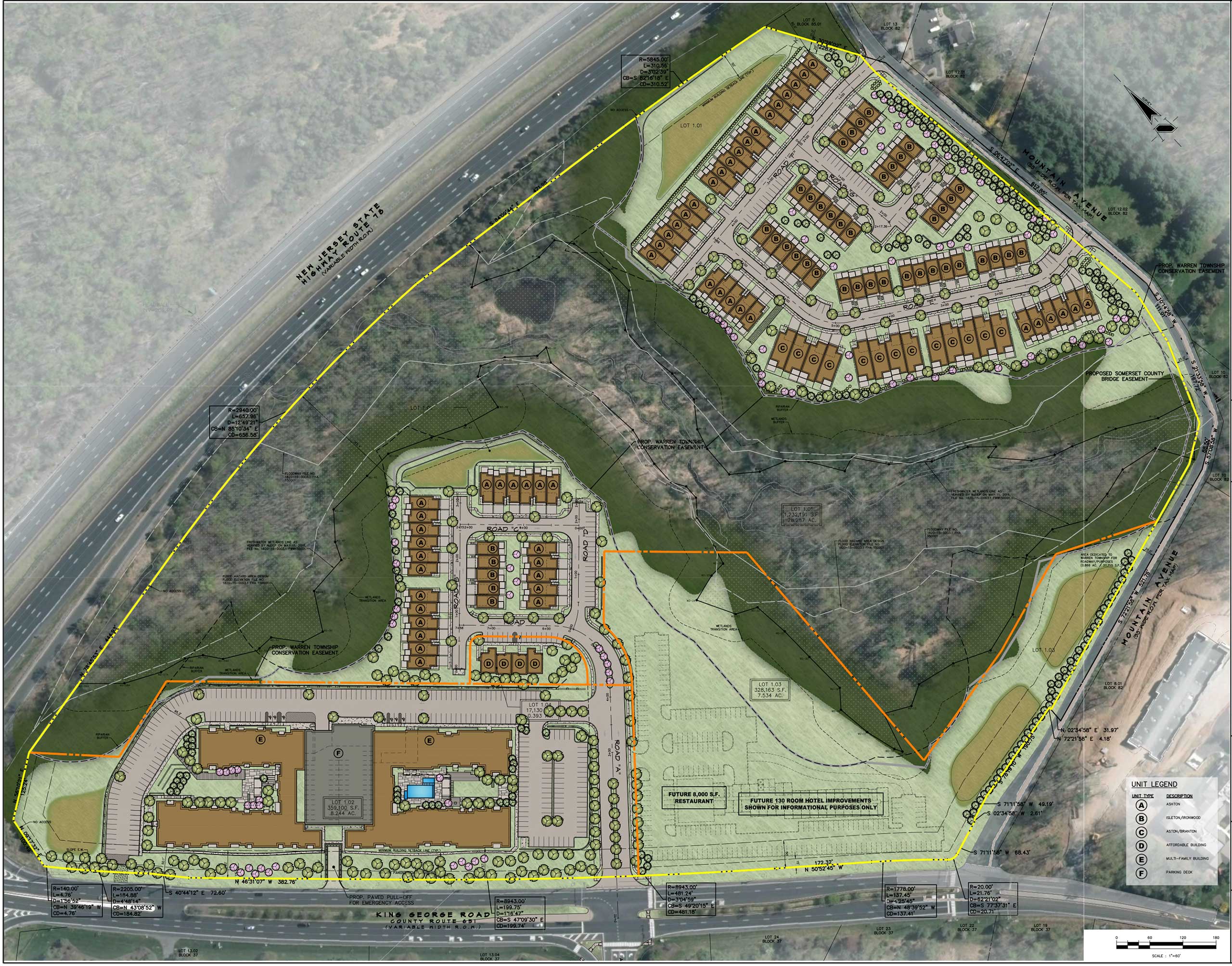 Site plans from Gladstone Design, Inc. show that the apartments would be situated in two adjacent four-story buildings along King George Road. Some of the townhomes would be located behind these buildings, while the rest would be situated off of Mountain Avenue.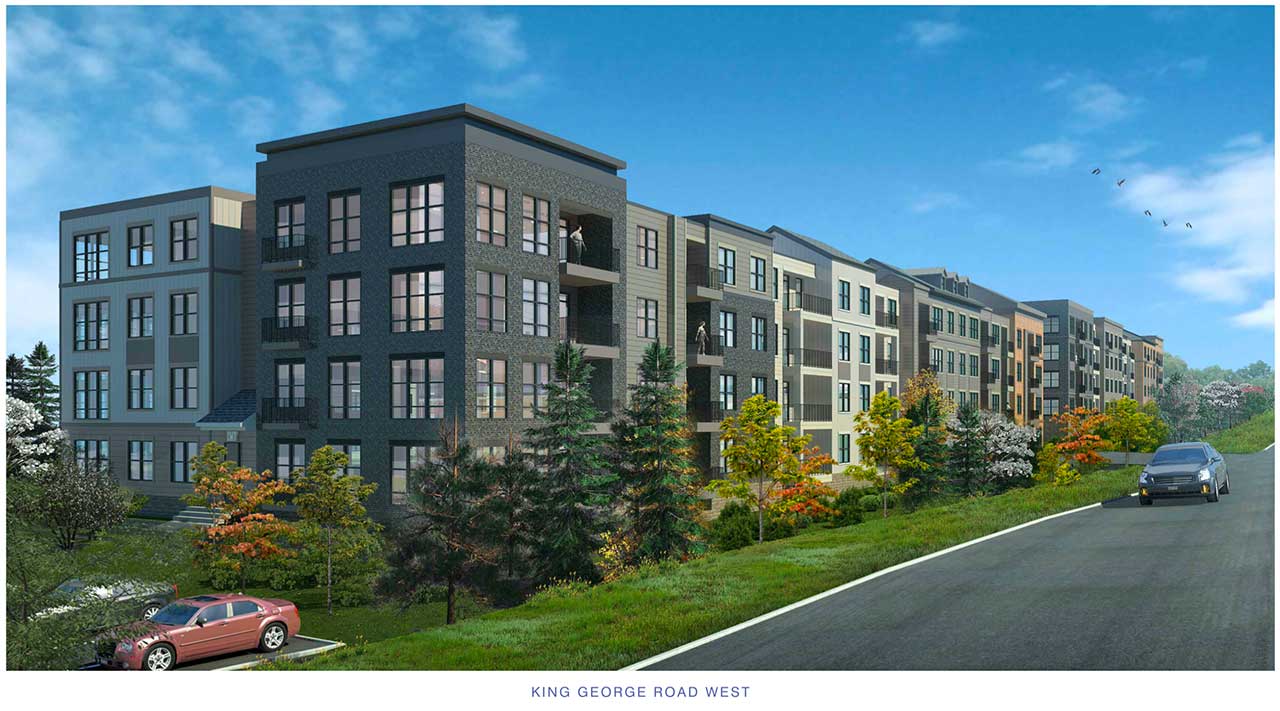 The Warren Township Planning Board is scheduled to conduct a hearing regarding the developers' application for Preliminary and Final Major Site Plan approval, subdivision approval, and waivers for the first two phases of the project today, June 8, at 7:30 p.m.
Note to readers: The dates that applications are scheduled to be heard by the Warren Township Planning Board and other commissions are subject to change.