Two office buildings in Warren, New Jersey, recently sold for just over $150 million.
A large complex with 115 townhomes, 220 apartments, a hotel, and a restaurant could be built next to exit 36 on Interstate 78.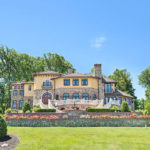 A 10,000-square-foot mansion for sale in Warren Township is meant to evoke a Tuscan villa.