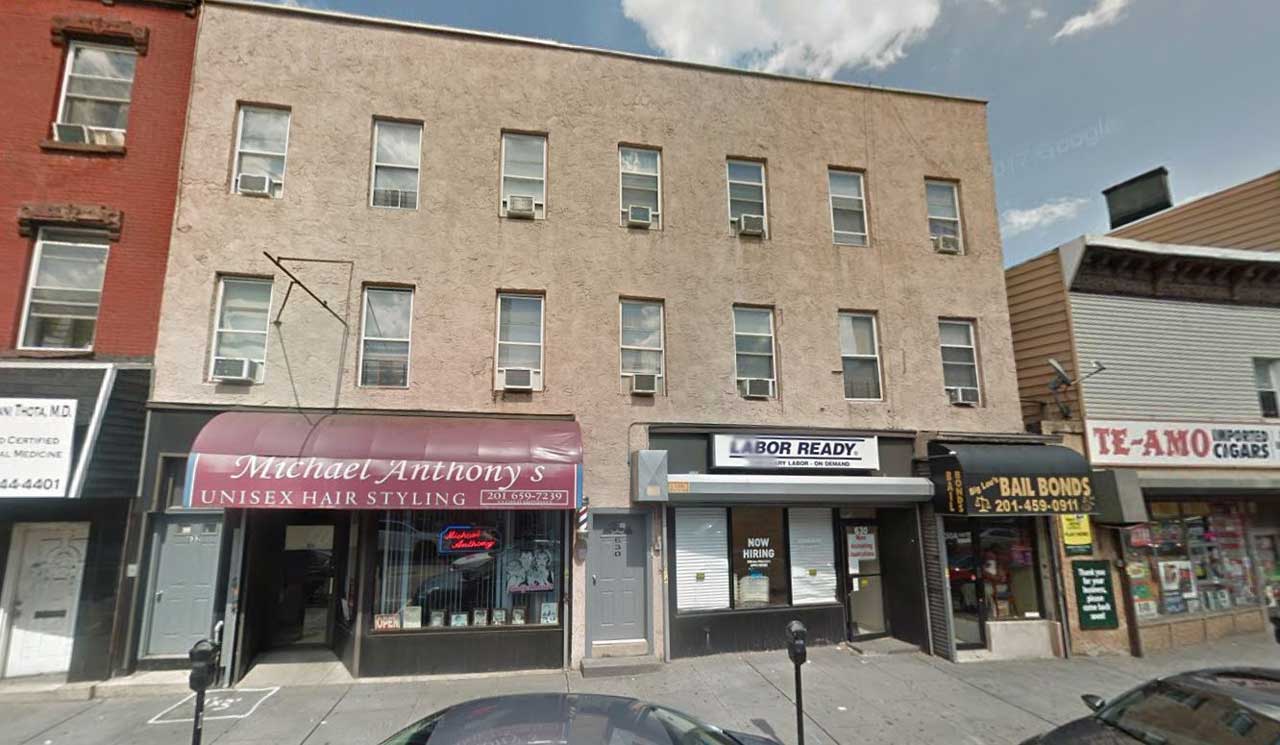 At 54 stories high, the first Journal Squared tower in Jersey City is currently the only building of its kind in the neighborhood. However, that will likely change soon. From the other two skyscrapers that will make up Journal Squared to the three high-rises that were approved near the upcoming Homestead Walkway pedestrian plaza to 808 Pavonia, the skyline of this part of the city will transform. Now, new information has been revealed about another proposed tall development in the vicinity.
Nearly a year ago, we told you about plans to construct a 27-story tower at 630-632 Newark Avenue near the Five Corners. At the time, the Great Neck, Long Island-based Namdar Group was designated as the redeveloper of the property by the Jersey City Redevelopment Agency and was expected to construct 450 residential units and ground floor retail space. The building's retail space was to face the proposed extension of Central Avenue.
Then, last week, a legal notice was released showing that the development proposal that will go before the Jersey City Planning Board calls for an even larger building. The board is slated to hear an application for Preliminary and Final Major Site Plan approval from 626 Newark, LLC, also of Great Neck, during its meeting on Tuesday, February 5, at 5:30 p.m. This application, which includes requests for deviations such as maximum height and rear yard setback, also involves a 27-story building but includes plans for 658 residential units. It is not yet known how the units would be priced or how many bedrooms would be in each apartment.
In addition to the residential component, the building would still contain retail space on the ground floor but would also contain two stories worth of office space, according to the notice. The application includes both the original 630-632 Newark Avenue property and the neighboring tract at 626-628 Newark Avenue. Both lots contain mixed-use buildings and have been occupied by businesses such as Tokyo Station and Michael Anthony's Unisex Hair Styling. There is vacant property behind both buildings. The notice did not mention whether or not both buildings will need to be demolished as part of the proposal.
The Namdar Group is also involved in the three towers near the Homestead Walkway and the development at 87 Newkirk Street.
Note to readers: The dates that applications are scheduled to be heard by the Jersey City Planning Board and other commissions are subject to change.
Related Journal Square coverage: