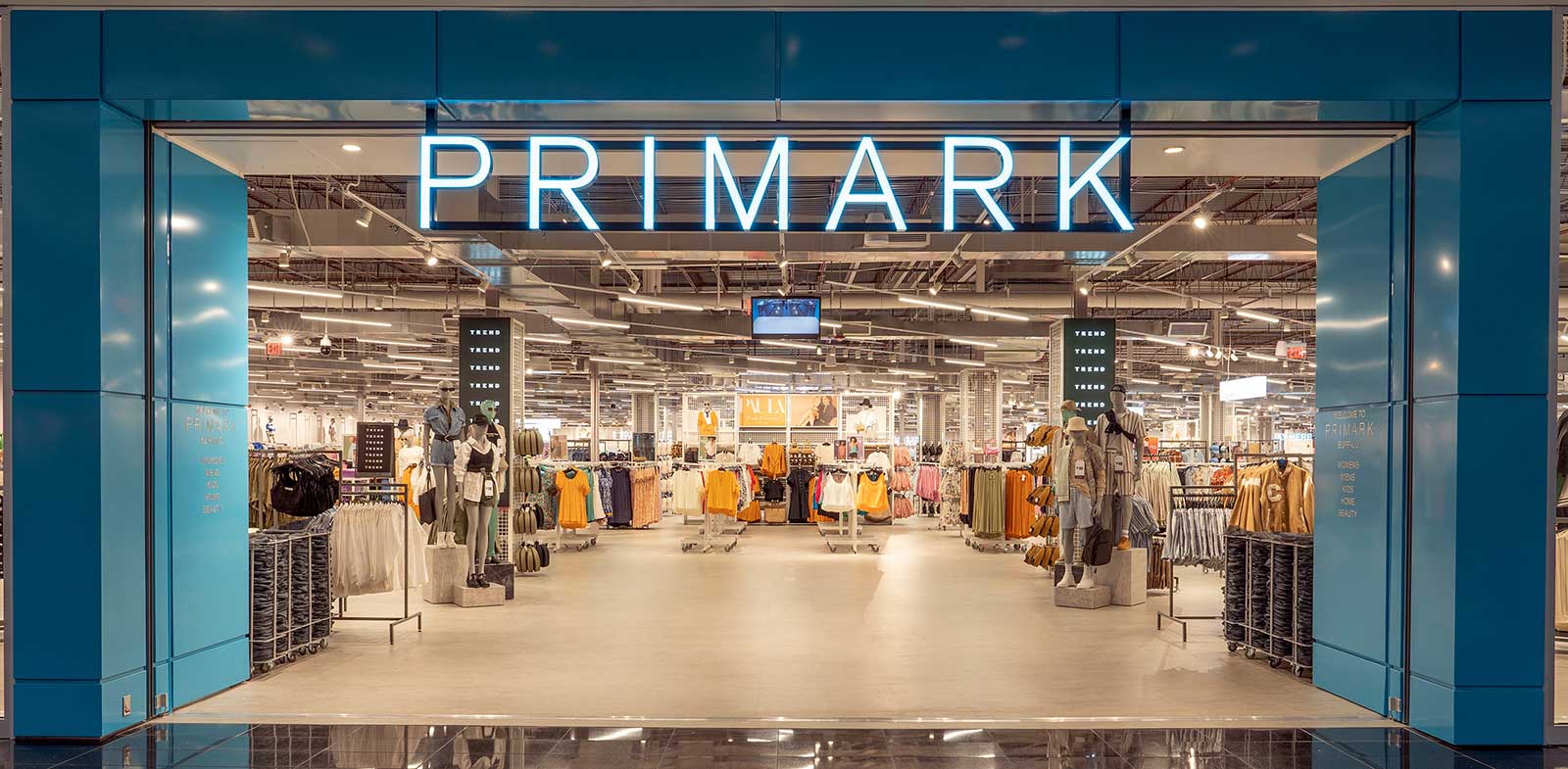 A department store that is rapidly increasing its U.S. footprint will be bringing their fourth store to New Jersey as Primark has settled on Jersey City for their latest outpost.
Dublin-based Primark recently posted on social media about their imminent arrival in Jersey City. The brand will be taking up residence inside the Newport Centre Mall and is currently hiring for various positions at the upcoming location.
When contacted by Jersey Digs, Primark did confirm their Jersey City store but did not specify exactly where they will be setting up shop within Newport Centre. Larger spaces currently vacant in the mall include a recently closed CVS outlet and anchor tenant Sears, while still in operation, has been hanging on by a thread for quite some time.
Wherever and whenever they end up opening, Primark will offer a selection of affordable everyday essentials and apparel for women, men and children. Founded in 1969, the Ireland-based company also sells beauty products, homewares, footwear, confectionery, and accessories.
Primark operates over 400 stores across 14 countries, first arriving in the U.S. back in 2015 with their initial store in Boston. The brand is undergoing a massive expansion with the goal of opening 60 new stores by 2026.
In addition to operating two outposts in Brooklyn, one in Queens, and one on Staten Island, Primark opened last week inside The Mills at Jersey Gardens in Elizabeth and has a Garden State presence in East Rutherford's American Dream Mall and Freehold Raceway Mall.
The company expects to unveil locations in New York at Green Acres Mall in Long Island on June 22 and Crossgates Mall in Albany later this month.