A public hearing regarding a proposal for a five-story development in Jersey City is set to take place this week.
The properties at 170, 172, and 174 Monticello Avenue between McGinley Square and Jackson Hill are where a firm calling itself 170 Monticello, LLC is planning a building with 835 square feet of ground-floor retail space and 22 residential units, according to an application.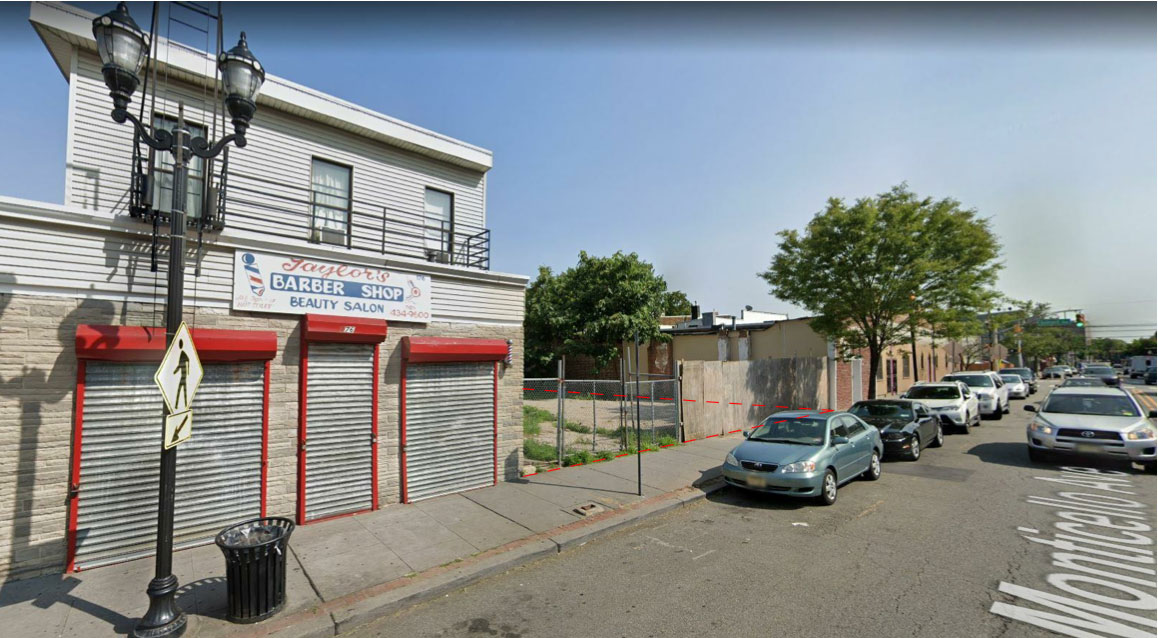 The development's ownership disclosure statement form associates Barry Septimus and David Denis with 170 Monticello, LLC. The company is scheduled to go before the Jersey City Planning Board during a virtual meeting on Tuesday, April 20, at 5:30 p.m. to seek preliminary and final major site plan approval.
These three parcels, which are situated near Belmont and Gardner avenues, are currently vacant. A mural reading "We Can't Breathe" was painted in front of the site last year.
If approved and constructed, the development would rise 55 feet above the Monticello Avenue corridor and include four studios, four one-bedroom units, and 14 two-bedroom units, the application states.
Site plans from GRO Architects that were released by Jersey City's municipal government show that a roof deck and 11 bicycle parking spaces would also be included, but that there would be no parking spaces for cars.
Note to readers: The dates that applications are scheduled to be heard by the Jersey City Planning Board and other commissions are subject to change.