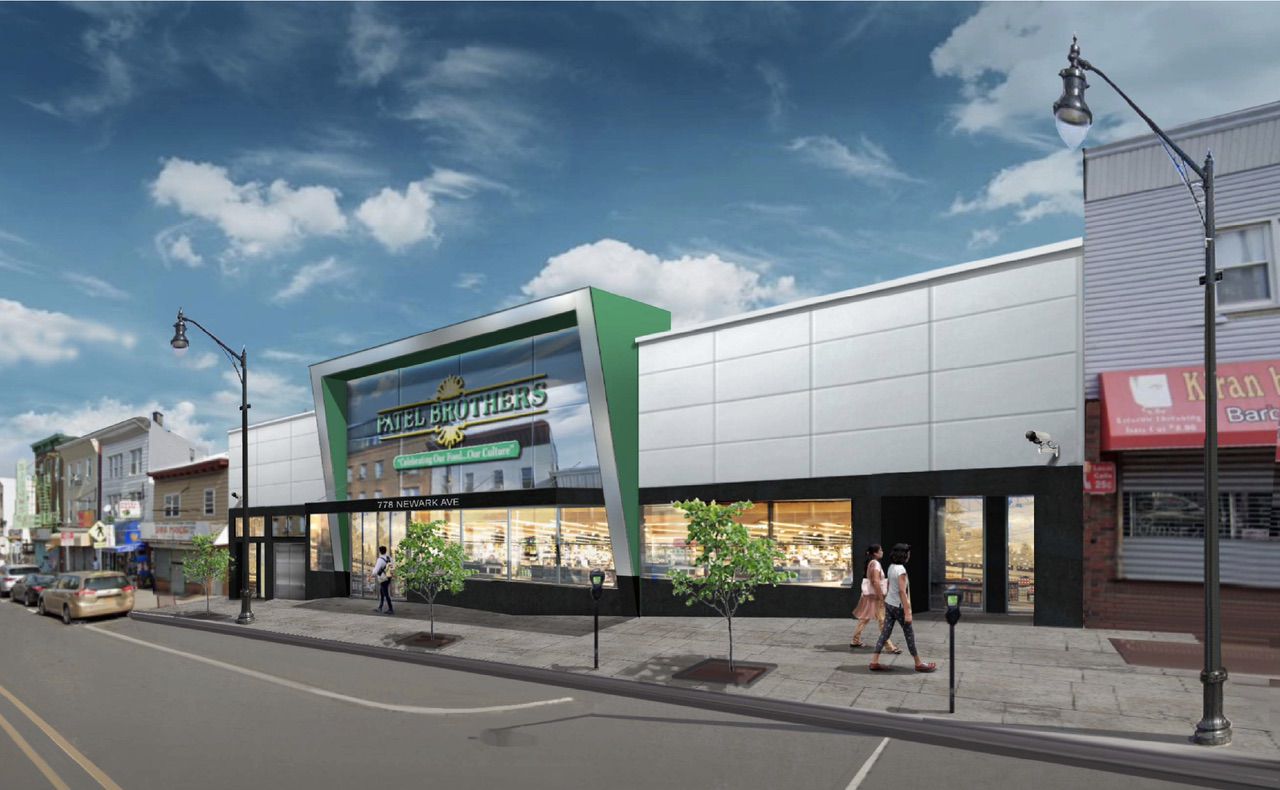 Chicago-based Patel Brothers have been prominent along the western stretch of Newark Avenue in Jersey City for years and the company has started a major expansion project that will almost double the size of their market while adding new amenities.
Jersey Digs reported on the company's plans to overhaul their India Square property back in 2021. The plan involved clearing tracts at 776, 778, and 780 Newark Avenue to make way for an annex that will create a nearly 10,000-square-foot grocery store.
An Edison-based company associated with Raja Foods named Mike Patel LLC is undertaking the work at the Jersey City property, although the existing Patel Brothers store will remain open during construction. When completed, the entire footprint of the new store will include a mezzanine level featuring bistro seating and a bakery.
The first phase of the project, which was drawn up by R&D Design Group, involves creating the expansion adjacent to the existing store. The current store will then be demolished in order to construct the final component of the modernized and continuous building.
Patel Brothers currently has seven locations in New Jersey and their latest investment is just down the block from another residential and restaurant development at 785 Newark Avenue that broke ground earlier this year.