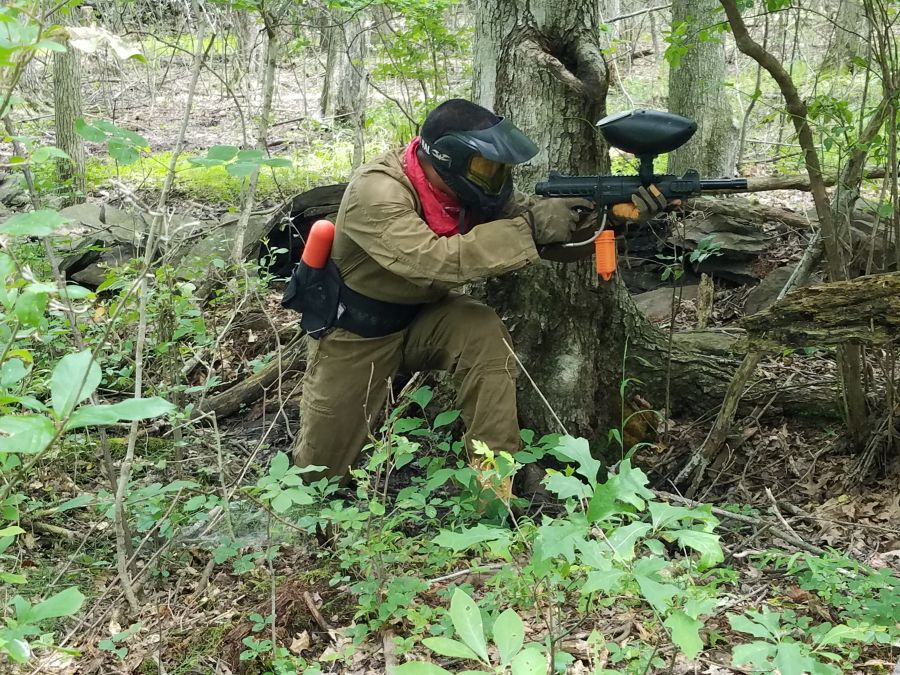 There's nowhere quite like a paintball field to let out your competitive side. Whether it's a bachelor party, birthday party or an afternoon with friends, there's plenty about paintball New Jersey residents can enjoy.
But where can an avid NJ paintball player find new places to play? Want to stake your ground in wooded fields? Or are video game-style tournament grounds your thing?
We found paintball locations in North, Central and South Jersey that deliver big fun close to home. Each of them checks the 5 major boxes that define a great paintball experience.
Grab your paintball gun and let's get started.
The 5 Keys to Great New Jersey Paintball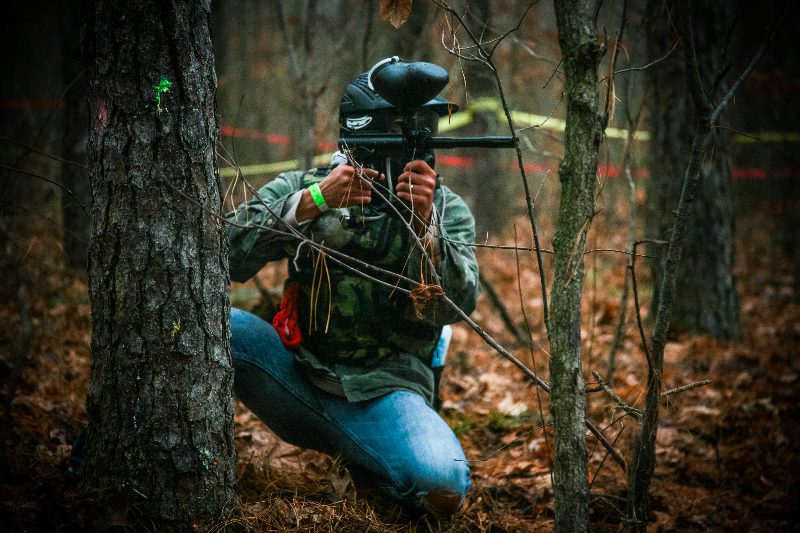 A good NJ paintball facility meets 5 core criteria:
Access to great facilities, space and paintball gear. First things first — the paintball field has to be awesome. A good NJ paintball club offers a unique playing environment with plenty of space to stake your territory. They should also have plenty of paintball gear and guns for casual players.
Hours dedicated to open play and recreational play. Many paintball locations have dedicated clubs and tournament leagues as part of their business model. But they should also offer plenty of hours for outside groups to get in on the fun.
Expertise and excellent safety precautions. Does your local paintball facility have experienced staff? A reputable business is well-versed in safety procedures and offers goggles and other protective paintball accessories.
Open to birthday parties, private parties and tournament team paintball. Paintball is better with friends! Whether you join a tournament team or host a party, make sure the location you choose schedules bookings in advance.
Great with groups of all ages. Paintball is good, clean fun for players of all ages. (Okay, well maybe not clean…) A good paintball business caters to each group's unique needs — from a kid's party to a corporate event.
Got the basics to great paintballing? Good. Let's dive into your region of New Jersey and find a place to play.
Paintball New Jersey | Paintball in North Jersey
Anchor Paintball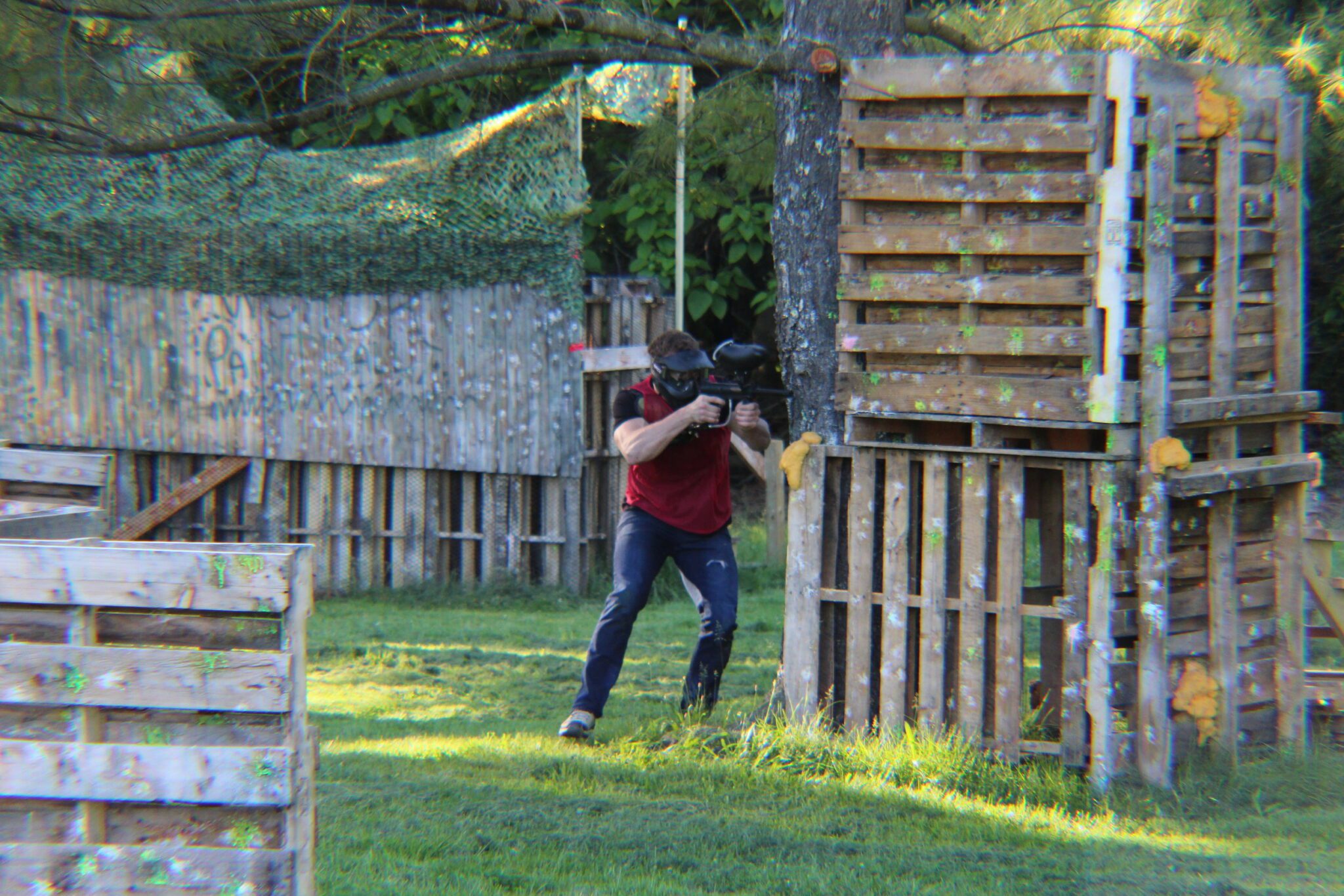 Anchor Paintball offers 3 outdoor fields for year-round paintball action. The facility specializes in team events — bachelor parties, birthday parties and corporate events are welcome. Private events range from 10 to 140 players.
You aren't required to own your own gear. Anchor offers good quality rental equipment — assault-style rifles and sniper rifles are available. All attendees are outfitted with guns, paint, unlimited air, and full safety gear. This includes face mask, chest protector and goggles.
Anchor Paintball does not allow outside paint on its grounds. You must purchase low impact or gel blaster paintballs at the facility. While you're there, visit Anchor Golf Center at the same location.
21 NJ-10, Whippany, NJ
https://www.anchorgolfcenter.com/paintball
Battle Creek Paintball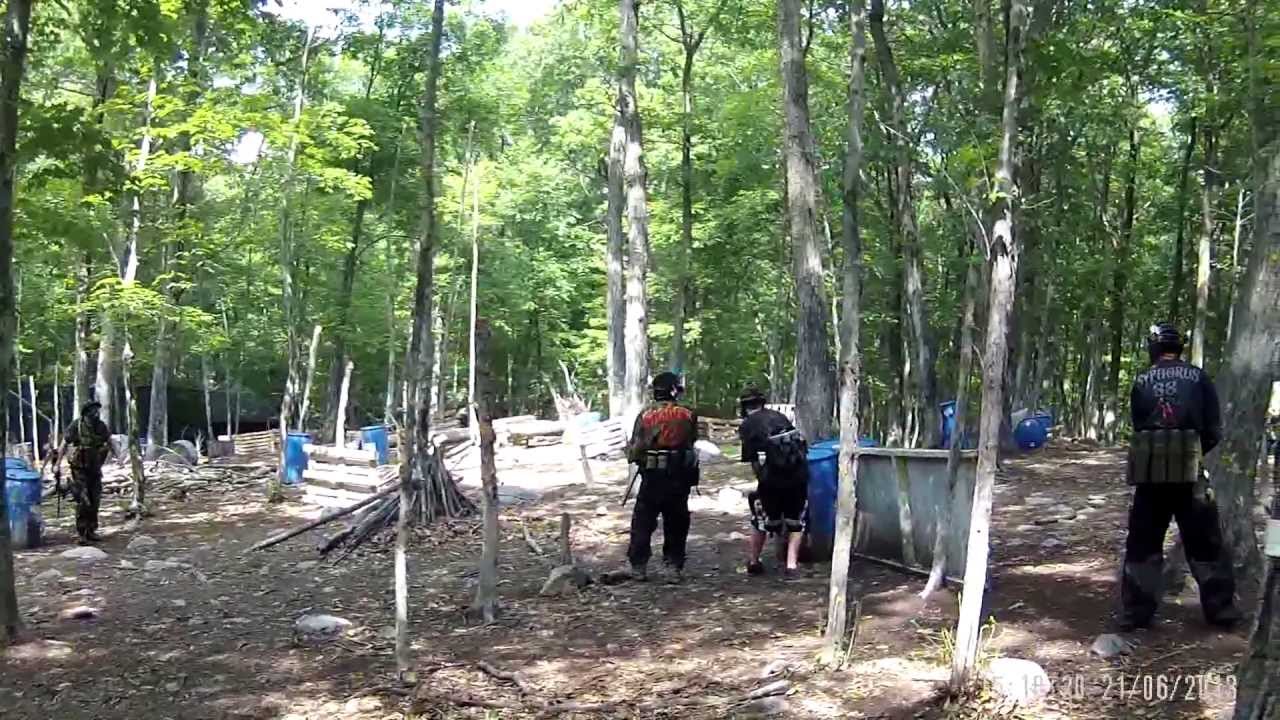 Battle Creek Paintball offers one of the most diverse playing experiences in Northern New Jersey. The West Milford location spans 15 acres of custom-designed play fields, including Skull Mountain and The Fortress.
Each paintball field provides unique challenges and strategies to players. Whether you like playing from a covered position, lurking in the trees or charging a hill, Battle Creek has them all.
Private group events can host upwards of 250 people. There are multiple pricing options for rentals, players who bring their own paint, and low impact paintball for kids.
625 Macopin Rd, West Milford, NJ
https://www.battlecreekpaintballnj.com/
Paintball in Central Jersey
Cousins Paintball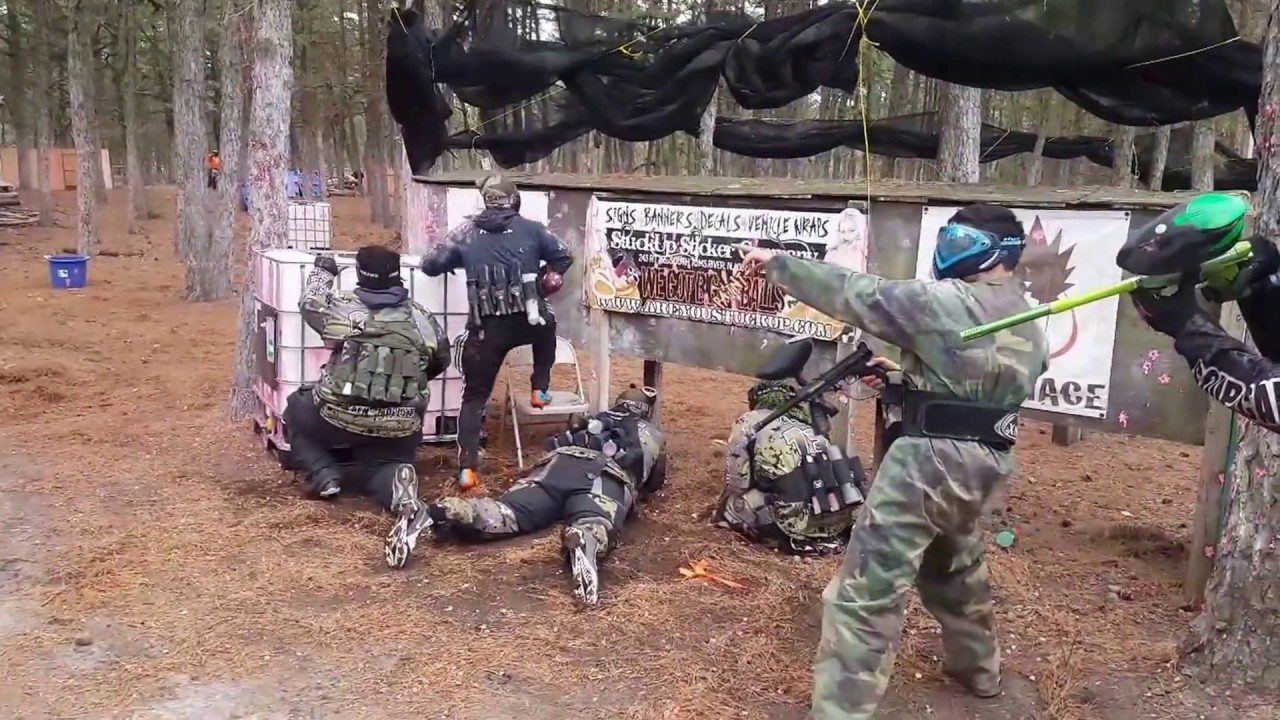 Cousins Paintball continues the Central Jersey tradition that Top Gun Paintball started. Their Ocean County location features 80 acres of varied terrain for public and private players.
Open play is available every Friday, Saturday and Sunday from 10 a.m. – 5:30 p.m. Walk-ons are allowed and are served on a first-come, first-serve basis.
Private events are available 7 days a week and must be reserved in advance. They're available in 3-hour and 6-hour blocks. Each private player receives a standard paintgun, goggles, and 500 paintballs apiece.
Note that Cousins is a field paint only facility, and extra paint must be purchased at the location. If you live in New York, Cousins Paintball also has locations on Staten Island and Long Island.
750 Whiting New Egypt Rd, Manchester, NJ
https://cousinspaintball.com/play-paintball-in-new-jersey/
Long Live Paintball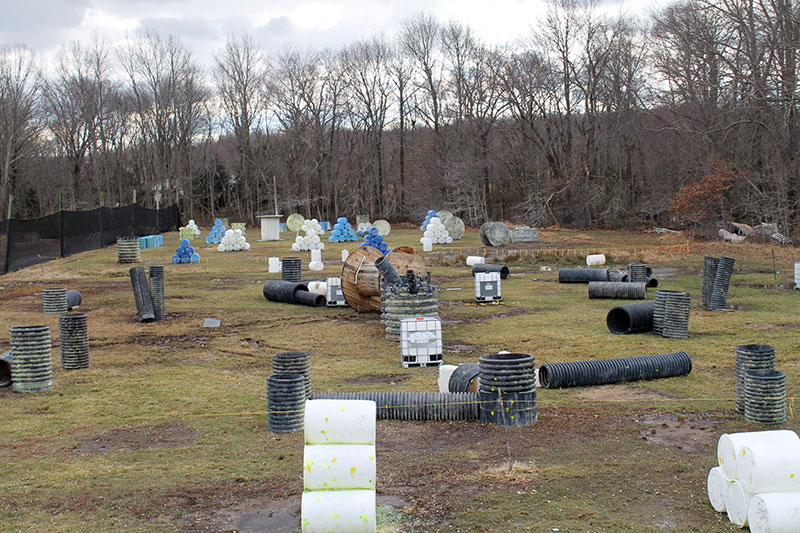 Long Live Paintball is located 40 minutes outside NYC. This outdoor park in Middlesex County is open year-round — 8 hours a day on weekdays and 10 hours a day on weekends. They specialize in private events, which must be reserved in advance.
Avid paintball players with their own gear and equipment play for free with all-day air. Paintballs must be purchased at the facility. Members receive a 33% discount on packs of 2,000 paintballs.
If you're a beginner or attending a private event, Long Live Paintball has a comprehensive equipment rental menu. Players can rent coveralls, chest protectors, thermal goggles and ammo packs for the day.
1989 Englishtown Rd, Monroe Township, NJ
https://www.longlivepaintball.com/
Shooters Paintball & Airsoft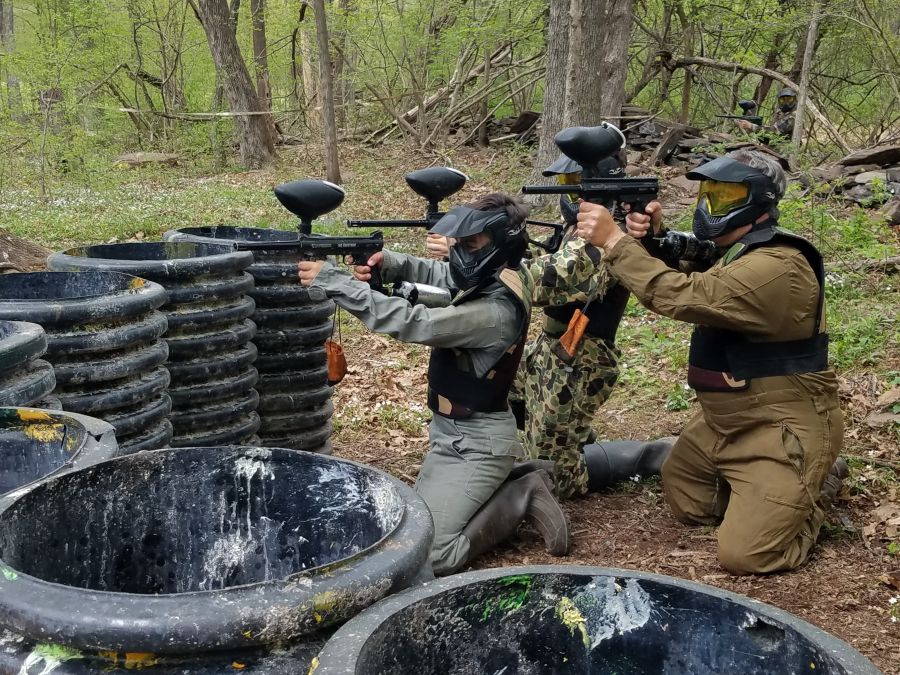 Shooters has served Hunterdon County for 21 years. It offers paintball and airsoft gaming, and specializes in tournament team paintball and speedball field events.
Shooters offers 7 event packages, including a kid's birthday party option. The premium Gold Package includes 6 hours of paintball, a 4 hour private party, semi automatic paintball gun, 200 round ammo hopper, co2 tank, unlimited co2, thermal goggle/mask system, camo clothes, protective gear, and 2,000 paintballs per player.
Like many NJ paintball facilities, Shooters does not allow outside paint at its facility.
Note for Northern New Jersey residents: Shooters will open a Warren County facility in September 2023.
940 Croton Road, Flemington, NJ
https://www.njshooters365.com/
Paintball in South Jersey
Playground Paintball Park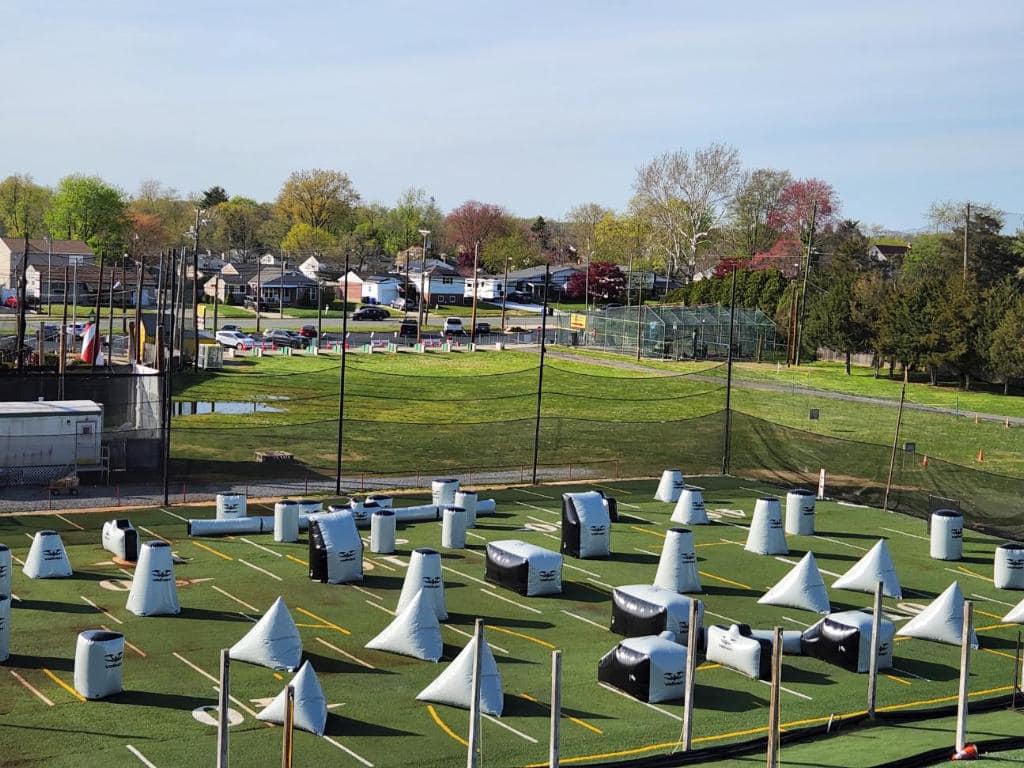 This paintball park sits 15 minutes outside Philadelphia as part of Gino's Golf and Paintball. The standard field entry package starts at $50 per person, with double the paintballs for an extra $15.
In true "playground" fashion, this paintball field is suitable for all ages and experience levels. New players are encouraged to take part in recreational play hours. Experienced players can find tournament play here as well.
If you work up an appetite playing all day, Playground Paintball Park has an Italian pizzeria on premises.
669 Bridgeton Park, Mantua, NJ
https://playgroundpaintballpark.com/
Picasso Lake Paintball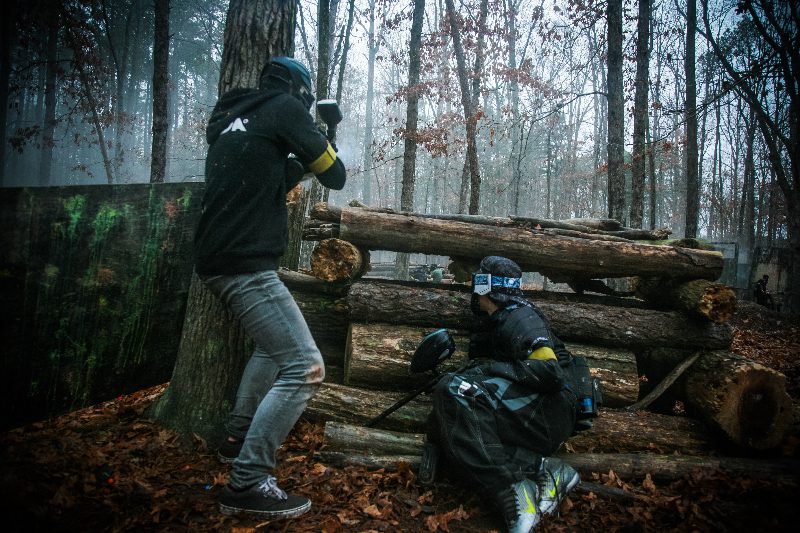 This massive 110+ acre Camden County business has wooded fields, sprawling forests and lakeside play areas. Its 7 total play zones offer a ton of variety and day-long gameplay.
Picasso Lake opened in 1993 to provide a true "woodsball" experience. The rustic scenery is a fun backdrop for paintball in the trenches, in a maze, or a competitive game of capture the flag.
All-day entry is just $15 if you own your own equipment — paintballs are extra. Rental equipment is available as a package or by individual item. As a special perk, the bachelor plays for free at a reserved bachelor party event.
64 Norcross Road, Winslow Township, NJ
http://picassolake-paintball.com/
Pinnacle Paintball Park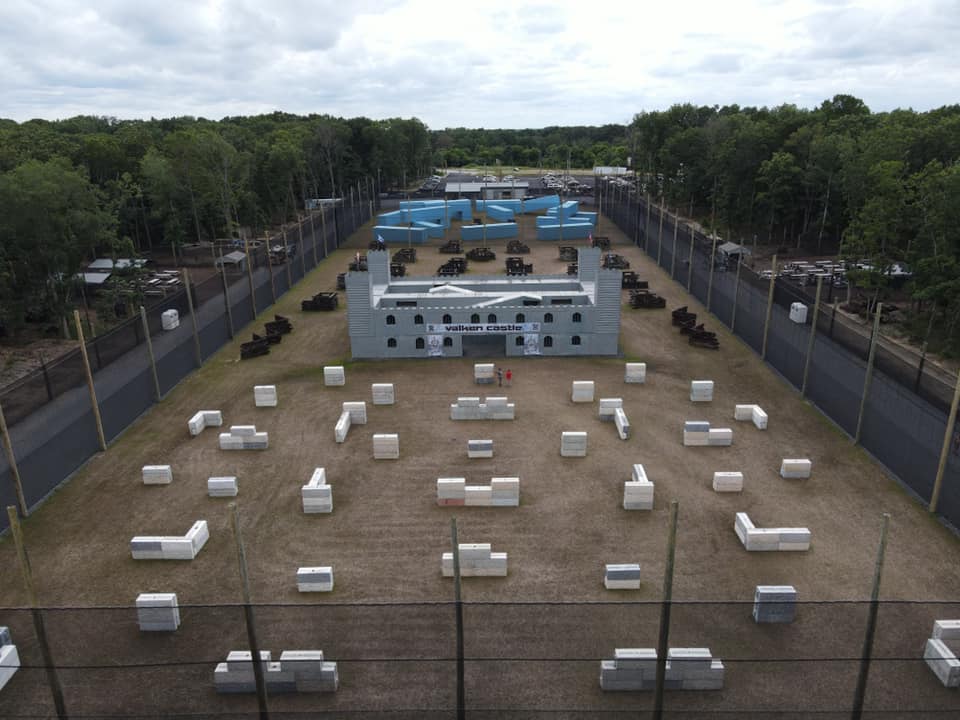 Pinnacle Paintball Park spans over 50 acres and offers 15+ paintball fields. Its diverse play experiences and ability to host over 1,000 players makes it a highly-rated destination in South Jersey.
The Pinnacle website offers in-depth looks at multiple play zones, like JB's Lumberyard and Cabin Fever. Players frequently leave positive reviews about the 3-story Valken Castle, complete with sniper turrets and 100 foot walls.
Pinnacle encourages large group outings and corporate events. It also partners with local community groups for discounted fundraising tickets.
750 Delsea Dr, Malaga, NJ
https://pinnaclepaintballpark.com/
QuickShot Paintball & Airsoft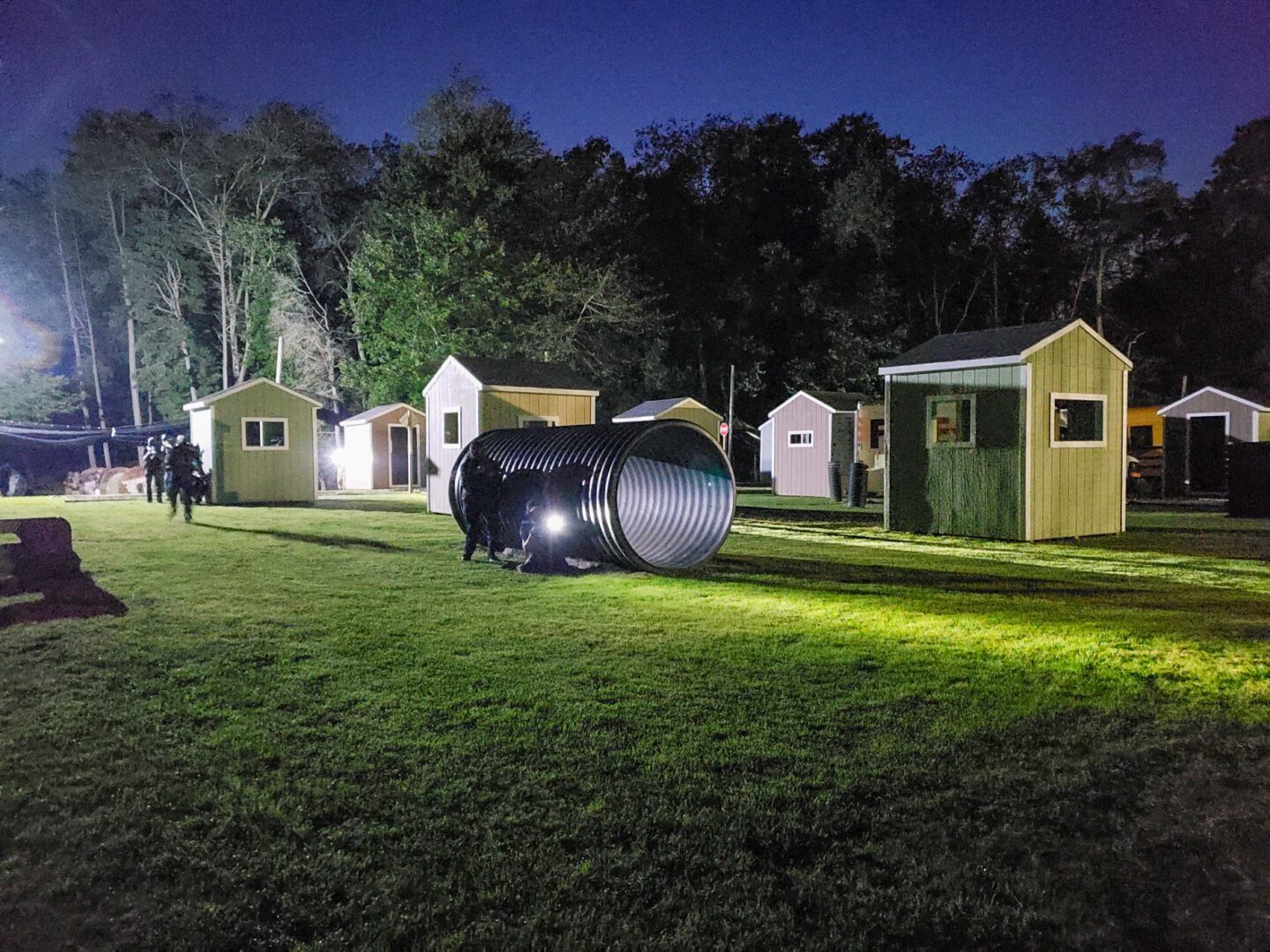 QuickShot offers gameplay as well as one of the Tri-State's largest paintball pro shops. They offer standard paintball, gel blasters, low impact paint and airsoft gaming.
QuickShot jams 7 unique playing fields onto its 13-acre property. They offer per-day and private event packages, and their massive pro shop ensures there's enough rental equipment to cover every player's needs.
Passionate players can join the Players Club for a yearly fee. This membership includes discounted field access, 5% off the entire pro shop, exclusive promotions and a photo ID.
1231 Route 206, Shamong, NJ
https://quickshotpaintball.com/
Book a New Jersey Paintball Party
Paintball in New Jersey is a great way to build team morale or celebrate events in a competitive way. It's a popular choice for bachelor parties, birthday parties and corporate retreats.
Be sure to check each New Jersey paintball location's calendar of upcoming events, then call ahead to make reservations. Open play is available at many locations, but you'll want to ensure your group's desired date and time.