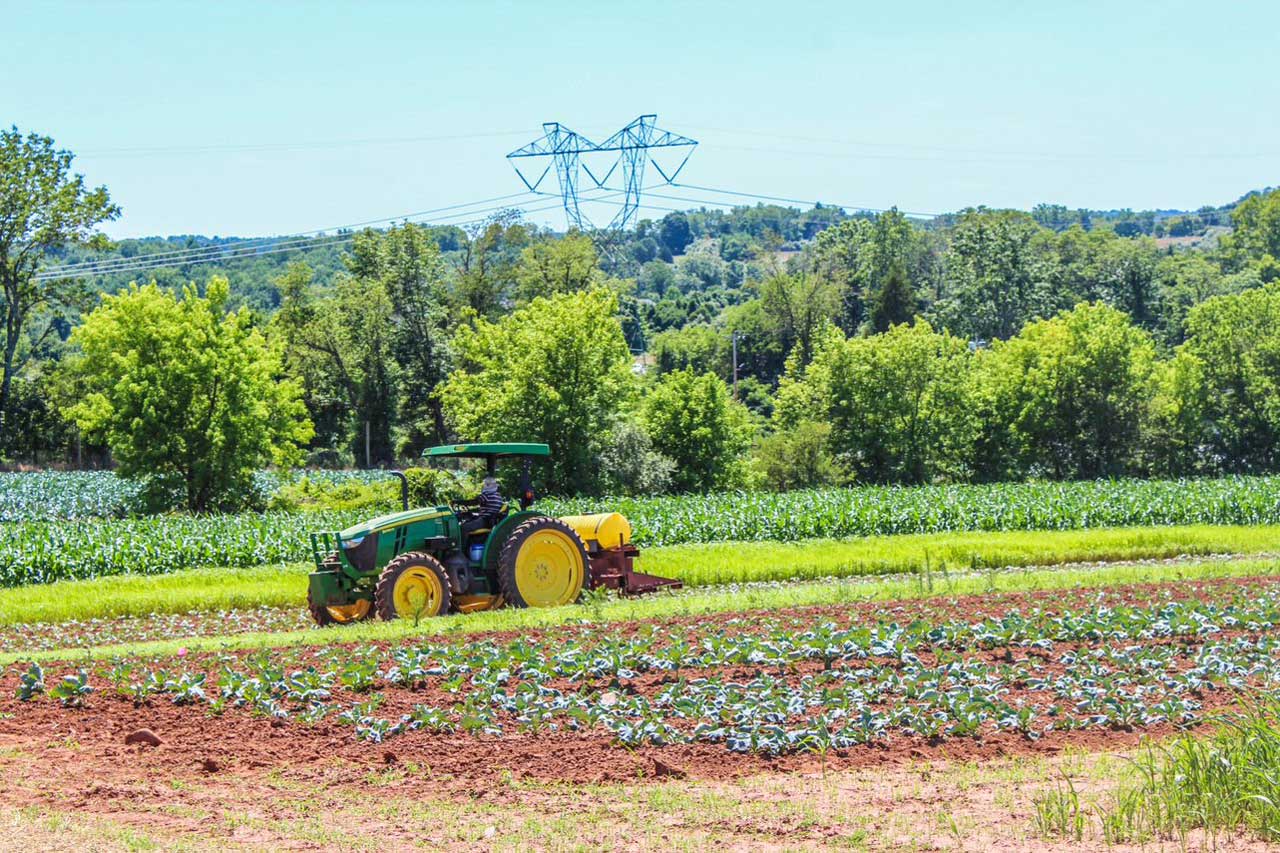 A summer road trip with my mother along New Jersey's 579 Trail, a 25-mile stretch of country road from Bloomsbury to Lambertville, was a great way to shake off the cabin fever of quarantine and explore the agricultural roots of the Garden State.
County Road 579, as it is formally known, used to be a Lenni Lenape trail that became a road for early settlers traveling to Easton, Pennsylvania. Today, you can feast on grass-fed beef and local wines at places like Beneduce Vineyard and Mount Salem Kitchen. Those who want to get close to the earth, can pick strawberries and blackberries at Phillips Farm or Central Valley Farms.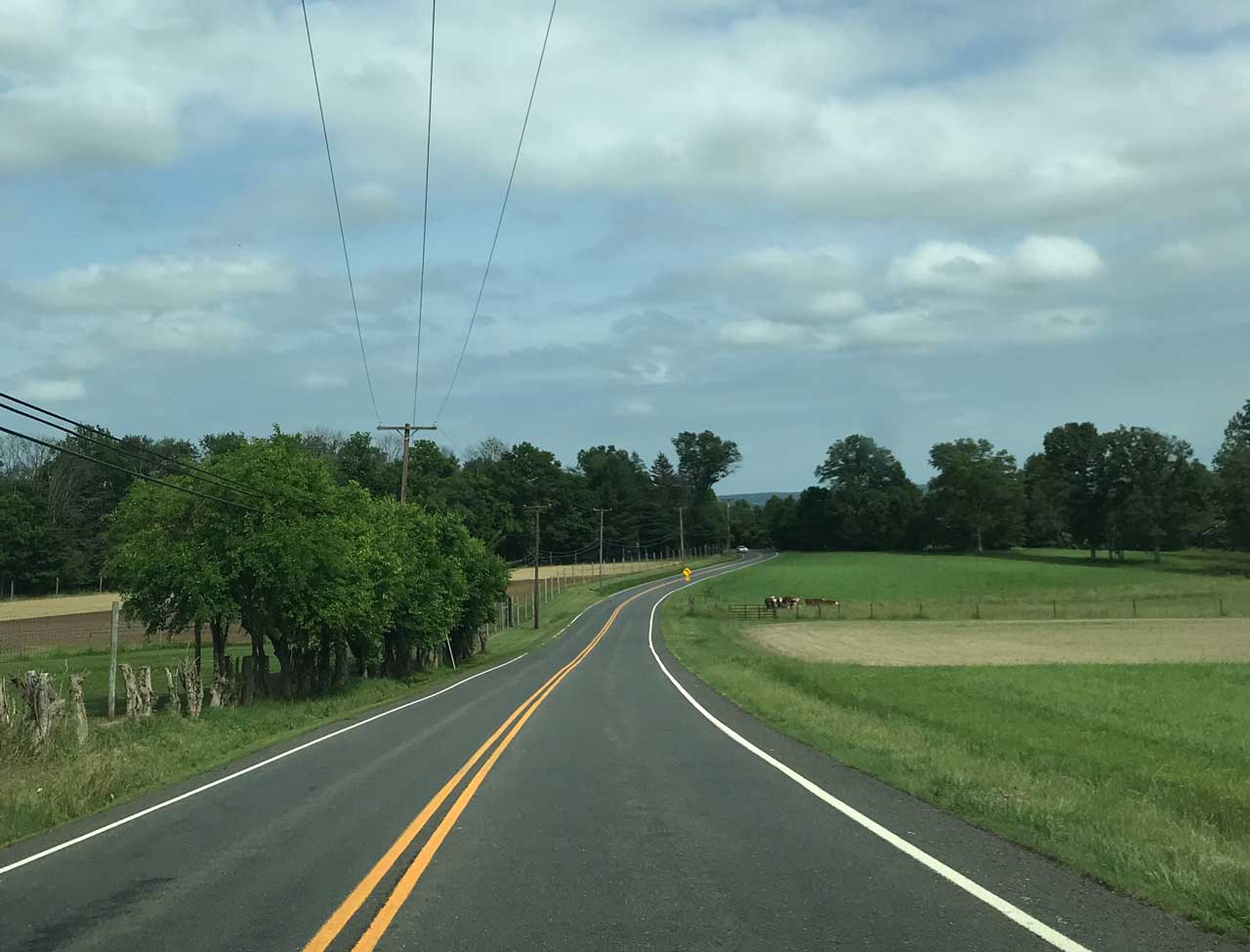 Bloomsbury
We began in Bloomsbury, an important crossroads in the 18th century. Nowadays, it's a small town with modern sensibilities, where Americana mixes with rainbow flags. We parked on Church Street to stretch our legs and browsed the second-hand wares at the yard sales laid out on sidewalks. 
Milford
Passing over a one-lane bridge, we were finally on our way to County Road 579. The clapboard homes with wide front porches gave way to acres of wide-open farmland.
"Driving in Hunterdon is a great opportunity to see the natural assets this place has to offer," Marc Saluk, Hunterdon County's economic development director said. "From the rolling hills and rivers to the mountains in the northern part of the county."
It was a ten-minute drive to Mad Lavender Farm, owned by Frenchtown artist Adrienne Crombie, and her Brooklyn-born musician husband, Don Dalen, who grow English and French lavender. Her land, originally her family's raspberry farm, has become a popular destination for wedding showers. In fact, an entourage from Hoboken had shown up for a picnic, which includes food from local restaurants, as well as a workshop on harvesting, drying, and distilling oil from the flowers.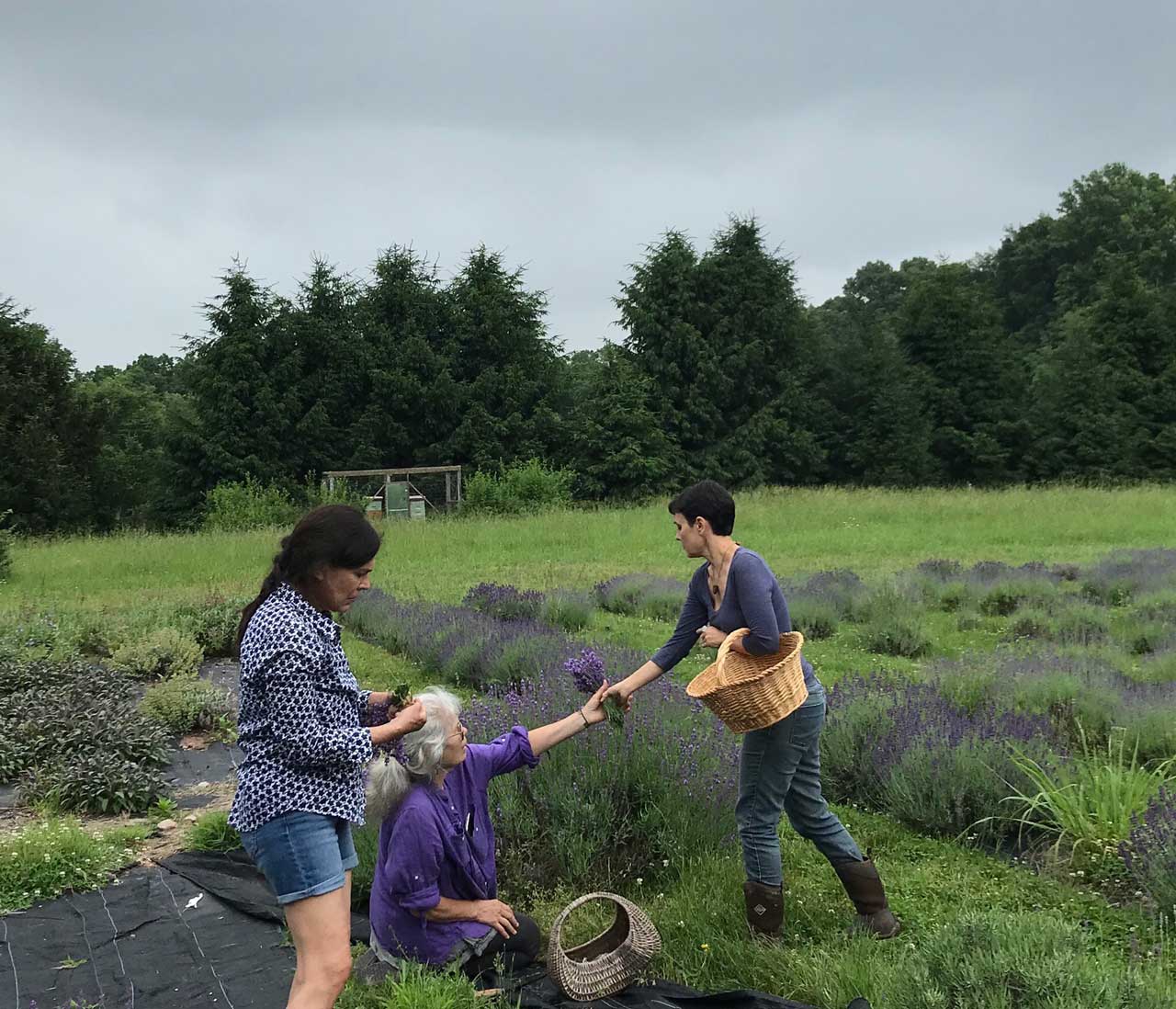 "Lavender is in high bloom now. We make a big deal of the first bloom because it has a visual impact — it's a full sensory experience," said Crombie, who harvests from summer until the fall. "But there is a second bloom."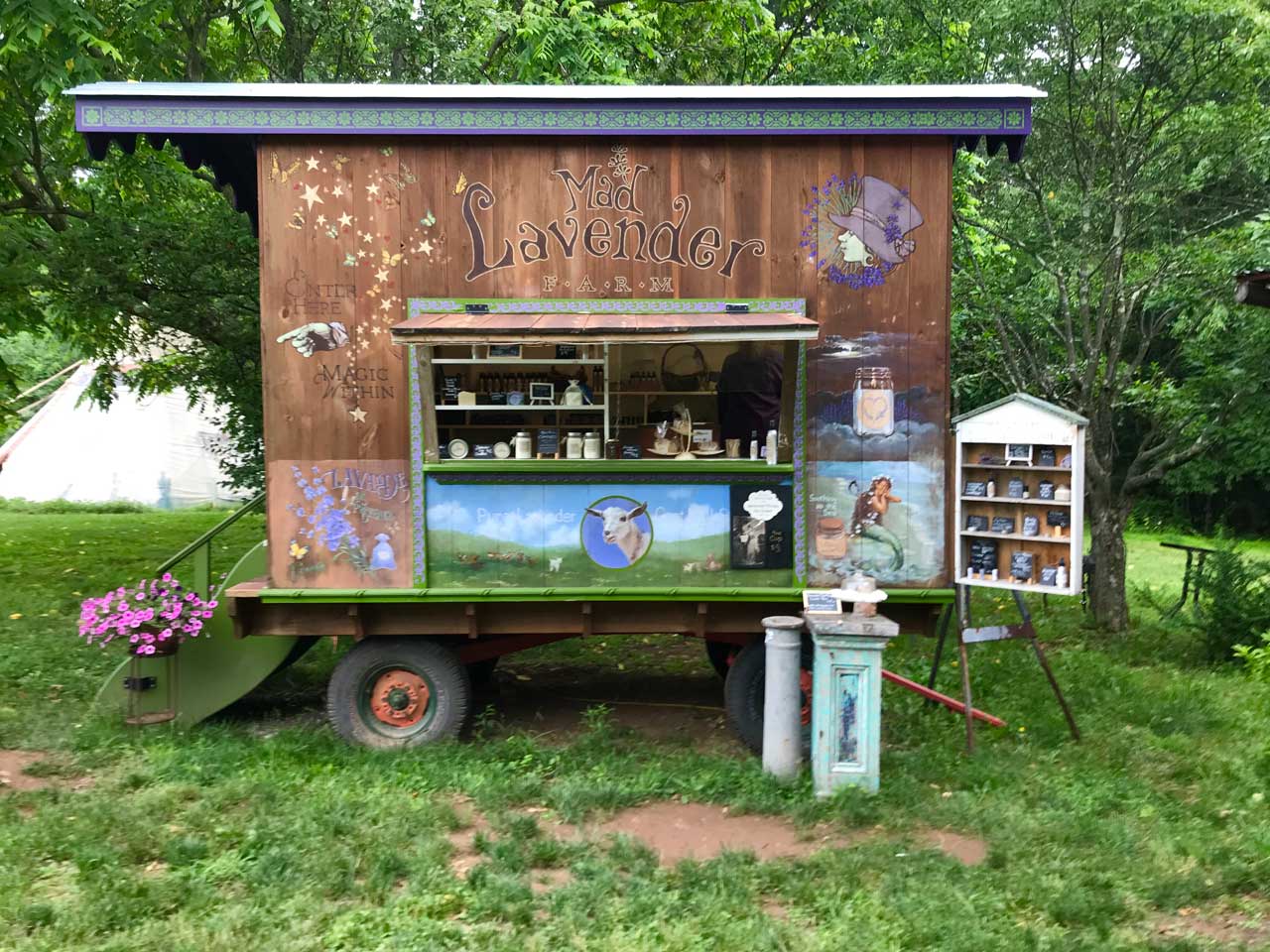 Pittstown
We arrived too late at the Bonacorsi Family Farm, which keeps a farmstand at 1137 Croton Road. They had packed up for the day. It's wise to get an early start because the residents here are on country time — they close in the afternoon on Saturdays and open again during the week. Luckily, we found a nearby farmstand run by the Blew family. Every morning, they stock a covered tent at 1061 Croton Road with organic fruits and veggies from their 160-acre farm at Oak Grove Plantation. It was our first experience with an honor box, which farmers leave on the roadside and pick up in the morning. "This farmstand is monitored by God," warned a hand-written sign.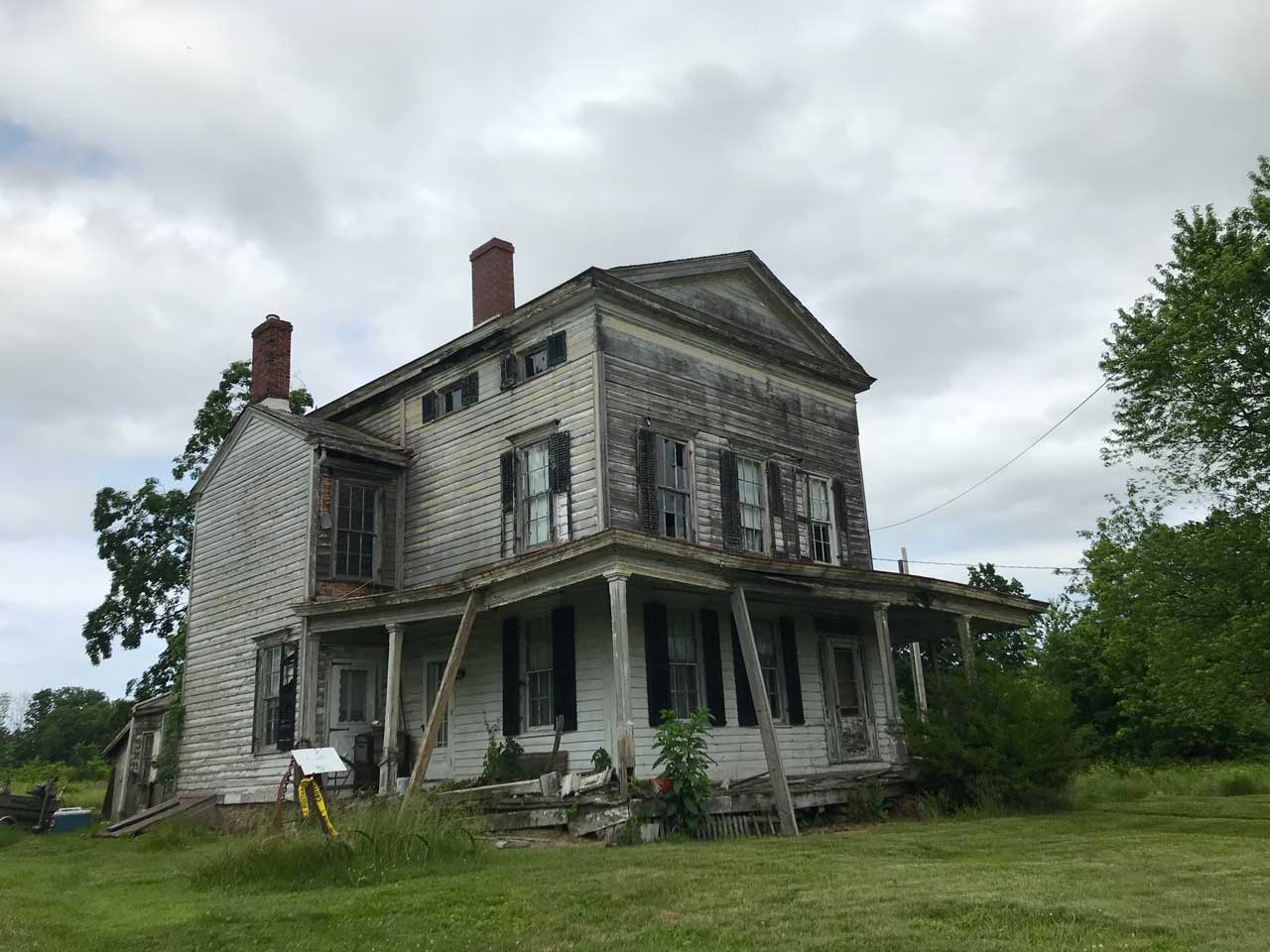 "I know what I'm having for dinner," my mom rejoiced as she tucked away the greenest-of-green asparagus and zucchini, then stuffed a folded-up twenty in the slot.
Flemington
If you get off to a late start like we did, there is a farmstand in Flemington open until 6 p.m. Cervenka Farm, run by the same family for a century, keeps their roadside shack filled with their famous sweet corn and sugar snap peas, as well as watermelons and mason jars of raw honey. They also have zucchini bread and sourdough, made by a local baker. If Kathy Cervenka is there, she'll tell you the wild story about how her Czech grandfather ended up as a farmer in Hunterdon County after being exposed to mustard gas in World War I. Their shop at 179 Klinesville Road is the only place you'll find their products — and that's by choice.
"We could be twice as big," Cervenka said, "but we just want to keep it a family-run farm."
My mother decided to head home and get started on her zucchini stew. I decided to taste the local vegetables, prepared by Chef Jonas Gold at 55 Main in downtown Flemington. After dinner, I went on a treasure hunt. Peter Kinsella, Raritan's township historian, told me that an old stone mile marker was found along County Road 579 by John Glenn, a county engineer. It is now somewhere in the garden of the Hunterdon County Historical Society. I found it — it's about two feet high and reads "21 miles to Trenton."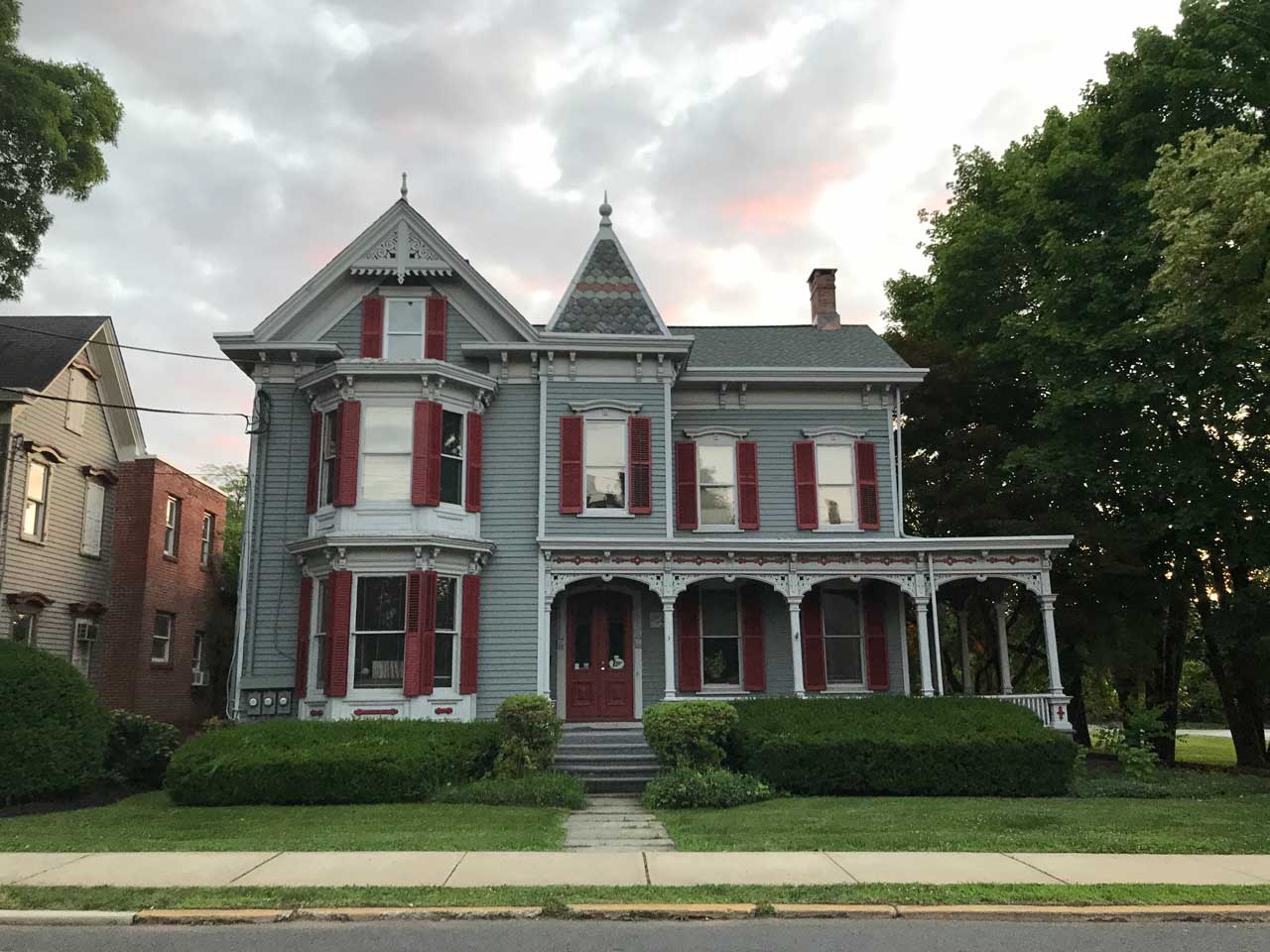 Walking along Main Street, I was glad to see that the facade of Union Hotel, built in 1873, is being salvaged as part of a redevelopment called Courthouse Square, which will bring apartments, retail, and a pedestrian plaza to downtown. Flemington, along with Clinton and Lambertville, was one of the first major towns in the region, dating back to colonial times. These river towns have a deep appreciation of their history.
Clinton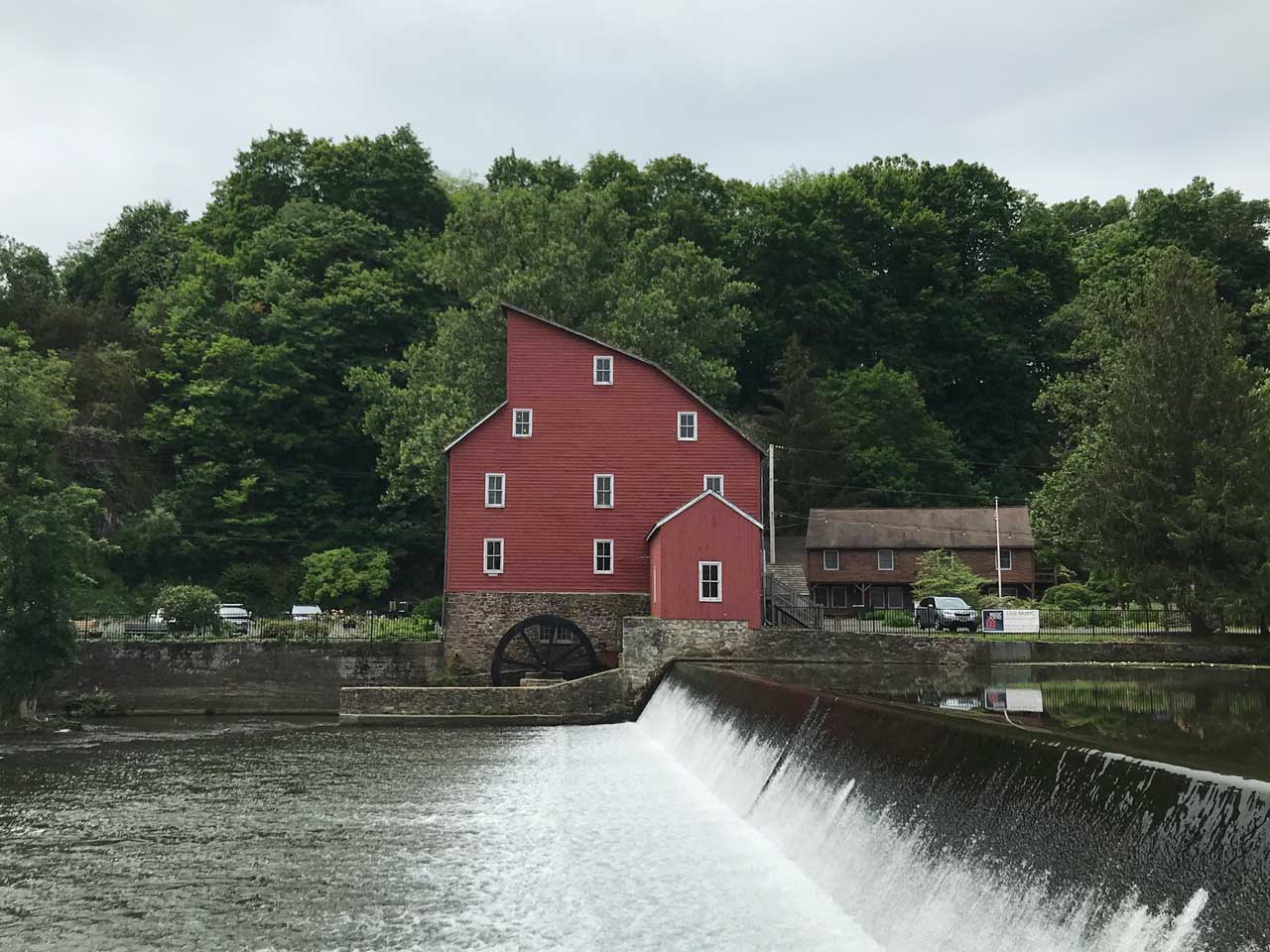 In the morning, I headed north to catch the train in Raritan (there's a station in Annandale, but no service on the weekends). I had been to Clinton before, but I had never been to the Hunterdon Art Museum, which is housed in a linseed-oil mill built in 1810. There is a timely, but sobering, exhibition on social and environmental justice. Afterward, I desperately needed to take my mind off doomsday. I ordered a coffee from Riverside, overlooking the town's famous Red Mill. A fisherman was wading waist-deep in the South Branch of the Raritan River, casting a line. I eavesdropped on locals who boasted about walking across the spillway in their youth, once a rite of passage. I would advise against doing that today. Waking up in jail seems like a lousy way to end a lovely weekend.