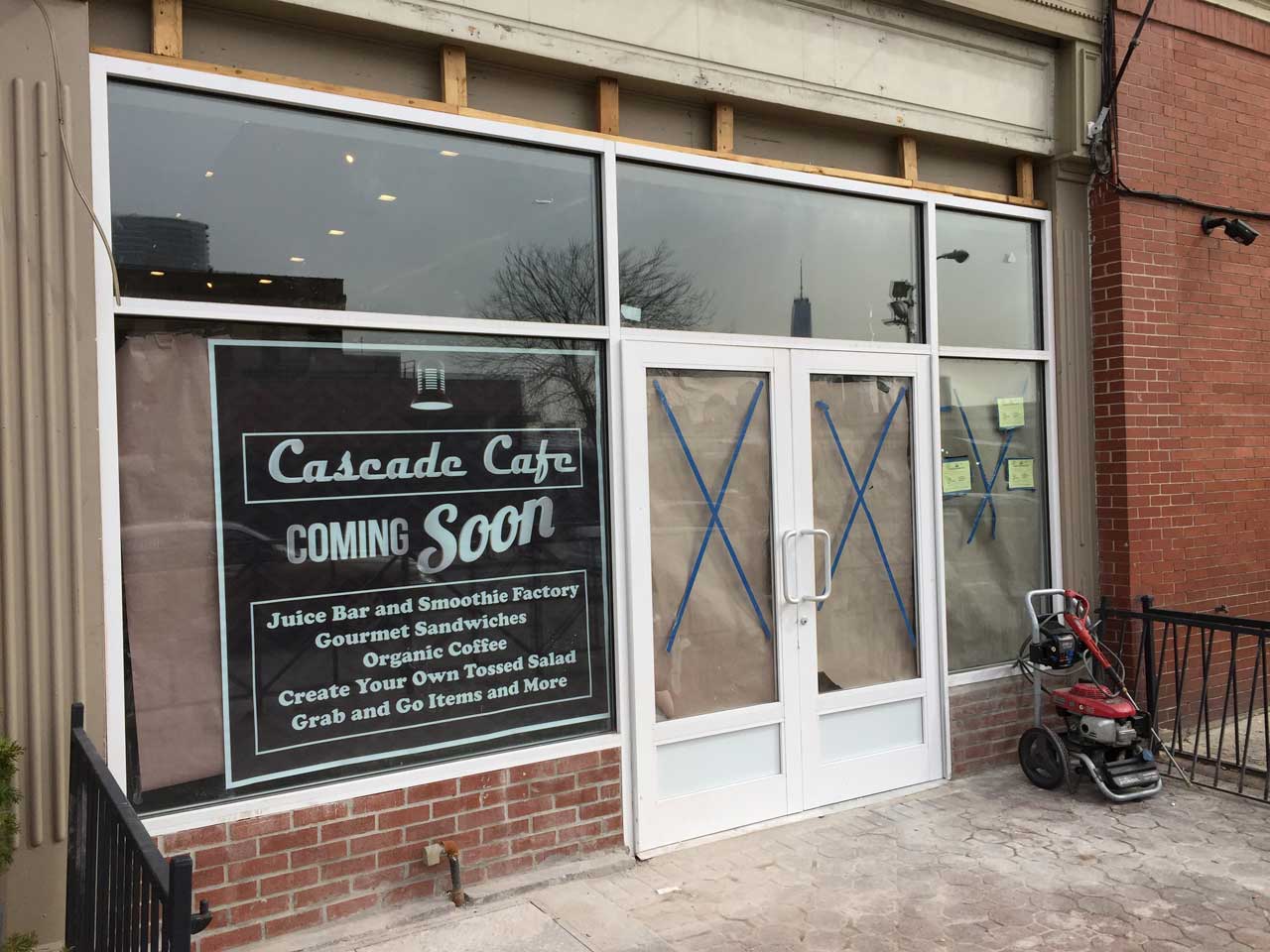 A cobblestone street in Downtown Hoboken that's perhaps more known for its bars will soon be getting a non-alcoholic option, as a Manhattan-based café is set to open just a stone's throw from the city's PATH station.
A storefront at 38 Hudson Place formerly occupied by a newsstand will soon be home to Cascade Café, which already has an NYC spot at the corner of 8th Avenue and 54th Street. The casual restaurant features a little bit of everything including a juice bar and smoothie factory, plus some organic coffees for on-the-go commuters.
For those wishing to stay awhile, their early morning food menu includes breakfast sandwiches, egg wraps, pancakes, pastries, and a create your own omelet option. Several soups and a create your own tossed salad choice offer lighter fare for lunch, while heartier options include a Turkey Corned Beef Specialty Sandwich or a Chicken Cordon Bleu Hero.
Several types of grilled cheese, tuna melts, Philly-style steak sandwiches, and quesadillas are also featured at Cascade Café's NYC spot, although how much of the menu will be crossing the Hudson River isn't clear. Their Manhattan hours of operation from 6 a.m. to 11 p.m. will likely be similar in Hoboken given their heavily-trafficked location. No firm opening date has been set.
While Jersey City's influx of NYC restaurants is well documented, Hoboken has drawn a few of its own. In addition to Mamoun's Falafel and waterfront outposts of The Ainsworth and DelFrisco's, French-Moroccan eatery Barbes opened this month, Artichoke Pizza is coming, and NYC restaurateur Rohit Bawa's 14th Street restaurant/residential development project is nearing completion.