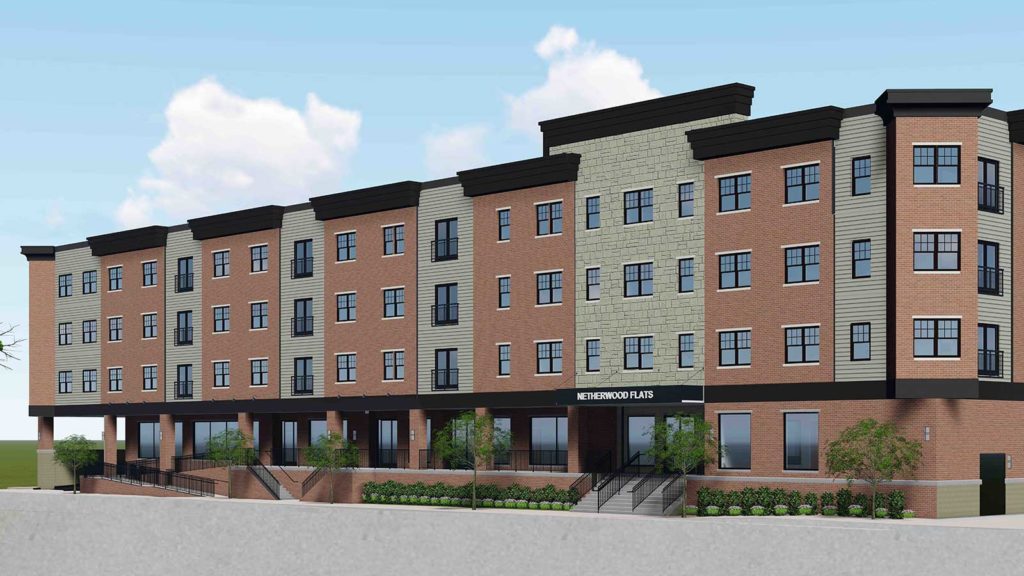 The redevelopment of a former used car dealership in Plainfield, New Jersey, has reached the halfway milestone in its transformation into Netherwood Flats.
The mixed-use complex, situated at 829 South Avenue, will comprise 70 luxury apartments, 4,000 square feet of ground-floor retail space, and a 70-plus-space lower parking deck. The transit-oriented, four-story building will offer one- and two-bedroom units and multiple on-site amenities, such as a fitness center and elevated courtyard.
Redeveloped by Paramount Assets, Netherwood Flats is located one-quarter mile from Plainfield's Netherwood NJTransit train station. The foundation, parking deck, and framing of Netherwood Flats are fully completed, with the exterior façade work-in-progress. The interior build-out is ongoing with plumbing, electrical, and mechanical work underway. Interiors are expected to be finished in a few months.
"Netherwood Flats is the spark that is leading the resurgence of Plainfield," said Rich Dunn, Paramount's senior vice president. "This redevelopment project is transforming the site of a former car dealership into what will be a lively residential community with oversized apartments and new retail businesses. It will completely transform the neighborhood into a mixed-use destination and bring more residents into Plainfield."