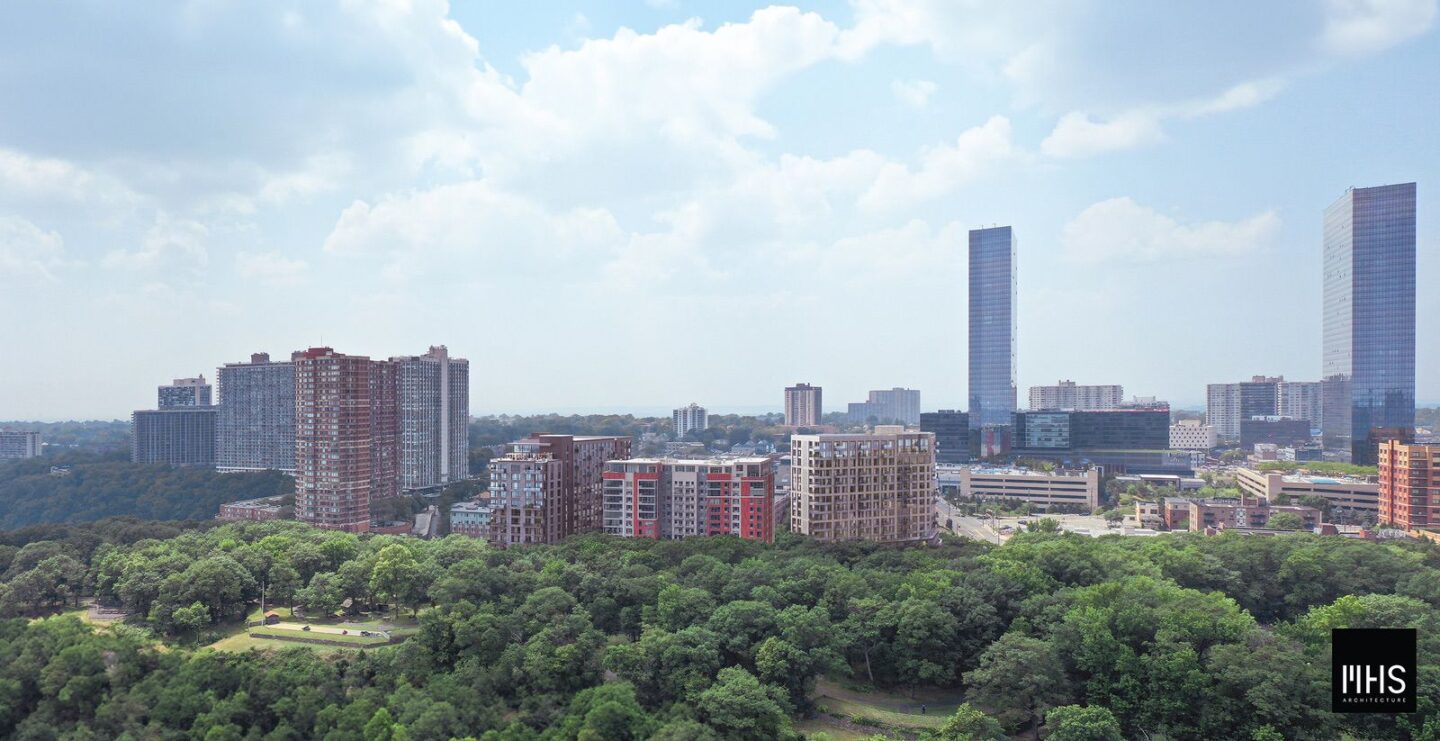 Two large eyesores along a busy road in Fort Lee will soon be revitalized with a pair of high-rises from a national developer that will create new affordable housing units in the shadow of the George Washington Bridge.
Fort Lee's Planning Board recently approved a plan for a plethora of properties all owned by Mill Creek Residential Trust Investments. The lots in question surround The Pinnacle apartment complex on both sides, with the first spanning 90-100 Main Street and the second including addresses at 41-55 Main Street and 1640 Kaufer Lane.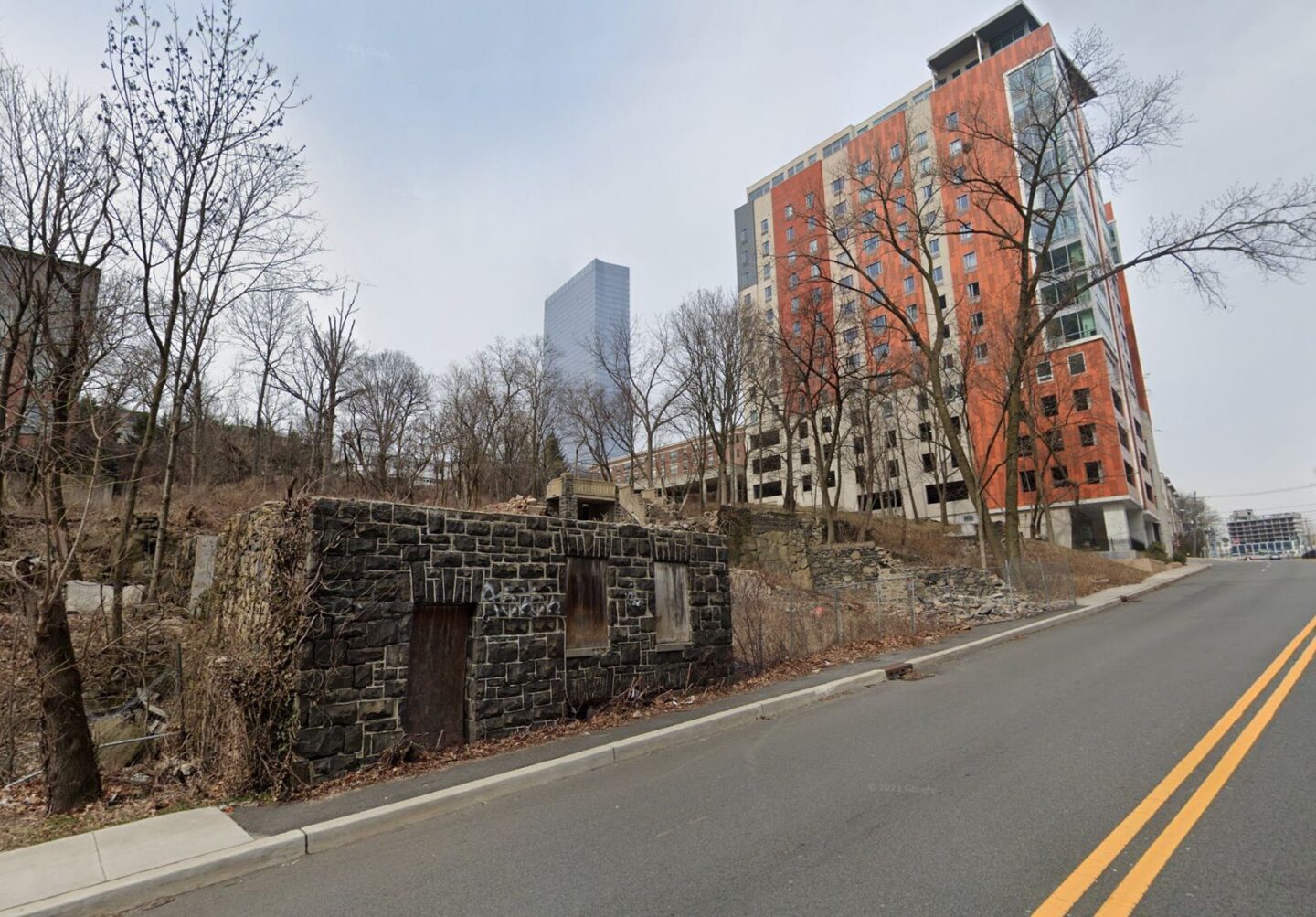 The company will be constructing two new towers under their Modera by Mill Creek brand, which has several complexes around the country including Modera Lofts in Jersey City. The entirety of the endeavor was designed by Hoboken-based MHS Architecture and will replace mostly vacant and dilapidated structures in various states of disrepair.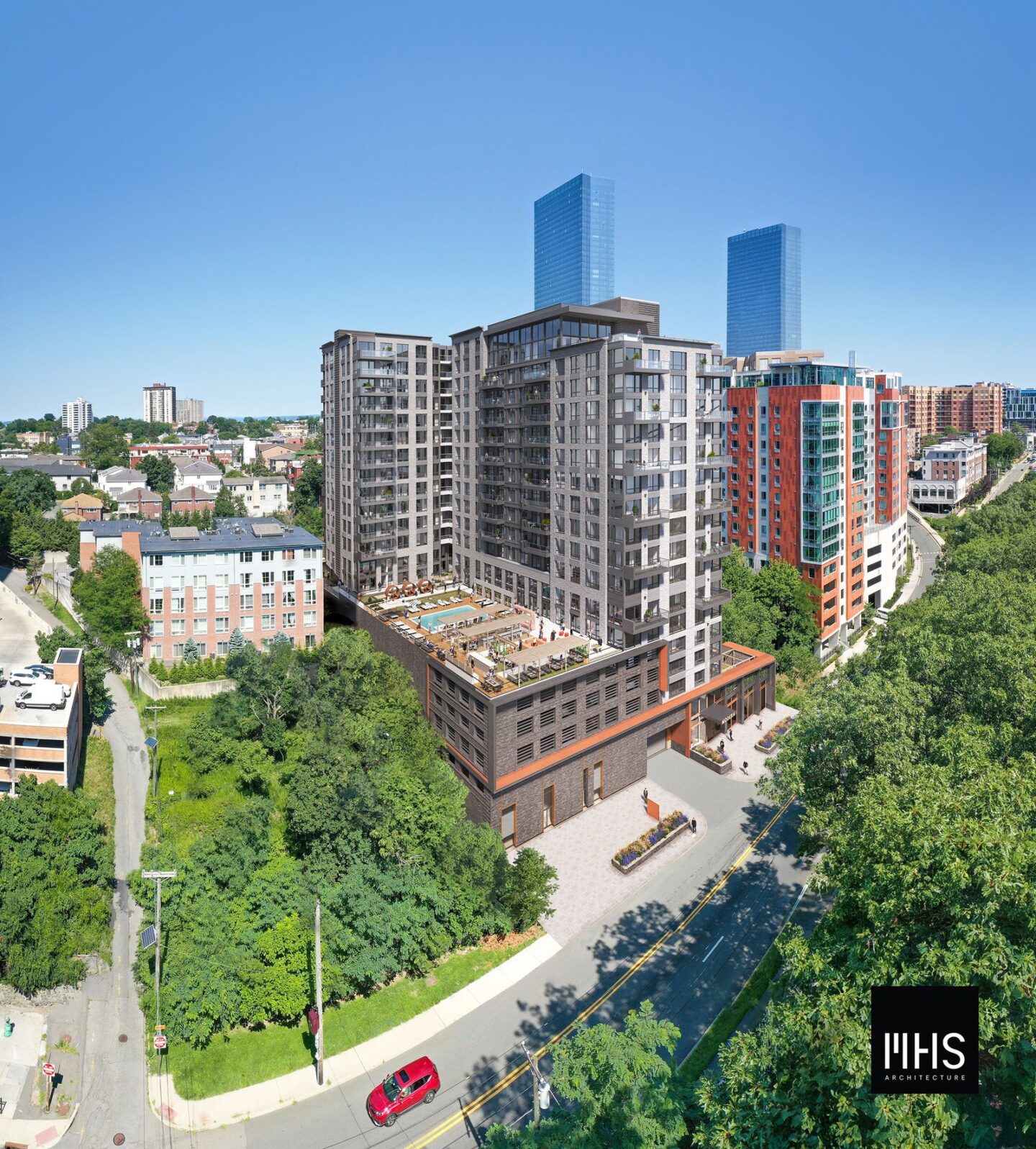 The first component on Lower Main and Kaufer Lane, being dubbed Modera Tower A, is set to rise 14 stories and include 253 residential units. 300 parking spaces within five levels of structured parking are included in the plan, which is designed to take into account a considerable grade change of 72 feet within the parcels.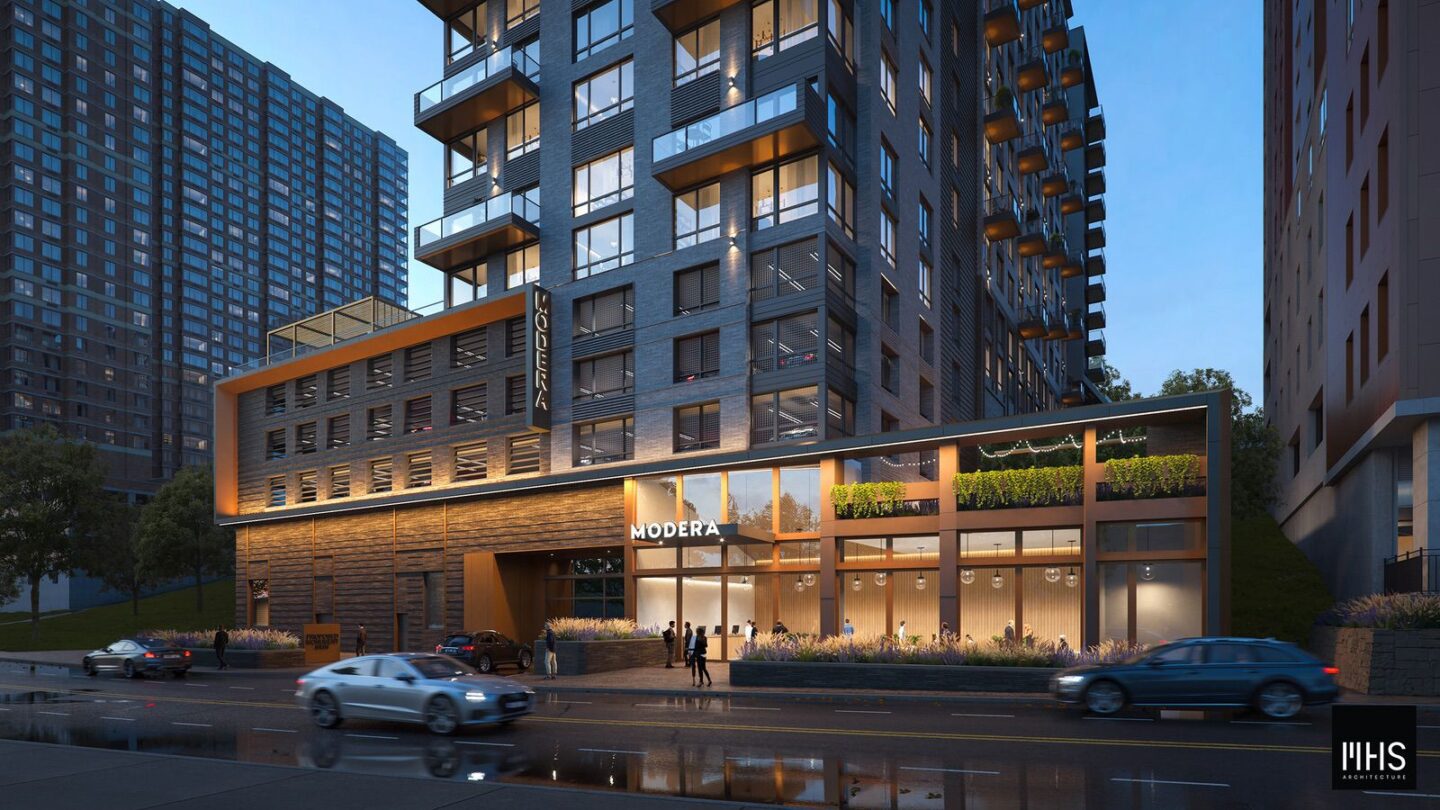 The future residences at Modera Tower A break down as 12 studios, 86 one-bedrooms, 128 two-bedroom units, and 27 three-bedroom spaces. The development will set aside a total of 25 units as affordable housing.
Amenities at the first component include a 13th floor outdoor amenity terrace totaling 3,400 square feet as well as a 2,225-square foot indoor amenity room.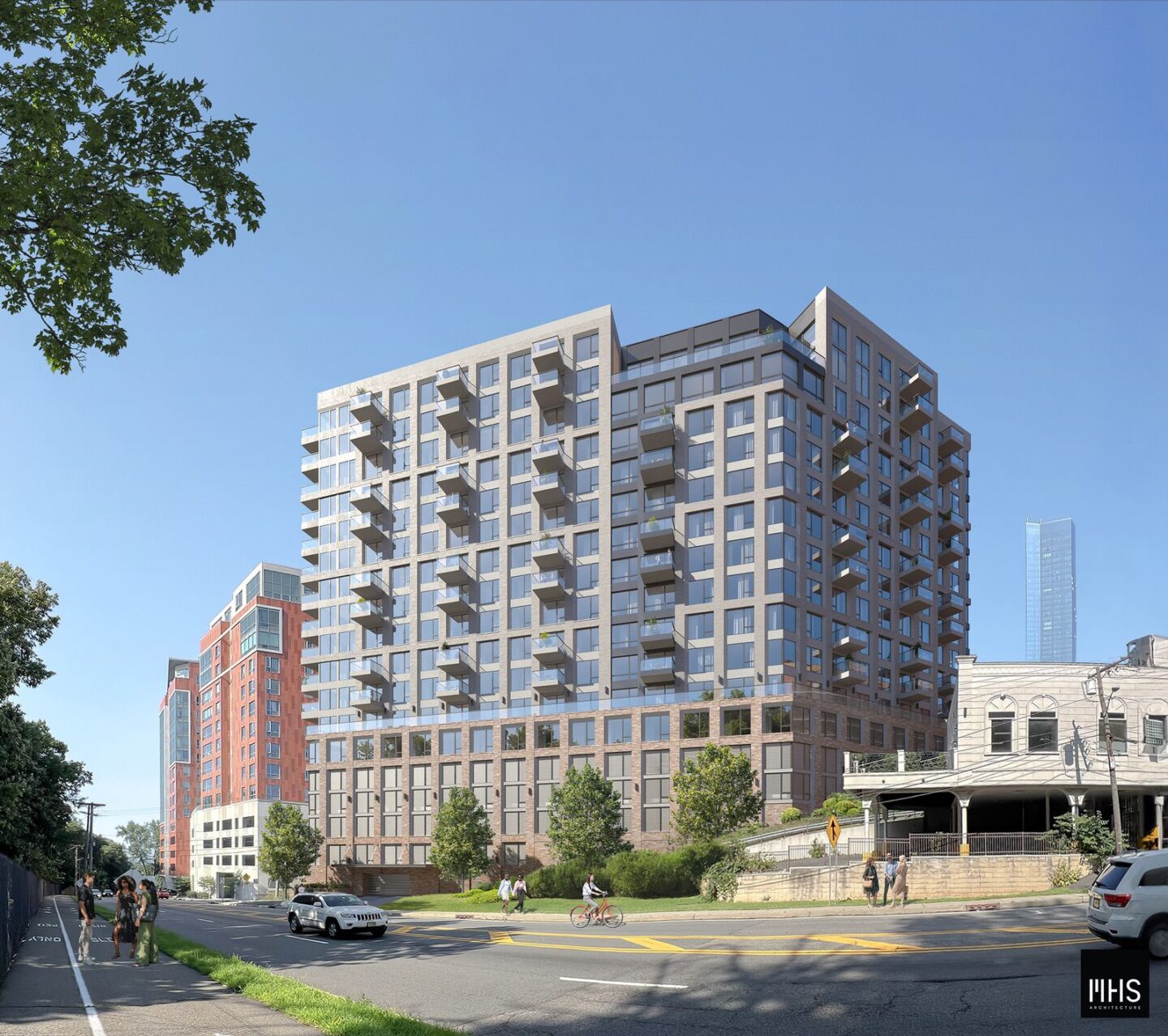 The second building on Upper Main, being referred to as "Verso" Tower B, would also rise 14 floors but include three levels of parking and 204 spaces. Tower B is set to feature 172 dwelling units breaking down as 13 studios, 38 one-bedrooms, 111 two-bedroom units, and 10 three-bedroom units.
Tower B also includes affordable housing, as 21 units in the development would be set aside for those with lower incomes.
Amenities in the second phase include a south-facing amenity courtyard with a pool and a 13th floor indoor lounge plus outdoor terrace.
While Fort Lee's Planning Board fully approved Mill Creek's proposal back in August, a potential groundbreaking or construction timeline for the project has yet to be announced.