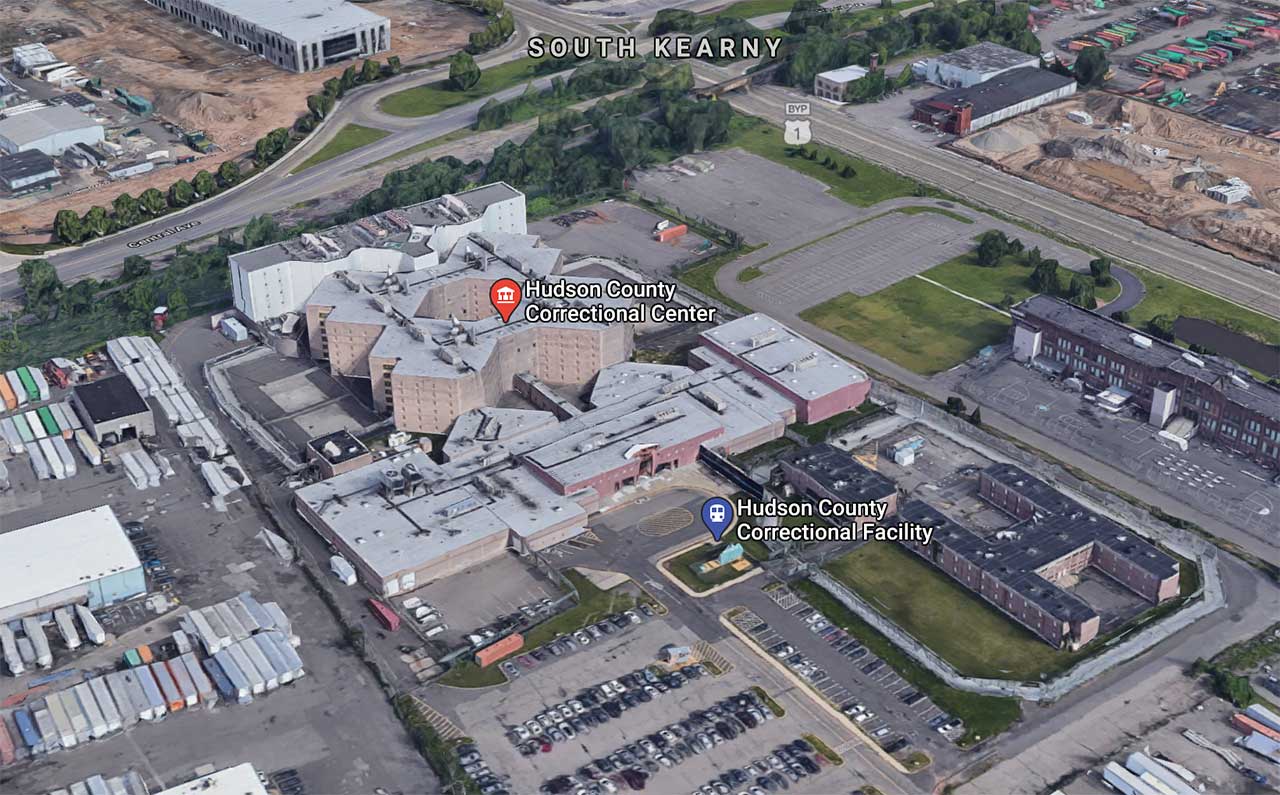 A very public spat between county representatives and local activists has emerged following the Freeholder board's renewal of a decade-long deal with a controversial Federal agency.
During their November 24 meeting, Hudson County's Board of Chosen Freeholders voted 6-3 in favor of approving a 10-year extension to an existing agreement in place with Immigration and Customs Enforcement (ICE). The contract concerns detainees housed by ICE at Kearny's Hudson County Correctional Facility, who consist of undocumented immigrants who have been charged or convicted of crimes and are awaiting final legal decision on their immigration status.
Over nine hours of public comment in opposition to the ICE contract renewal proceeded the Freeholder's vote to approve, which quickly sparked protests outside the home of County Executive Tom DeGise (D). Several nights of demonstrations caused the Freeholders and DeGise to file a lawsuit on December 8 against organizers, who the case claimed "engaged in threatening, harassing, and intimidating conduct" outside DeGise's home.
The case asserted that protests on December 3 "lasted until 1:30 a.m." with other demonstrations the following night and on December 6 dragging until about 10:00 p.m. The lawsuit said that about 10 to 15 protesters shouted threats like "blood money" and "defund the cops" during the rallies and wrote messages on the sidewalk outside DeGise's home that included "Tell Tom no ICE. Every Night til Tom Does Right."
Hudson County Judge Jeffrey Jablonski granted the Freeholders an injunction last week that dictates protestors cannot come with 200 feet of DeGise's property. The order stipulates that picketing can only occur between 7 p.m. and 8 p.m. once every two weeks, cannot exceed 10 people, and is limited to the corner of New York Avenue and Congress Street. The Hudson County Sheriff's Office must also be notified 24 hours prior to the start of any protest under Jablonski's ruling.
The injunction has not done much to dial down the temperature on the issue. Per Hudson County View, four people were arrested for protesting outside DeGise's home after the order was signed and the ACLU of New Jersey has indicated they may challenge Jablonski's ruling.
The organization called the restraining order "deeply alarming" in a tweet and elaborated that "no elected official should resort to restraining orders to silence their constituents' constitutional right to protest."
DeGise is not the only official who has been picketed over the ICE renewal. Freeholder Anthony Romano (D) was met by demonstrations in Hoboken during a December 2 fundraiser and two protestors later filed citizens' complaints against Romano claiming that he shoved them outside the Malibu Diner. Romano has denied the accusations.
Since the freeholders approved the contract, U.S. Sens. Cory Booker (D) and Robert Menendez (D) have publicly come out against Hudson County's partnership with ICE. DeGise has the authority to cancel the contract but has made clear he has no plans to do so, writing a Star Ledger editorial outlining his reasoning.
Hudson county has housed immigrant detainees at their facility as far back as the 1990s and is compensated $120 a day per detainee by the Federal government under the current deal. The county had previously indicated it would end the contract back in 2018 amid a nationwide increase in ICE arrests under President Donald Trump and concerns about poor conditions for detainees.
The issue doesn't appear to be going away, as last week's Freeholder meeting featured several more hours of public comment calling for the board to cancel the ICE contract. A separate protest in Hackensack over a similar agreement with ICE that's in place with the Bergen County Jail took place over this past weekend.
Related: