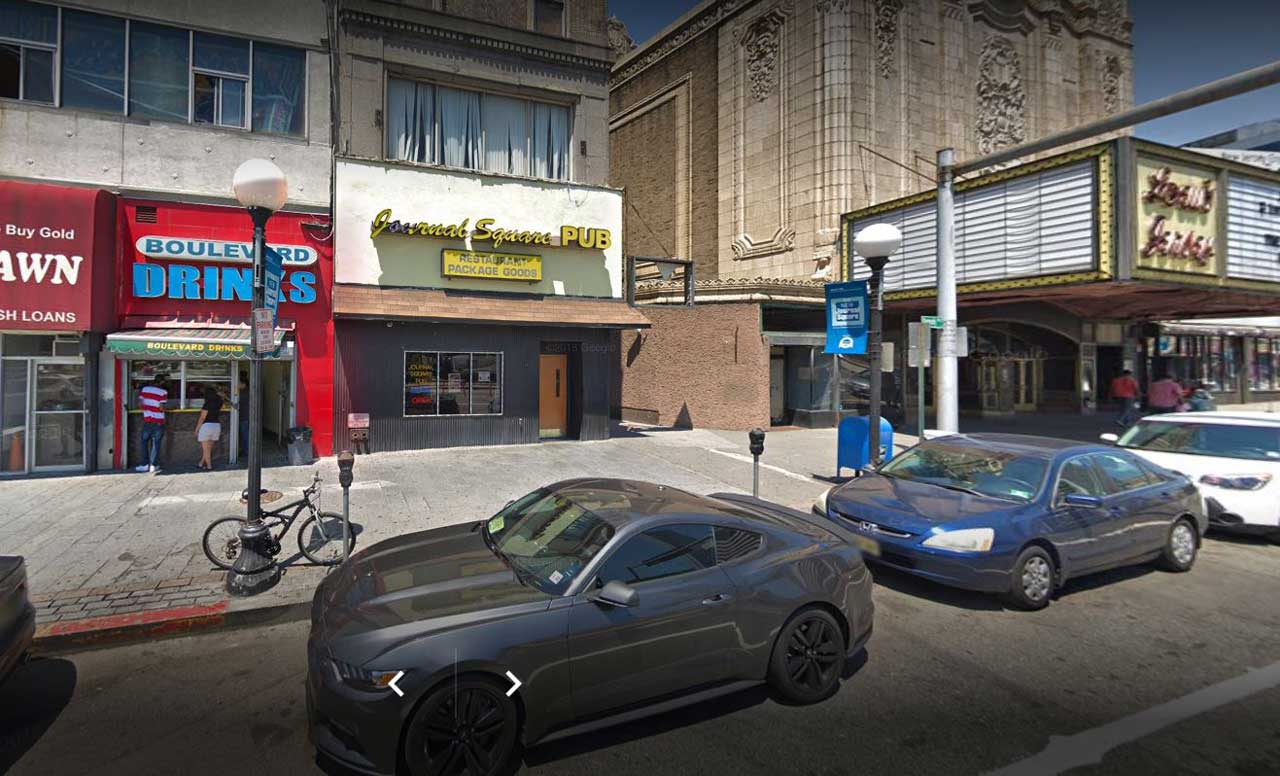 The Journal Square Pub has had a presence in the Journal Square neighborhood for decades, dating back to the Tube Bar that opened in 1933 just after Prohibition ended. This longtime local business, which is open 20 hours a day for much of the week, has been owned by 93-year-old Joseph Barone for 38 years. However, changes are in store for this two-story tavern next to Loew's Jersey Theatre.
The Journal Square Pub is expected to undergo an ownership change in the near future. A legal notice issued earlier this month shows that Mercer and Jordan, LLC is seeking to obtain the pub's liquor license, which is currently in the hands of 12 Tube Concourse Corp.
"We're still open," said Barone, a World War II veteran. "We don't know when that's going to happen," he added, referring to the change in ownership.
Mercer and Jordan, LLC is owned by Sebastian and Frank Cupo of Union County, according to the legal notice. The Cupos have previously been involved with restaurants in suburban Essex and Union Counties, including La Strada in Millburn and Casa di Pizza in Westfield. Sebastian Cupo told Jersey Digs by phone that he and Frank are hoping to buy this bar by the middle of January 2019 after receiving the necessary clearances.
Despite plans for development at nearby Mercer Street and Jordan Avenue and the name of the new LLC being Mercer and Jordan, Cupo stated that there are no plans to move the bar to that location. Instead, the new owners are in the process of planning long-term changes to the existing pub.
"We will incorporate some food with the bar and create a whole new different environment there," said Cupo. "It's something that needs to be thought of as we go along, to see what could serve the market right now and plan ahead for later on."
Barone expects that the new owners will keep the Journal Square Pub name once they take over. Back when the pub was known as the Tube Bar and situated across the boulevard, the business gained plenty of attention because of a series of prank calls targeted at then-owner Louis "Red" Deutsch. The calls to Deutsch reportedly served as inspiration for bartender Moe Szyslak on "The Simpsons."