A hot homebuying market has caused rents to escalate throughout the country and a new analysis of the current rental stock has shed some light on how much more New Jersey residents are paying for housing.
Rent.com, an apartment search website, has released a new report detailing how much rents have fluctuated in the nation's largest cities. The study used February 2022 data from Apartment Guide and Rent.com's multifamily rental property inventory in the top 100 largest cities as determined by 2019 U.S. Census Bureau population estimates.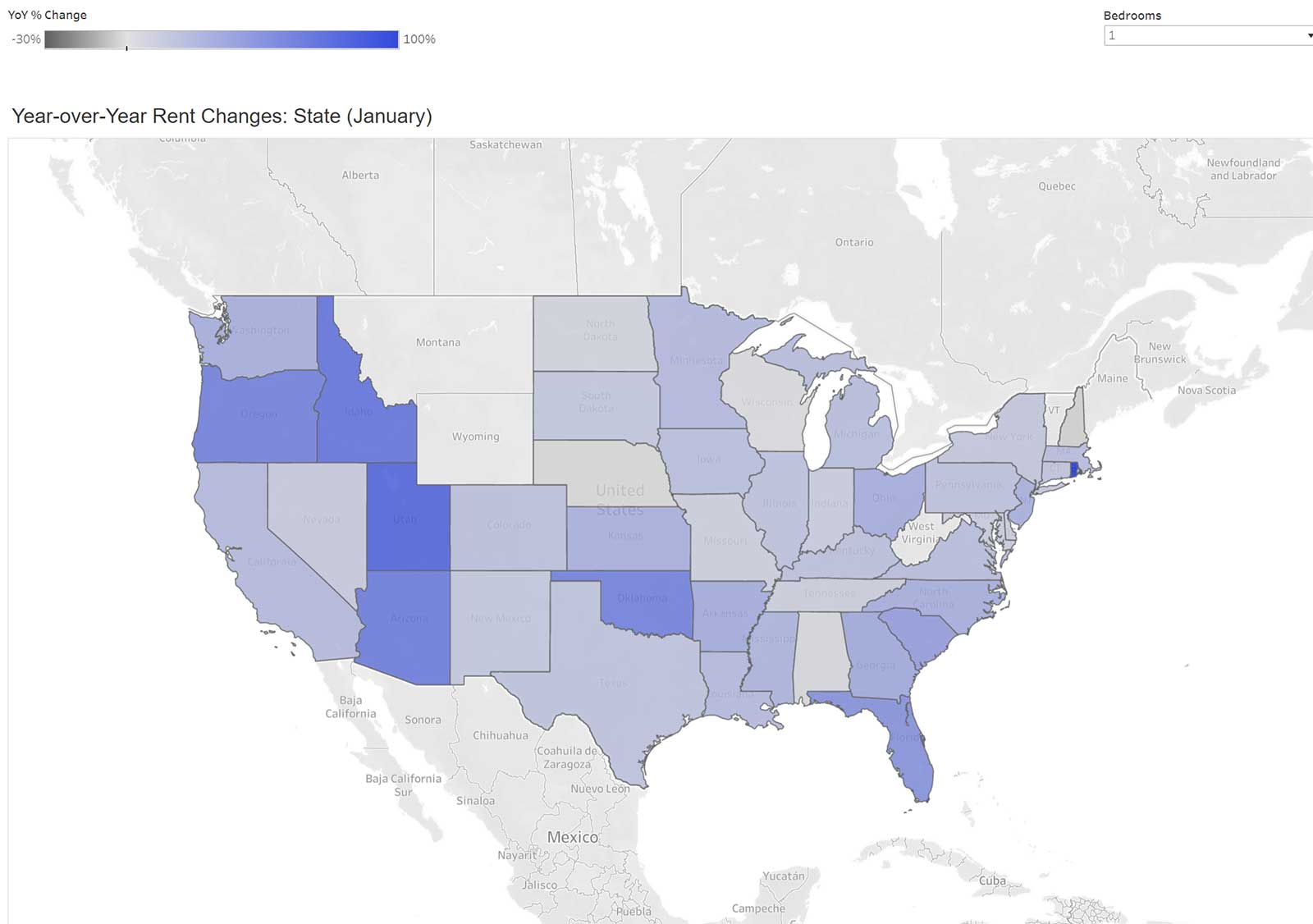 Of the markets included in the company's analysis, about 81% of them saw rent increases for one-bedrooms and almost 76% saw jumps for two-bedrooms. The average one-bedroom apartment in the markets studied cost $1,688/month based on the data, up more than 22% year-over-year, while rents for two-bedroom spaces climbed over 20% year-over-year to $1,985/month.
Increases in the Garden State were a bit higher than the national average, as monthly rents for all New Jersey homes went up 27% since last January. The average rent for residents currently stands at $2,267/month, led pretty unsurprisingly by increases in Jersey City.
Rents throughout Jersey City's neighborhoods clocked in at $3,766/month, representing an almost 47% increase from February 2021 levels. The average rent for a one-bedroom space increased 46.6% year-over-year, as Jersey City ranked behind only Gilbert, Arizona and the California cities of Long Beach and Huntington Beach for the largest jumps.
The average rent for a two-bedroom in Jersey City increased a bit more modestly at 32.3% year-over-year, although that jump still landed as the ninth-highest increase in the country. Neighboring New York City took the "prize" for highest rent increase for two-bedroom spaces, rising a whopping 49.9% year-over-year to average $7,384/month.
Despite rents across the country trending upward, there were some areas where prices fell even within the tri-state area. Rents in Philadelphia fell year-over-year by 8.59% to average $1,952/month, while monthly rents in Rochester, New York tumbled 6.5% to about $1,286/month.
Rent.com's study determined that many of the rent increases are being driven by a 37-year low in vacancy rates, a home-buying market still simmering despite rising mortgage rates, and renters on the move.