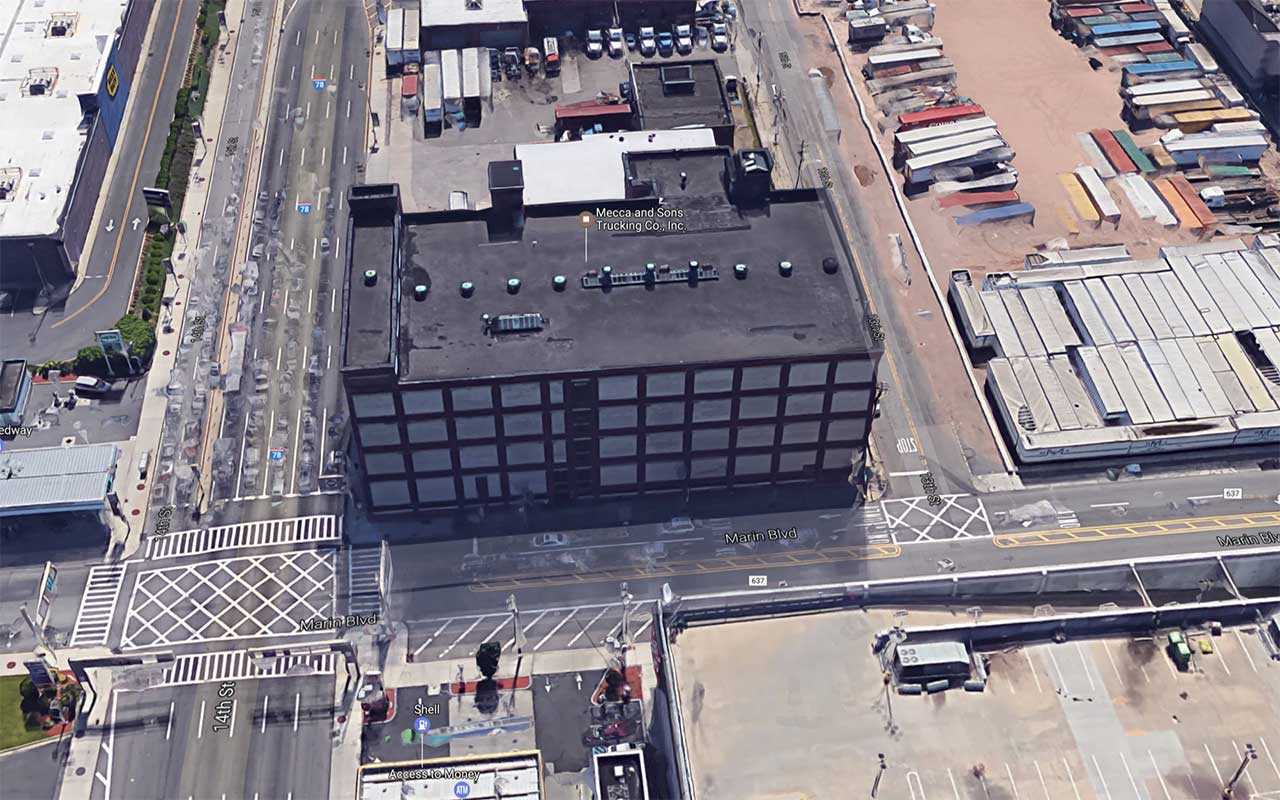 Just outside the Holland Tunnel, at 580 Marin Boulevard, Jersey City's own Green Villain has partnered local artist Distort with Mecca & Sons Trucking Co., and the Jersey City Mural Arts Program (JCMAP) to create Jersey City's largest mural to date. The project is expected to begin this week and will take roughly 30 days to complete.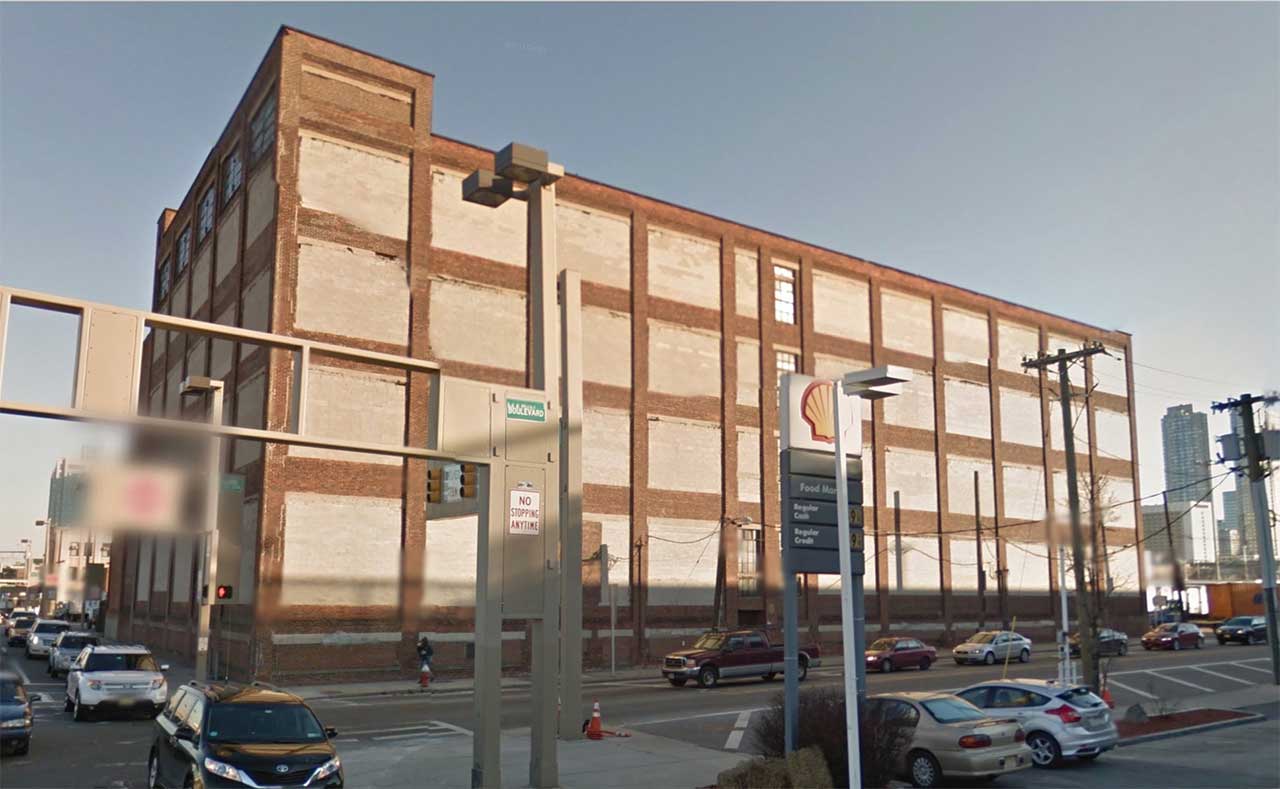 Green Villain was founded in Jersey City in 2009 in the historic Clorox Bleach Factory in Lafayette. Their original warehouse featured artist studios, a wood shop, event spaces, a lofted office, two rooftops with panoramic city views of New York City and lots of graffiti. Today, the collective acts as an art gallery, runs a vinyl imprint (Green Village), hosts an event series (GVX) and spearheads a public art project (GVM). The group organized the Demolition Exhibition which brought in numerous artists to paint the former Pepboys building before it was demolished to make way for a new high-rise tower.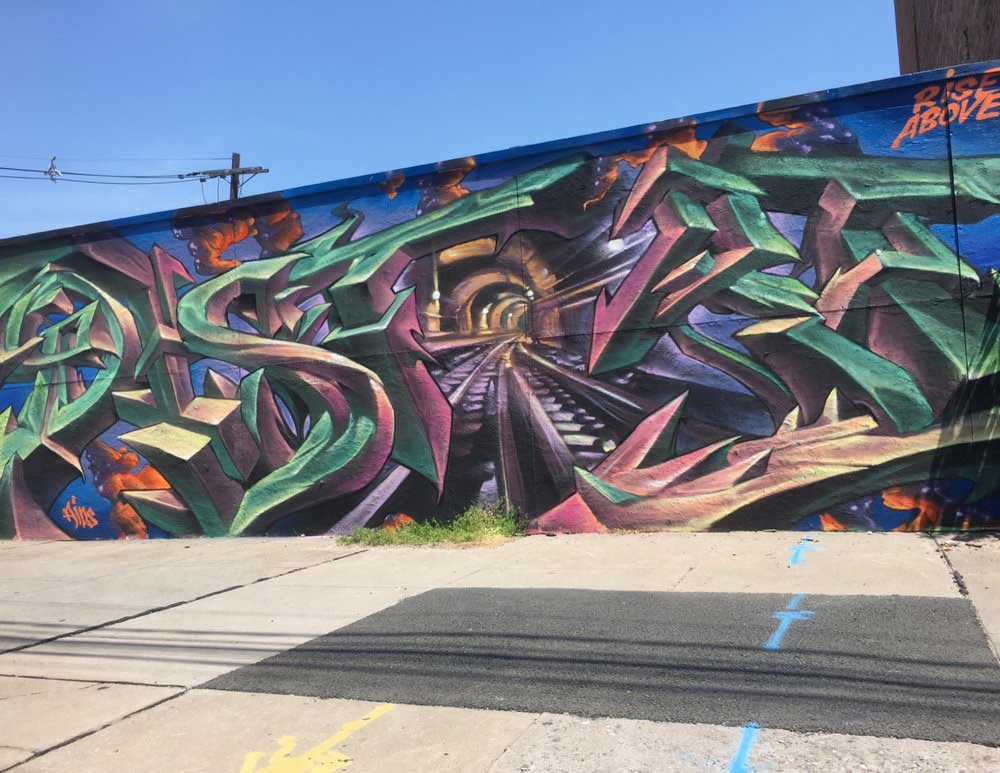 Working with Mecca & Sons Trucking Co., Green Villain found the perfect partner for the project in Jersey City-based artist Distort. Classically-trained with a BFA from the University of Pennsylvania and a Certificate in Painting from the Pennsylvania Academy of Fine Arts, he pairs his foundational technique with the frenetic energy that only graffiti art can harness. He has shown his work in Philadelphia, New Jersey, and New York and painted murals in Miami, Istanbul, Los Angeles, Philadelphia, New Jersey, and New York.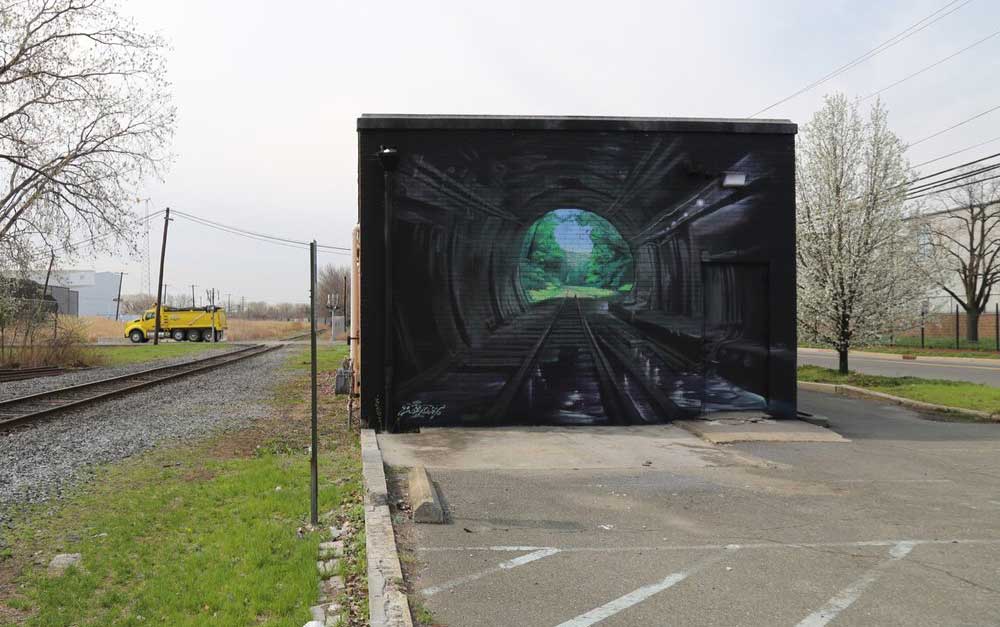 Mecca & Sons' cold storage building which still operates as a logistics facility is celebrating 100 years standing and will provide an 80' tall by 200' wide blank canvas for Distort. His concept will encapsulate Mecca with nods to their industrial past and present contemporary structures, referencing The Bergen Arches and Erie Cut, The Pulaski Skyway, and Frank Hague's Medical Center now known as The Beacon. And by bringing this beauty and energy to the side of Mecca & Sons' building, Distort will paint their place in Jersey City's industrial future.
Green Villain would like to thank everyone at the JCMAP for this successful collaboration as the project wouldn't have been possible without them. In addition, they would like to thank The City of Jersey City, DPW, Drew Milo, Charles A Boyce, Dan Donohue, Marco Puglia, Paws21 and most of all, Distort.