Saturday, July 21, at Hudson Exchange West in Downtown Jersey City, Green Villain will host a Block Party complete with live painting, music, and food.
Here's how one downtown Jersey City developer is embracing street art to build community.
Green Villain selected local artist Distort to paint the largest mural to date in Jersey City just outside the Holland Tunnel where 15 million people pass by annually.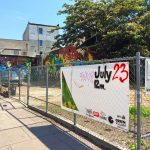 Just one block from the Grove Street PATH station, Green Villain is hosting a Green Villain Exchange (GVX) Art & Music Festival. The currently vacant lot at 335 Barrow Street is slated for development next year. So why not take advantage and host a party before that happens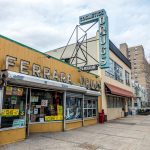 Weekend Walks is our new weekend column where we explore the photographic beauty of various neighborhoods through the lenses of history, architecture and commerce. Located...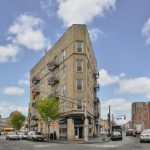 Margules Properties, a large Manhattan based investment firm has purchased 5 more mixed use buildings in Jersey City. CEO, Eric Margules has been bullish on...