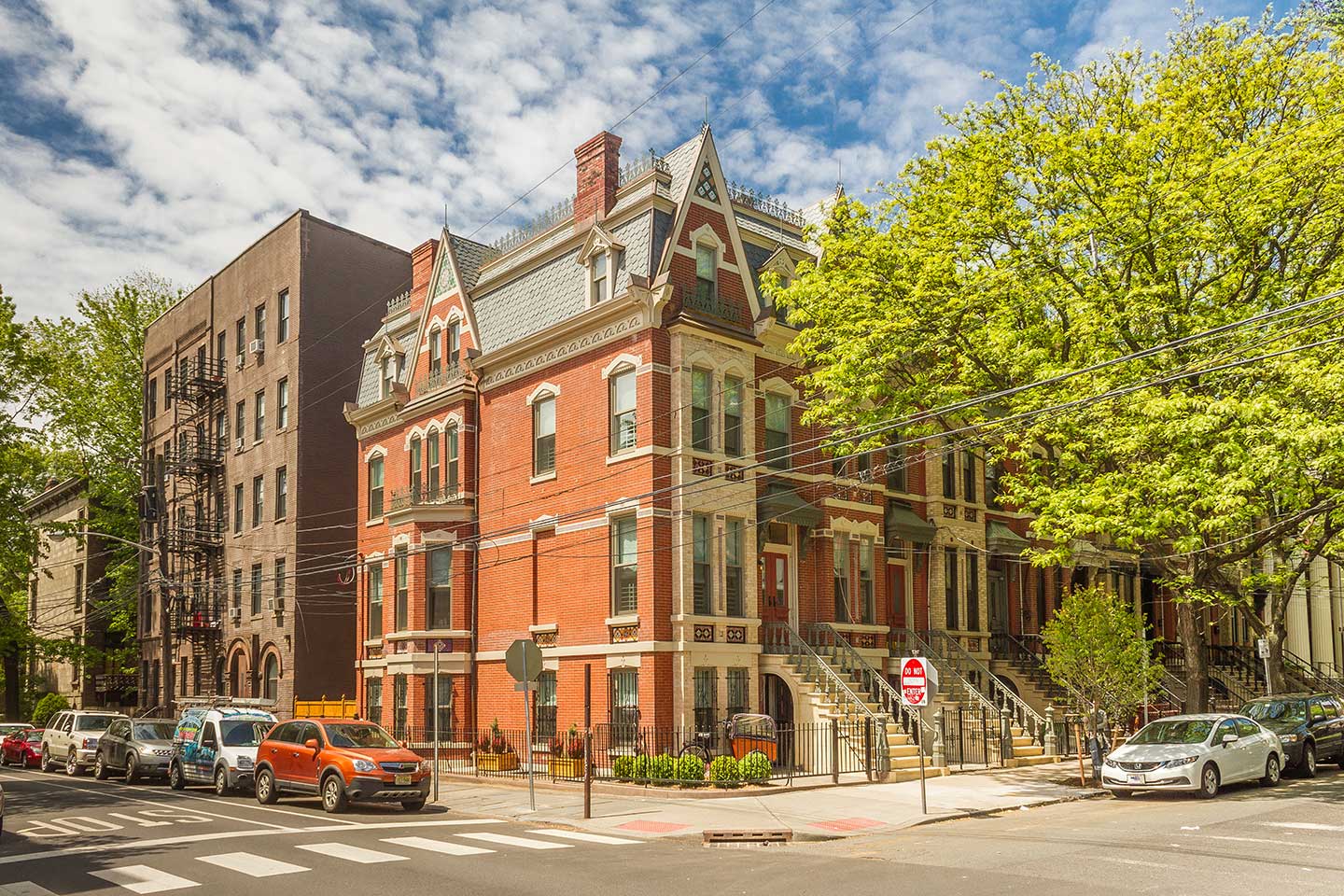 Like all great art, architecture relays secrets of centuries past and offers a window into the culture and history of those who came before us. Renowned for its rich history, Jersey City's most iconic buildings, and the people who dwelled within, provide a unique insight into how the city we've come to know and love has evolved over the years. Dixon Leasing understands that every historic property contributes to Jersey City's story. That's why we make every effort to restore or recreate the architectural elements that make each home unique. Join us as we take a trip through history and look behind the facades of some of Jersey City's beautiful buildings in an ongoing collaboration with Jersey Digs.

In this first installment, we walk you through a unique set of homes on Hampton Court Terrace; one of the few streets in the nation with consecutively numbered houses on the same side of the street.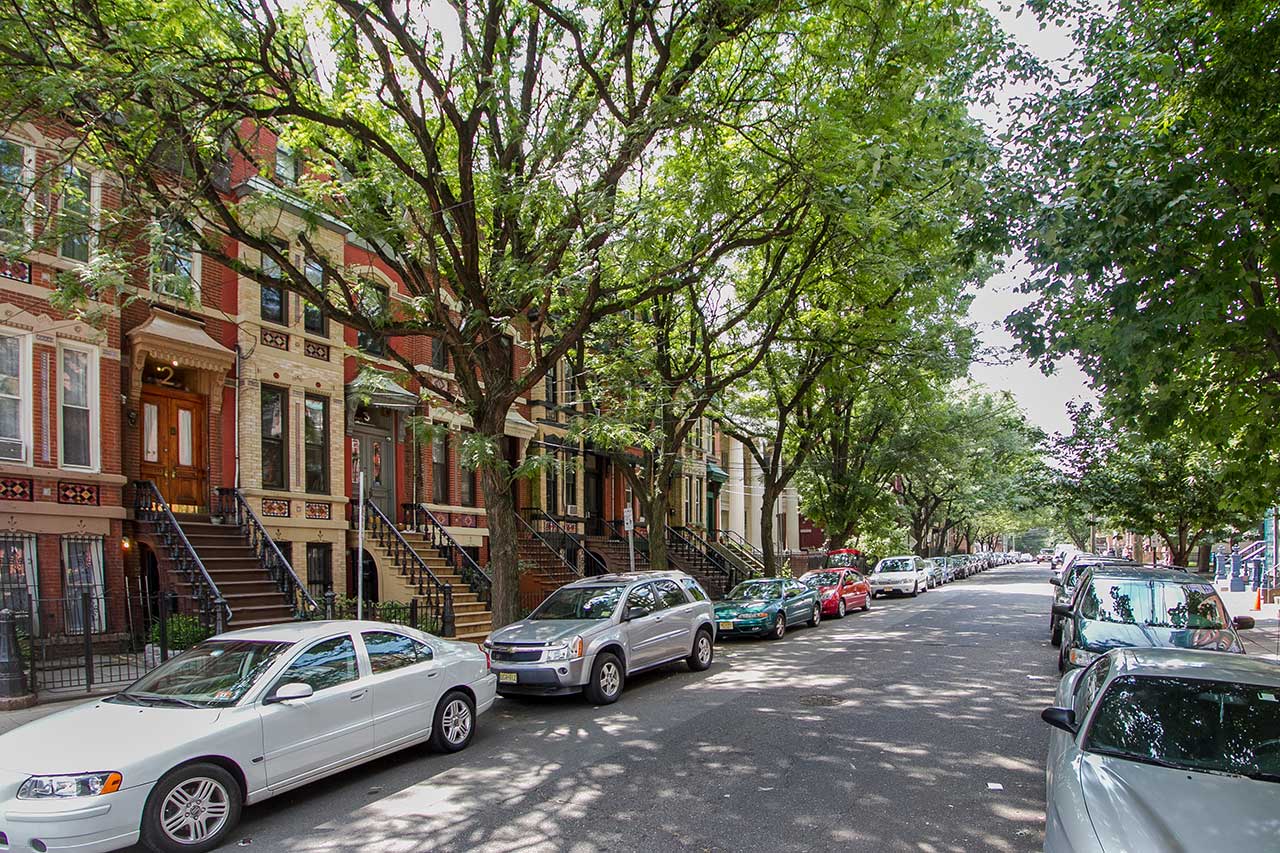 Meet Hampton Court Terrace: A set of seven row houses situated in Jersey City's Van Vorst Neighborhood, well known for their distinct facades and ornate architectural elements. Built in 1880, these homes were featured in the Evening Journal of Jersey City and described as, "The handsomest and most unique buildings in the city… The narrow frontage harmonizes beautifully with the modern Gothic style of these buildings, and the seven houses in the terrace are so blended as to look like one symmetrical whole."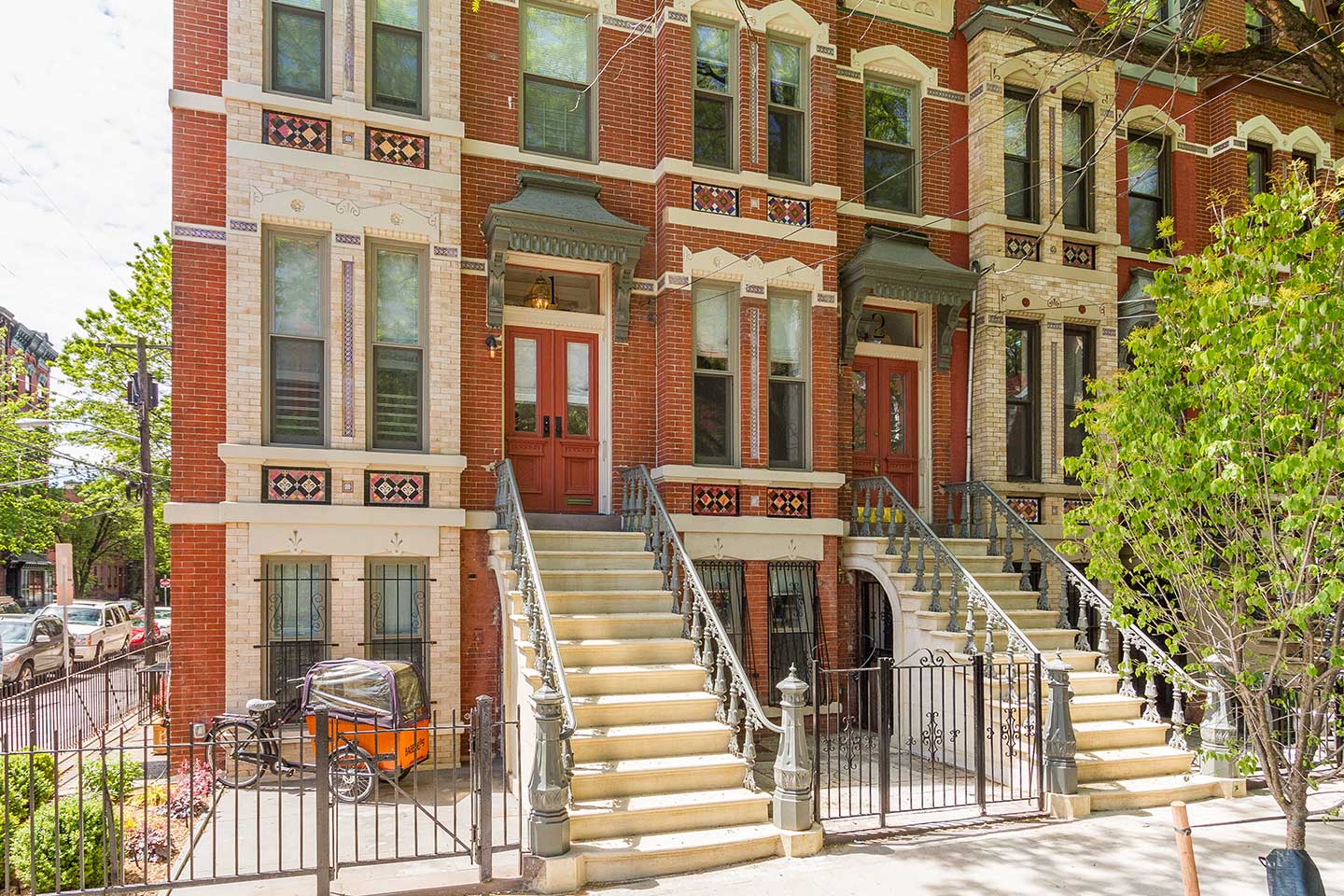 In the late 19th century, Gothic Revival Style was popular in both the United States and England, lending to the architectural influence for this set of homes. These terraces, or row houses as they are more commonly called in the States, share striking similarities to architecture from this time period, presenting red-toned brick facades with white stone detailing. However, the Hampton Court homes feature special additions specific to this set of row houses. Each boasts ornate decorations seen in the façade's unique tiling and the details used on the peaks of their Mansard roofs.
The original builders and owners of the Hampton Court homes were the Paulmiers, a family with roots dating back to the founding of Jersey City. The short section of street itself is likely named after Hampton Court on the Thames, a castle in London, as the Paulmier family had deep connections to England. Susan Paulmier first acquired the land upon which Hampton Court Terrace was founded for a whopping $52,000 (roughly equivalent to $800,000 today), and for several decades, these homes were owned by the Paulmiers and eventually passed down to their children. At one point, the seven homes were divided amongst Susan's daughters, with 1, 2 and 3 going to Cornelia E. Paulmier, 4 and 5 to Jennie Paulmier and the remaining to Lily Paulmier. Over time, all three sisters married and began selling their property inheritances. By 1910, all of the homes once owned by the Paulmiers had been sold.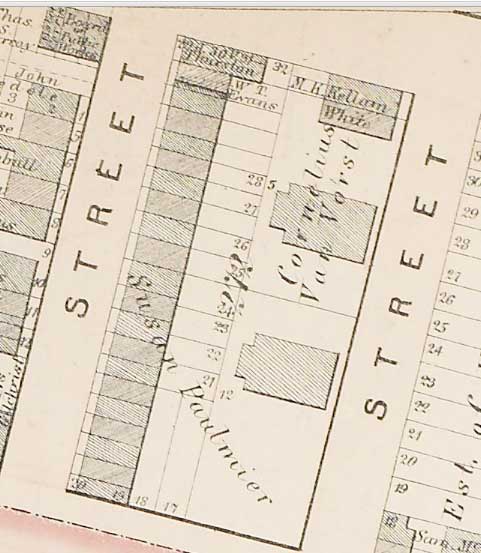 From 1910 onward, people from various cultural backgrounds moved into and out of these properties, with professions ranging from physicians to detectives. By taking a detailed look at those who dwelled in these Hampton Court homes, we begin to understand the changing demographics of Jersey City across time.
In the late 1900s, the Hampton Court homes were primarily owned by single families with live-in servants. Most were born in America while the majority of their servants were immigrants. However, within just a few decades, there would be a noticeable shift in the number and type of people who would make Hampton Court their home. Instead of single families, the number of inhabitants per home would expand, with most housing eight to ten residents at any time with about half living as boarders. As the years progressed, this trend reversed, and most of Hampton Court have again become single-family homes.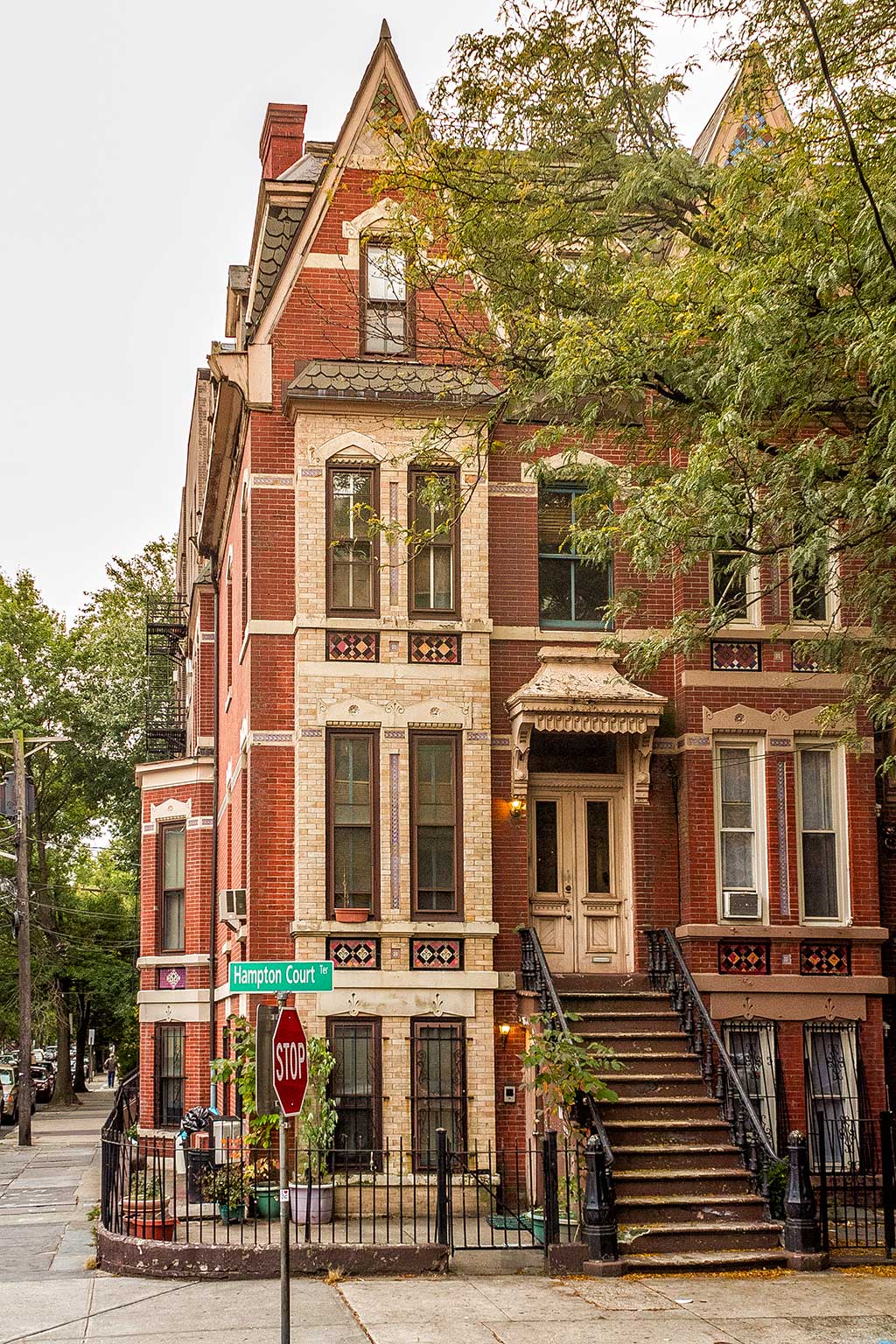 Today, we invite you to explore two of Cornelia's properties, 1 and 2 Hampton Court Terrace, acquired by Dixon Leasing in 2013. Situated on the corner of Barrow and Wayne Street, 1 Hampton Court Terrace has long captivated the attention of Jersey City residents and visitors alike through its stunning Oriel windows, Mansard roof and decorative embellishments. Almost perfectly blended with the façade of 1 Hampton Court, is its sister, number 2, featuring the same ornate intricacies.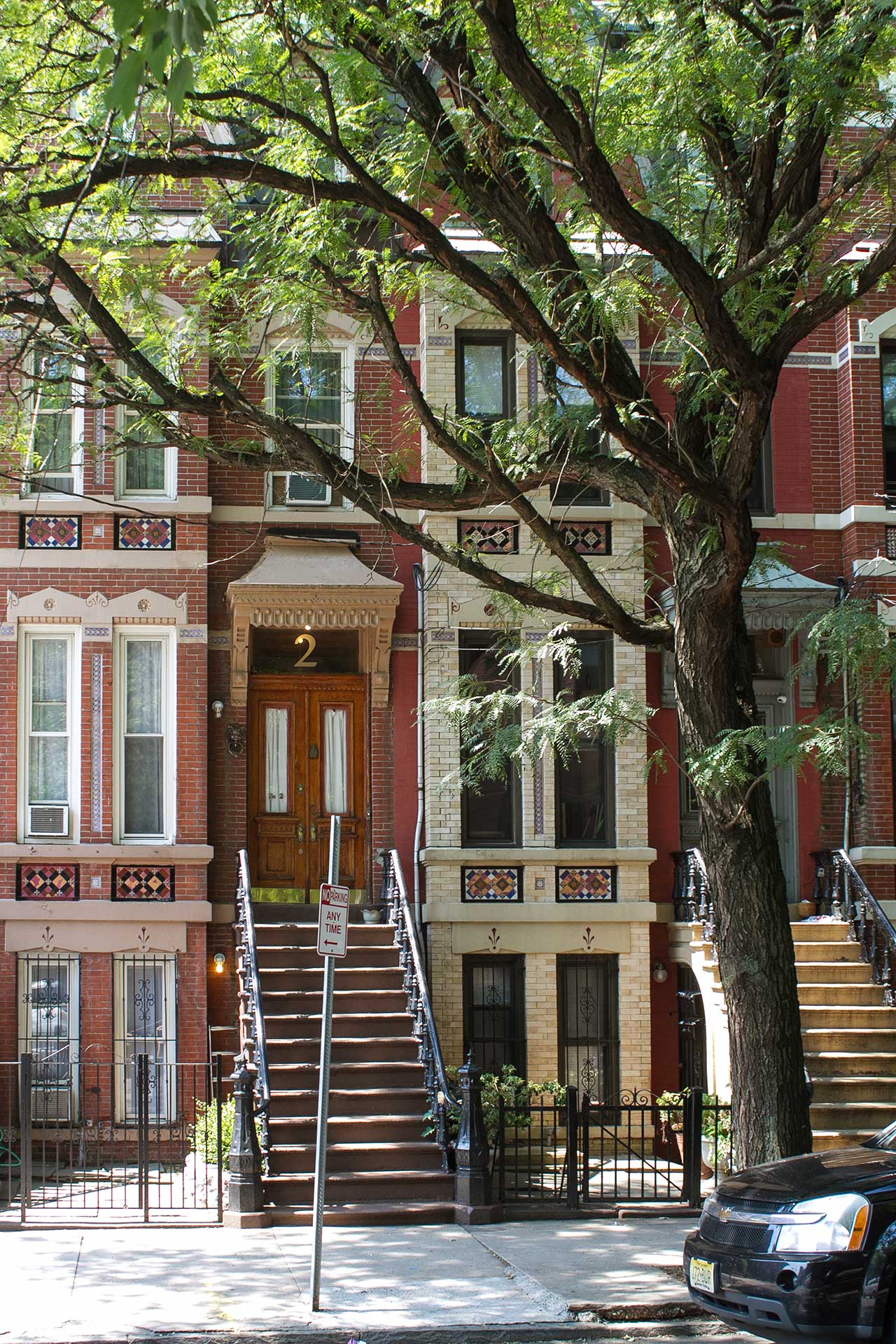 These homes have only recently returned to their former glory after falling into disrepair throughout the 1900s. Painstaking attention to detail went into reestablishing original elements on both the interiors and exteriors of both homes, while updated amenities were added inside to ensure current and future residents alike could enjoy modern living in homes that still perfectly encapsulate trends from the Victorian era. Throughout both 1 and 2 Hampton Court, visitors will find perfectly restored original parlor doors, staircases and fireplace mantels, each offering a peek into the Paulmier's construction and design aesthetic. Additional preservation efforts include restoring the pine hardwood floors and antique lighting fixtures at 2 Hampton Court, as well as replacing 1 Hampton Court's Oriel window which had been removed in the 1950s.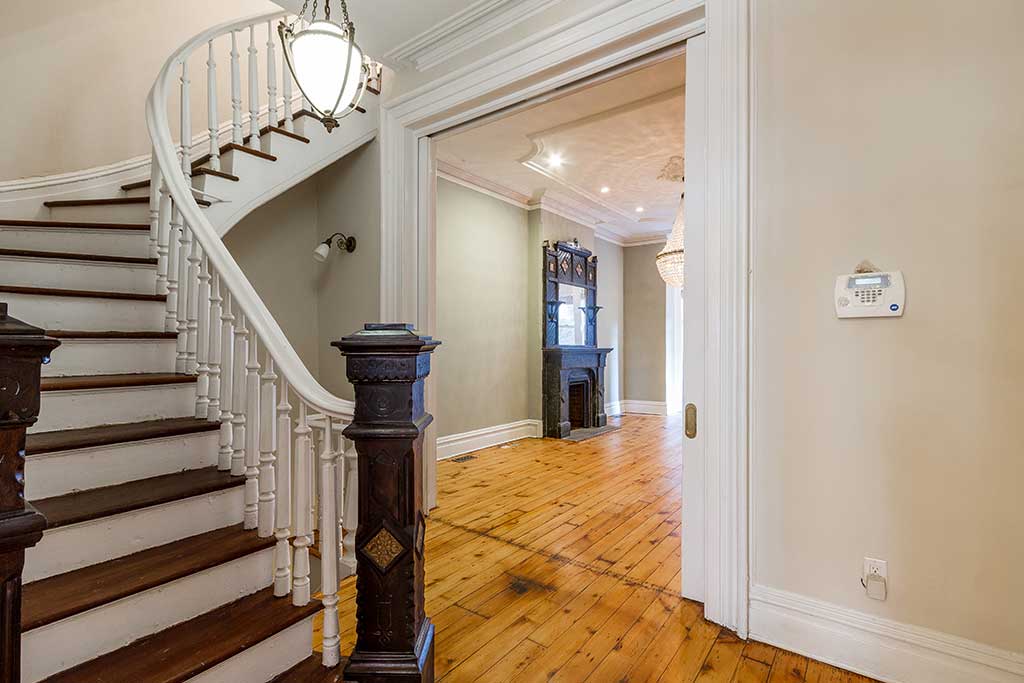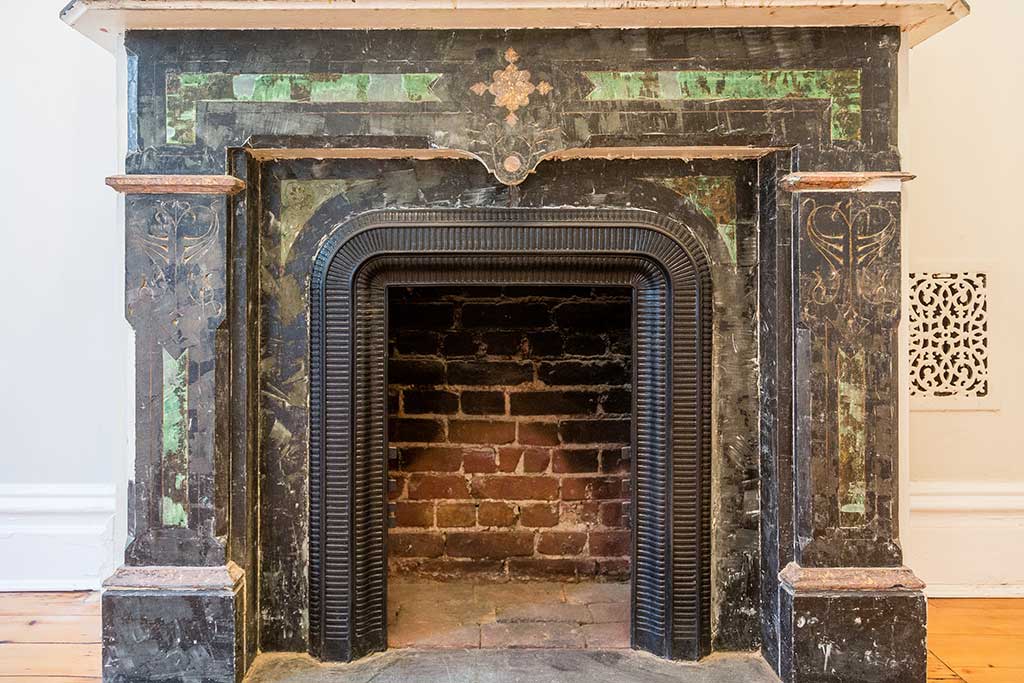 While both 1 and 2 Hampton Court Terrace are currently off the market, we invite you to see the homes for yourself through Dixon Leasing. See 1 Hampton Court here, and take a virtual tour of 2 Hampton Court here. We look forward to sharing more of the interesting stories of the people, places and buildings that make Jersey City so unique. Until next time…