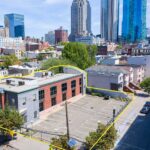 A Jersey City commercial building just steps from the Hudson Bergen Light Rail that includes a sizable parking lot has changed hands and appears slated for redevelopment.
This two-family residence in Van Vorst Park seamlessly blends gorgeous original details with contemporary upgrades throughout the two duplex units.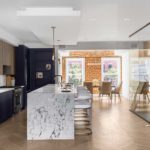 If you are searching for the ultimate downtown Jersey City living experience, these two condominiums offer residents flawlessly renovated homes in the highly desirable Van Vorst Park neighborhood.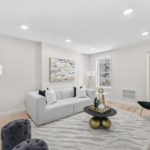 Historic charm meets modern living in these two immaculately renovated, brownstone condominiums in downtown Jersey City.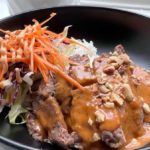 The new Jersey City Thai eatery Kinsen is offering sit down, take-out, and delivery service.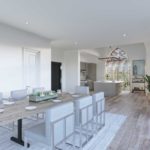 Slated for completion by spring 2020, the meticulous restoration and conversion of Downtown Jersey City's historic Scotch Presbyterian Church is truly taking shape.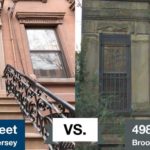 Our latest property comparison takes a look at how a Downtown Jersey City townhome compares to a Brooklyn triplex.
A rare duplex opportunity is available in the Van Vorst neighborhood of Jersey City.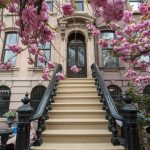 This Montgomery Street home has observed the evolution of the neighborhood for nearly a century and a half under the stewardship of several prominent female owners.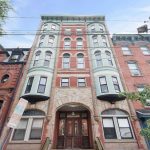 At 444 Jersey Avenue, this two bed, two bath totals more than 1,200 square feet of classic and modern details combined. Attend the twilight open house tonight, 6/28, from 4-7 p.m.