Home
Tags
Jersey City Architectural History
Tag: Jersey City Architectural History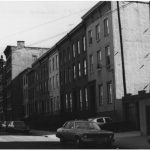 Built in the 1850s, 109 Sussex Street was originally home to a 'universally esteemed' NYC grocer. Now, after years of neglect, the home has been returned to its former glory.
The Van Vorst Park section of Jersey City is a coveted residential enclave known for its abundance of intact row houses. Today, we examine the history behind two archetypical Barrow Street brownstones.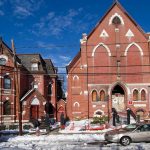 Abandoned following a devastating fire in 2007, the Gothic-style church and parsonage at 158-162 Mercer Street has a particularly colorful - and at times, 'silent' - history.
Take a trip through history as we look behind the façade of one of Jersey City's most beautiful brownstones.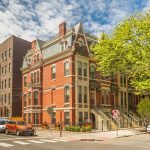 In the late 1800's, Hampton Court Terrace was described as "The handsomest and most unique buildings in the city" by the Evening Journal of Jersey City.