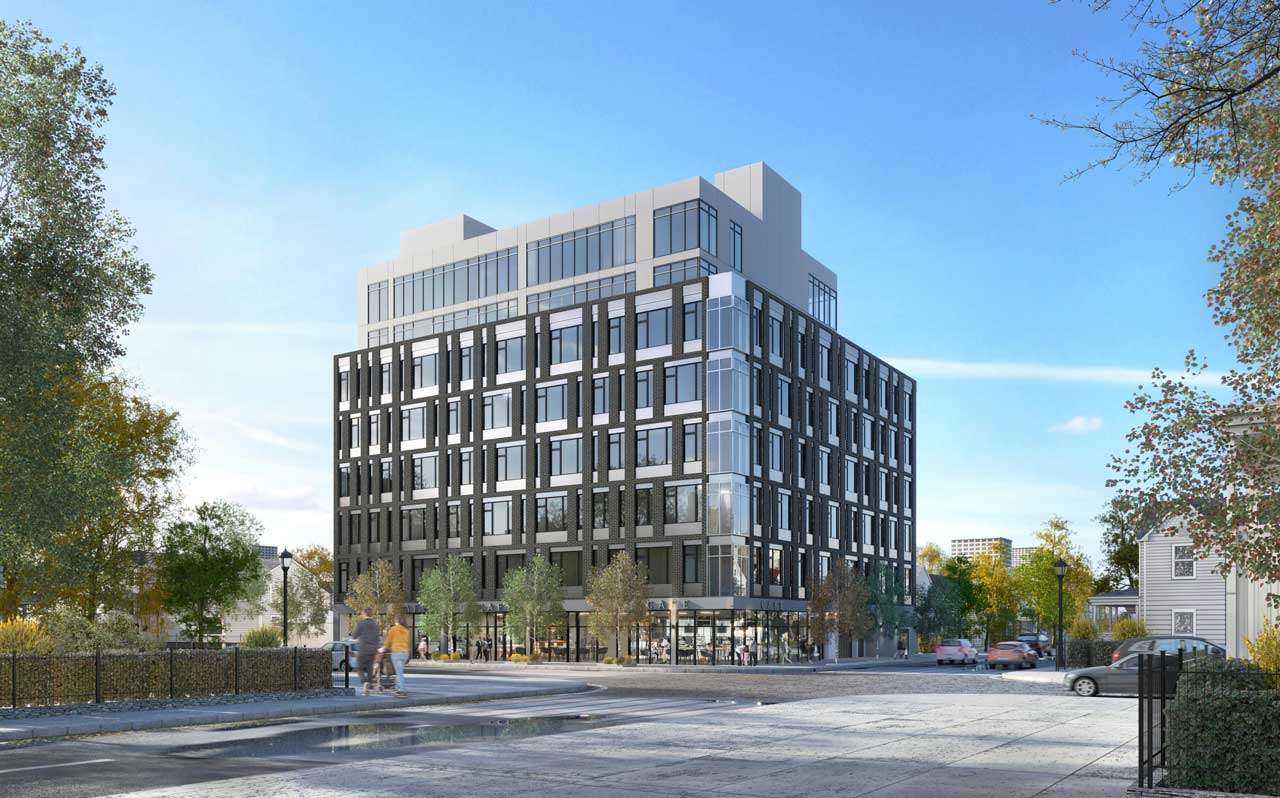 A stretch of Bergen-Lafayette, Jersey City that has undergone a rapid revitalization over the last few years will soon be welcoming another mixed-use project that features some affordable housing.
Back in 2018, plans first emerged to redevelop a parcel at 342 Johnston Avenue. The property, located on the road's corner with Whiton Street, was given the green light to move forward with a proposal from Passaic County-based RUC Holdings LLC the following year.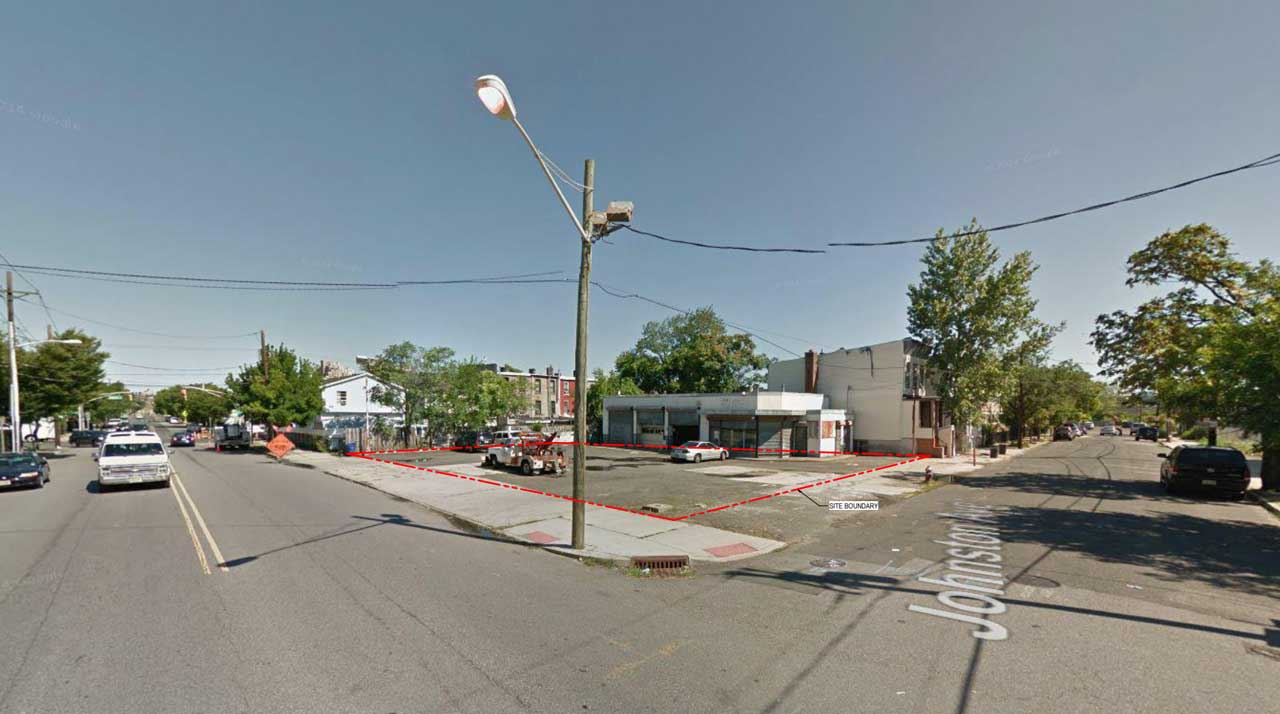 Those plans failed to materialize and the parcel has since been taken over by a company called 342 Johnston Equities LLC, which is registered out of a residential house on Arlington Avenue. Jersey City's planning board recently approved a new vision for the land during their September 28 meeting.
Designed by GRO Architects, the new 342 Johnston Avenue project is set to rise eight stories and 86 feet. 55 residential apartments are included in the project, breaking down as one studio, 30 one-bedrooms, and 24 two-bedroom units. The development's two highest floors will feature apartments with private outdoor space and the project will set aside nine affordable units for those with moderate incomes.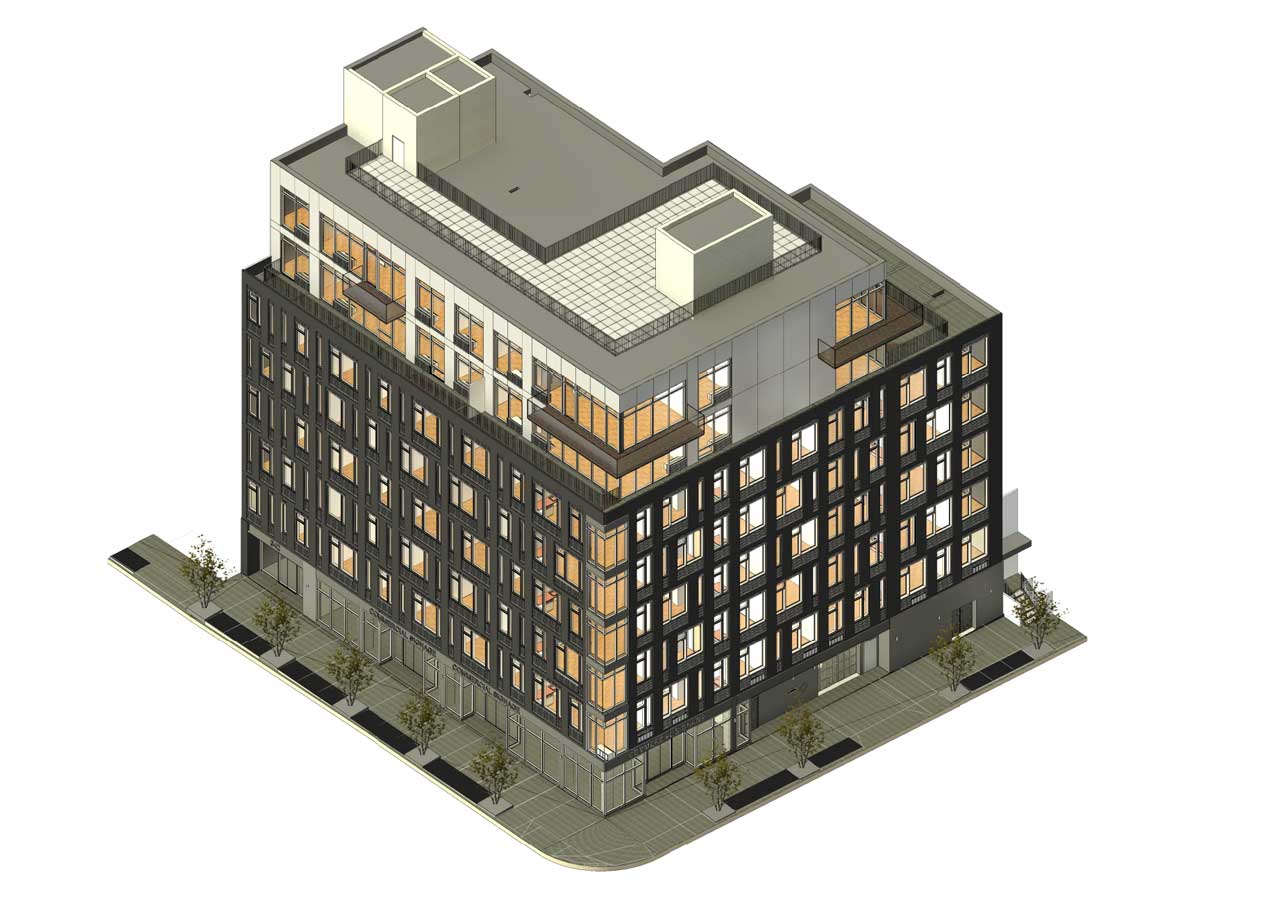 14 parking spaces in a garage to be entered on Whiton Street will be featured on the ground floor, as will a storage room for 55 bicycles. A single 2,095-square-foot commercial space completes the development's first story.
The remainder of the complex will include 2,314 square feet of residential amenities like a gym facility and a second-floor outdoor space with built-in grills and movable furniture. The building's rooftop is set to sport green roof trays and nine new street trees will be planted on the sidewalk level.
342 Johnston Avenue also includes a unique feature on the second floor dubbed a "resilience space." The area will be open to the community in the event of another flooding situation and is set to feature water dispensers, medical supplies, and a community donation cabinet.
The development's exterior will mostly utilize a black brick veneer contrasted with champagne-colored metal, while the top floors will feature a light grey fiber-cement and stone and be set back a bit from the remainder of the building. The planning board granted the application variances related to yard setback, lot coverage, and maximum building height when approving the project.
Johnston Avenue has become one of Bergen-Lafayette's development hot spots, as another proposal across the street from 342 Johnston Avenue also gained approval during the same planning board meeting. Major developments like 295J have transformed the street in recent years and the road's first proper 24-story high rise was greenlit earlier this year.