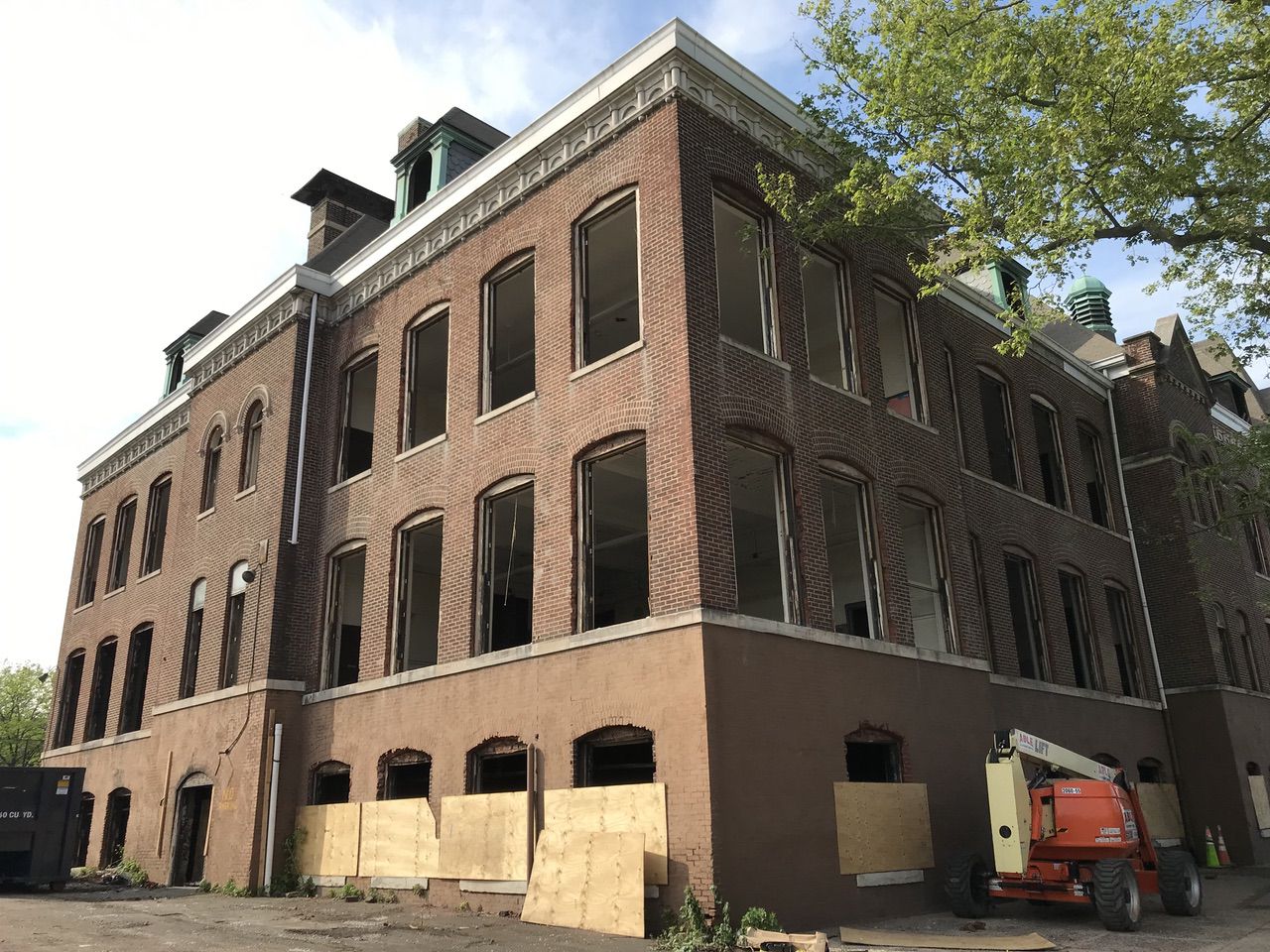 A decade-long battle to save a landmark in Newark's University Heights nearly ended in demolition. Frantic phone calls to lawyers and city officials managed to stay the wrecking ball in the eleventh hour — for now.
Beloved for its 19th-century fairytale design with castle-like parapets and witch-hat turrets, the Warren Street School is one of the oldest-standing public schools in Newark.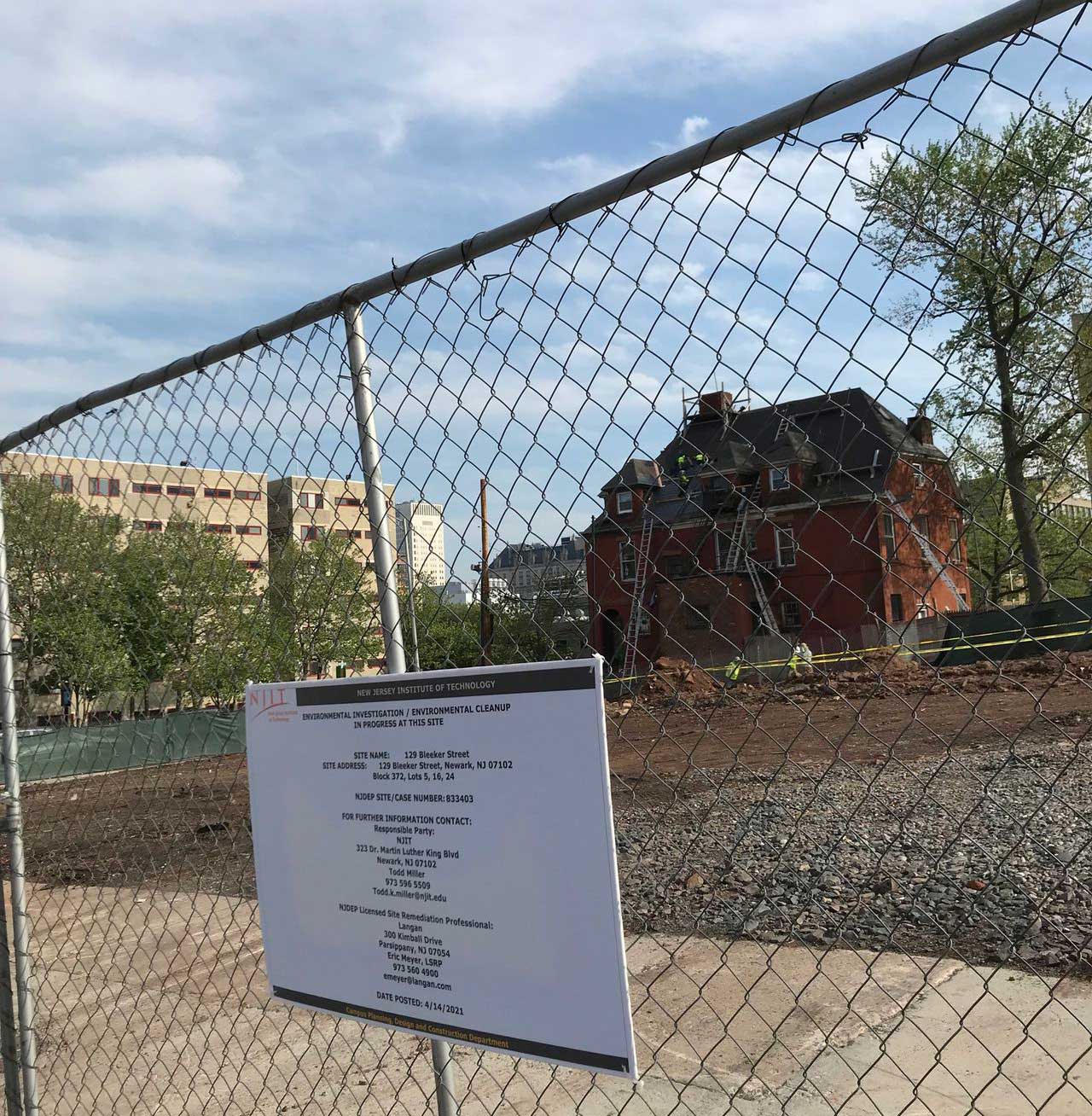 The demolition is part of New Jersey Institute of Technology's Campus Gateway Redevelopment Plan, an expansion program to redevelop 23 acres in University Heights, endangering several buildings in the James Street Historic District, Jersey Digs reported. The Mueller Bros. building and a 19th-century rowhouse were demolished only weeks ago.
"I am deeply disappointed that NJIT could not find a way to preserve at least a portion of the historic school," said Anthony Schuman, an architecture professor at NJIT and trustee of Newark Landmarks. "Beyond the historic value of the structure, it added to the neighborhood character and scale."
The former schoolhouse is supposed to be bulldozed for a seven-story dorm. The new building pays homage to Warren Street School by recycling one of the portico archways in its interior design and creating an exhibit dedicated to the school's history.
"But these gestures will not satisfy those wishing to see the building preserved in part or in total," noted Schuman, author of Newark Landmark Treasures, which mentions the Warren Street School. "My feelings on this matter are known to the upper administration."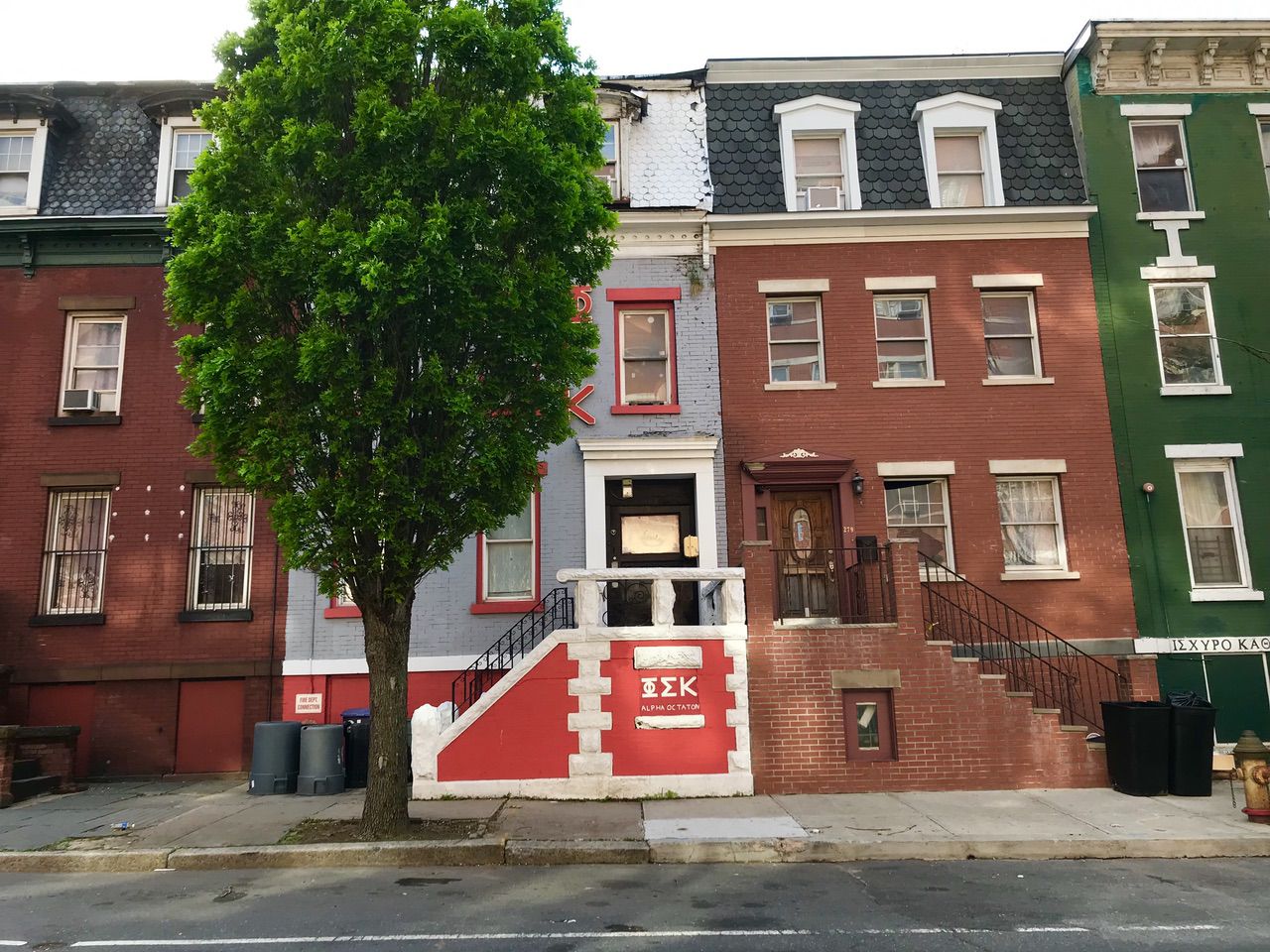 The Gateway Plan was never a fixed blueprint but an ever-evolving vision that goes back to 2007. In the earliest version, there was a stated commitment to historic preservation. It included renderings that showed MLK Boulevard transformed into a bustling street inspired by Philadelphia's "Sansom Row," a block famous for its Second Empire townhouses and upscale restaurants.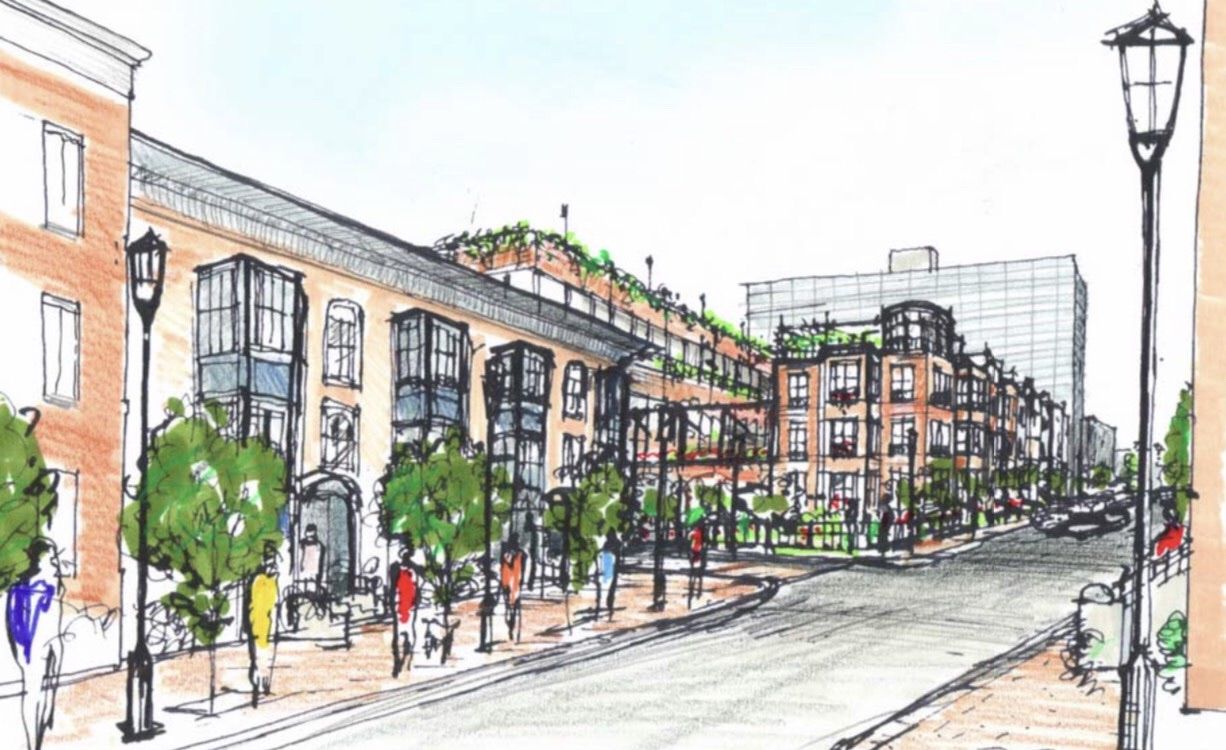 Residents and local architects, however, argue that the original vision hasn't been brought to bear during Joel Bloom's nine-year tenure as president. The university, they claim, seems bent on destroying historic buildings while the new architecture on campus, such as Fenster Hall and the Innovation Institute, seem insular, without meaningful frontage on the boulevard. To residents, this signifies a lack of interest in being part of the city's fabric. A street-facing entrance was built on Fenster Hall after protests from the community.
"What they're replacing the building with is so insensitive," said Madeline Ruiz, an architect at Newark-based firm SUAD that has restored historic buildings like the Murphy Varnish factory in the Ironbound. "The building is still standing and we can rethink this — I hope they do."
Ruiz, who said she reached out last week to Bloom requesting he reconsider the demolition, graduated from NJIT, and is among a handful of architects in Newark who claim their alma master has never reached out to them for consultation. RISE Real Estate, the architecture firm that designed the new residence hall on Warren Street, is based in Georgia.
"They don't even look to their own school of architecture for their expansion," Ruiz said.
The campaign to protect Warren Street School began a decade ago when Newark Landmarks submitted a joint application to the National Register for six public schools built between 1890 and 1925. Warren Street School, once home to a top-ranked academy called American History High School school, was designed by Architect O'Rourke, a prestigious Newark-based firm in its day that designed Sacred Heart Cathedral.
"Historic preservation experts all agree that this school should have been landmarked," said Zemin Zhang, executive director of Newark Landmarks.
The six-school application passed a preliminary review, but the National Park Services stipulated that each school needed to have its own application. Newark Landmarks, which had already spent $20,000 on research, was forced to stall the process. Zhang, however, hung his hat on the fact that passing the preliminary review would have a symbolic power in the eyes of City Hall. Other landmarks that have passed NRHP's preliminary review, but were not finalized, such as the Mies van der Rohe-designed Pavilion and Colonnade towers, have been guarded by the city's Landmark & Historic Preservation Committee. Nevertheless, the demolition of Warren Street School was approved.
Instead, NJIT administrators argue the damage from a fire that broke out at the school two years ago made a restoration unfeasible.
"The fire did extensive damage to the interior and structure of the building and this will be accessed as we move forward with planning," Andrew Christ, senior vice president, told Jersey Digs in February.
Attempts to reach Christ for comment were unsuccessful at the time of publication.
In December, the State Historic Preservation Office denied the university's request to demolish three buildings in the James Street Historic District. NJIT was also ordered by the state office to establish a historic preservation course at the Hillier College of Architecture & Design. At the time, Zhang told Jersey Digs that he thought NJIT's attitude toward historic preservation had been chastened by SHPO's decision. But doubts about their intentions have resurfaced in light of Warren Street School's imminent demolition.
"The university might have gone through all the legal requirements, but there is a higher purpose than just the word of the law," said Myles Zhang, Zemin's son who grew up on James Street and is doctoral student in architecture. "Aside from complying with the bare minimum of what the law says, do you actually believe in historic preservation?"