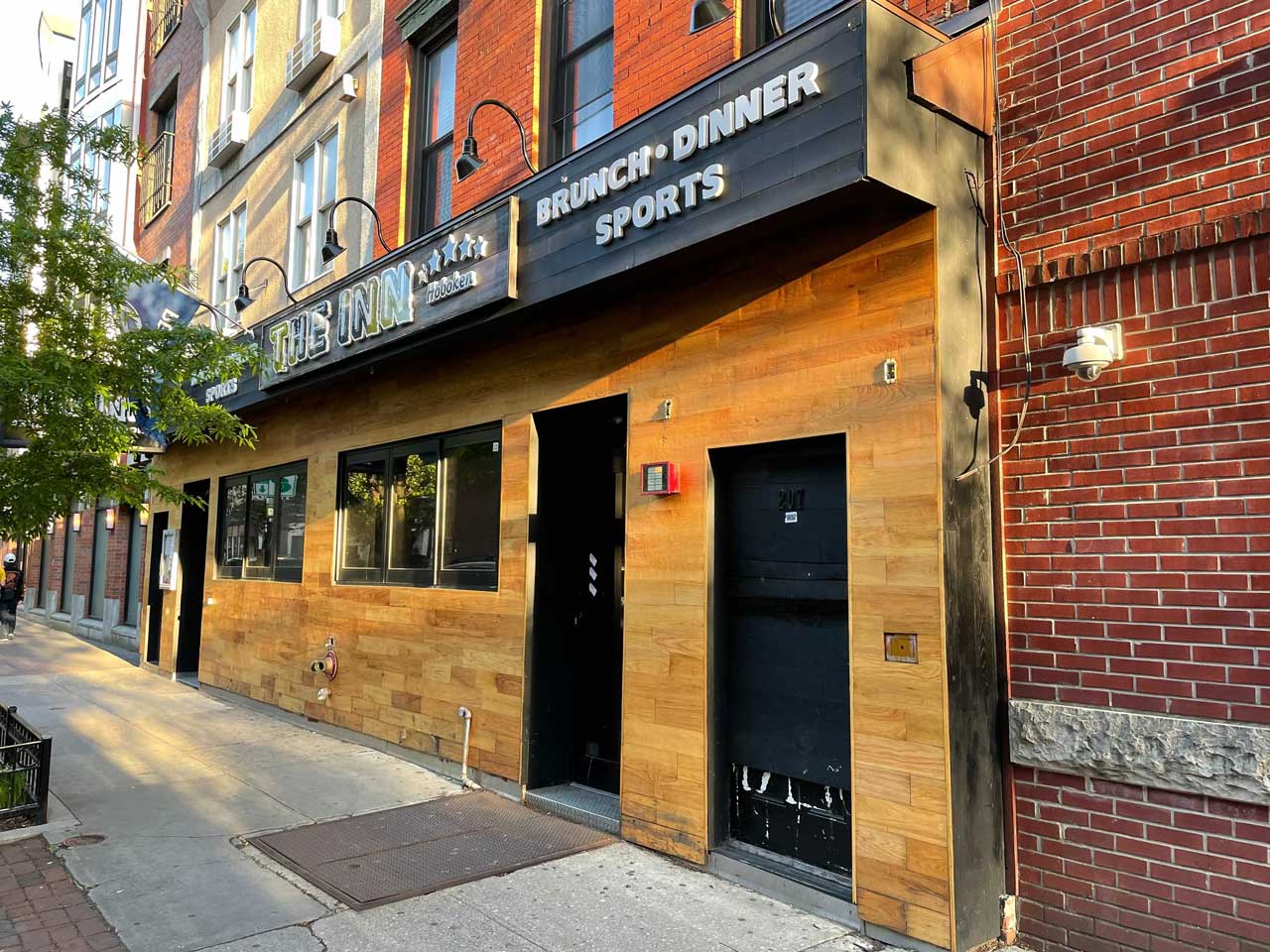 The ownership behind an East Village restaurant is primed to take over space in the Mile Square City that has gone through a litany of changes during recent years and been dark for many months.
During their May 13 meeting, Hoboken's Alcoholic Beverage Control Board heard an application to transfer the liquor license currently registered out of 205 First Street. The transferal is slated to be made to a company called Host VP NJ LLC, who is looking to operate a new endeavor at the same property.
The company, a subsidiary of Host Restaurants, is owned by Curt Huegel. The group runs several establishments around New York City that include Campagnola, Printers Alley, and Jackdaw at 213 Second Avenue, which claims to be inspired by stories from Irish poet W. B. Yeats collectively called The Jackdaw, named after a bird commonly found in the Irish isles.
A public notice on the license transfer states that the Hoboken space intends to operate as Jackdaw, which has garnered some pretty positive Yelp reviews since opening in 2019. The eatery serves American-style shared plates with Irish influences, although their menu pulls from other culinary styles as well.
Small plates at the restaurant include an eclectic mix of Irish sausage rolls in puff pastry, a tuna tartare, a charcuterie plate, or shrimp bao buns with sriracha mayo. Lighter dishes like a vegetarian burger or buddha bowl with quinoa, sweet potato, chickpeas, baby kale, and avocado are also featured, as are assorted flatbreads and house-made tacos.
For those with bigger appetites, Jackdaw serves plates like an Irish bacon "toastie" with Dubliner cheddar, a chicken gyro, or a prosciutto pesto sandwich. A weekend brunch menu is also featured.
Highlights from the cocktail program at Jackdaw include a cold brew martini, rose sangria, a cucumber mojito, or an apple tart concoction with pisco, manzanilla, apple, pineapple, and egg white. The restaurant's Manhattan location hosts a happy hour that lasts from noon until 8 p.m. Monday through Friday, a tradition that will hopefully cross the Hudson River at the new space.
The First Street space set to host Jackdaw has been a carousel of different venues that never really settled on an identity. It operated as the Village Pourhouse before that bar closed in 2015 to make way for Little Town Social, an establishment that was owned by "Real Housewives of New Jersey" cast members Albie and Chris Manzo.
About a year later, the Pourhouse returned to the property after Little Town Social shuttered. The bar was then re-branded as The Inn during 2019 but has been closed for months amid the COVID-19 pandemic.
When contacted by Jersey Digs about their future in Hoboken, Jackdaw stated that a formal announcement will be released a bit later when they have a clearer picture of the plans. Those interested in future updates from the restaurant can follow them on Instagram at the handle @jackdawnyc.