Editor's note: This article has been updated from an earlier version to amend and clarify details regarding the current owners of the property, Ironstate Development.
A unique neighborhood along Jersey City's southern waterfront could be getting some more residents following a property long listed for sale officially getting a development proposal.
Plans have been slowly advancing for the final phase of Port Liberté, a 40-acre neighborhood that currently consists of about 800 townhomes. The area's southern section has about 14 developable acres left that have been marketed for sale over the last few years by Blue Gate Partners.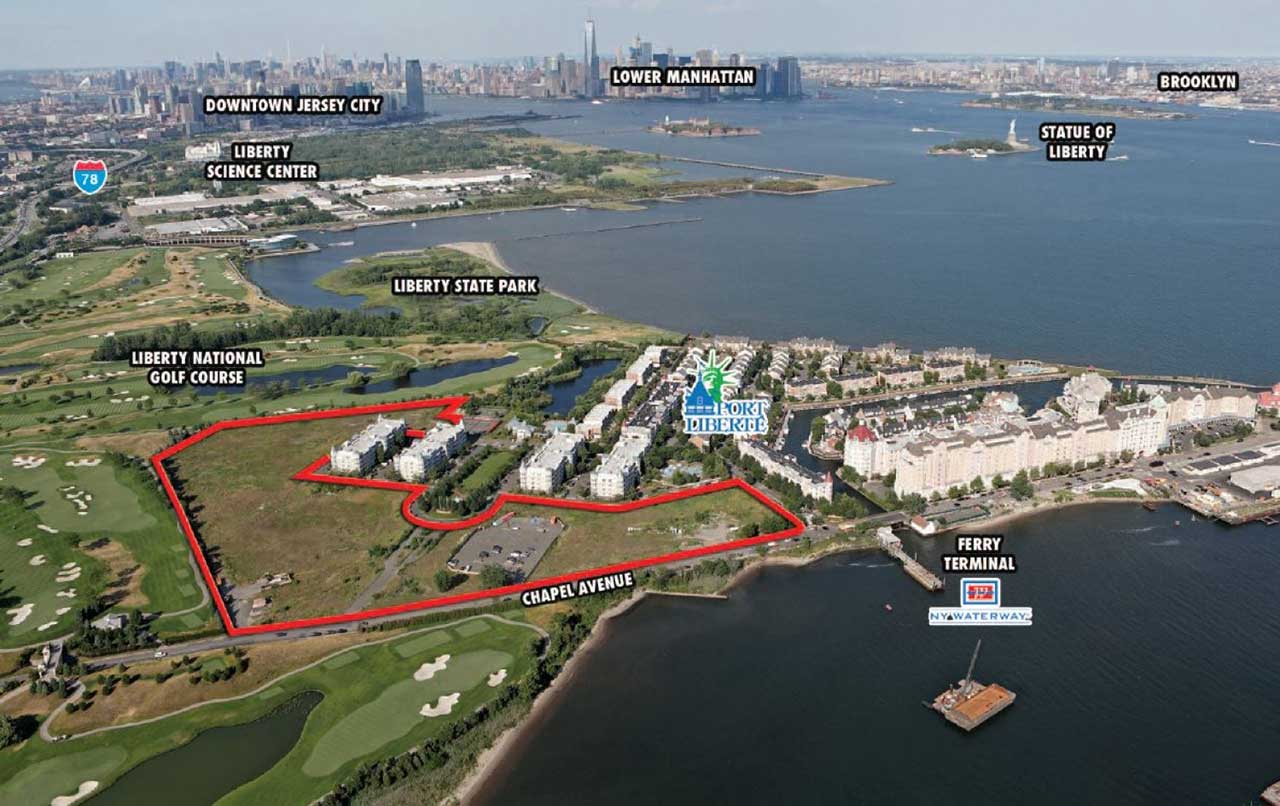 While an initial deal to partner with Toll Brothers appears to have fallen though, Cleveland-based NRP Group recently submitted an application on behalf of property owners Ironstate Development. It seeks to develop four lots at 1 Constellation Place into the first portion of the neighborhood's fourth phase.
Designed by KTGY Architecture and Planning, the development would consist of a long five-story apartment complex with a seven-story parking garage in the center. The entirety of the project is slated to include 401 units breaking down as 41 studios, 169 one-bedrooms, 166 two-bedrooms, and 25 three-bedroom spaces.
The parking component would include spots for 602 cars and 201 bicycle parking spaces are included in the submitted proposal. Toll Brothers previously submitted similar plans for the property in 2020 drawn up by the same architect with identical unit count and parking specifications, and that proposal included a pool and several amenity spaces.
The new applications for the property were submitted on October 19 and look to subdivide the large parcel into three lots for development. The submissions also look to make a few changes to the Caven Point Master Plan that governs the area.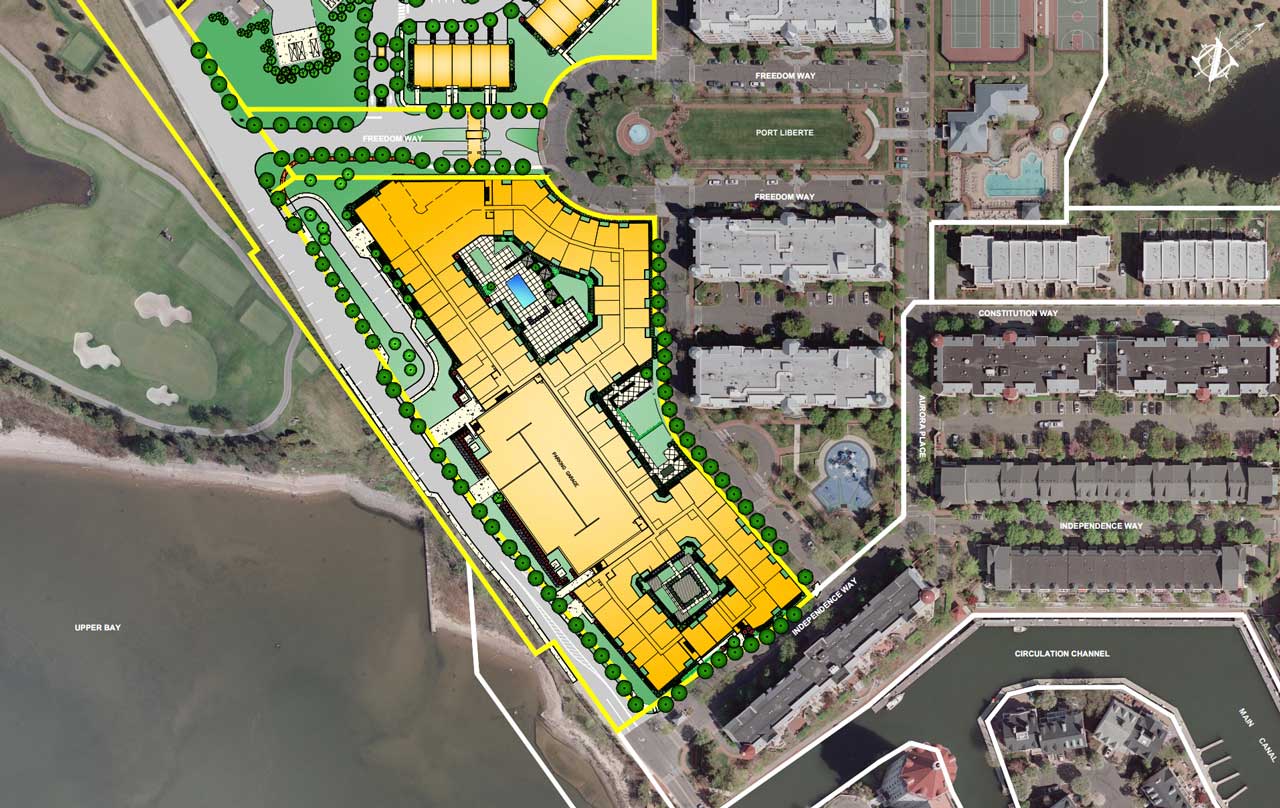 The final phase of Port Liberté has always included a townhouse portion on the southwest portion of the property, but the new applications do not outline any concrete plans for that section of the property.
Jersey City's planning board will need to approve the proposal before it moves forward, but a hearing date for the application has not yet been announced. But after years of extensive planning, it appears that clarity on a Port Liberté expansion could realistically emerge during 2022.