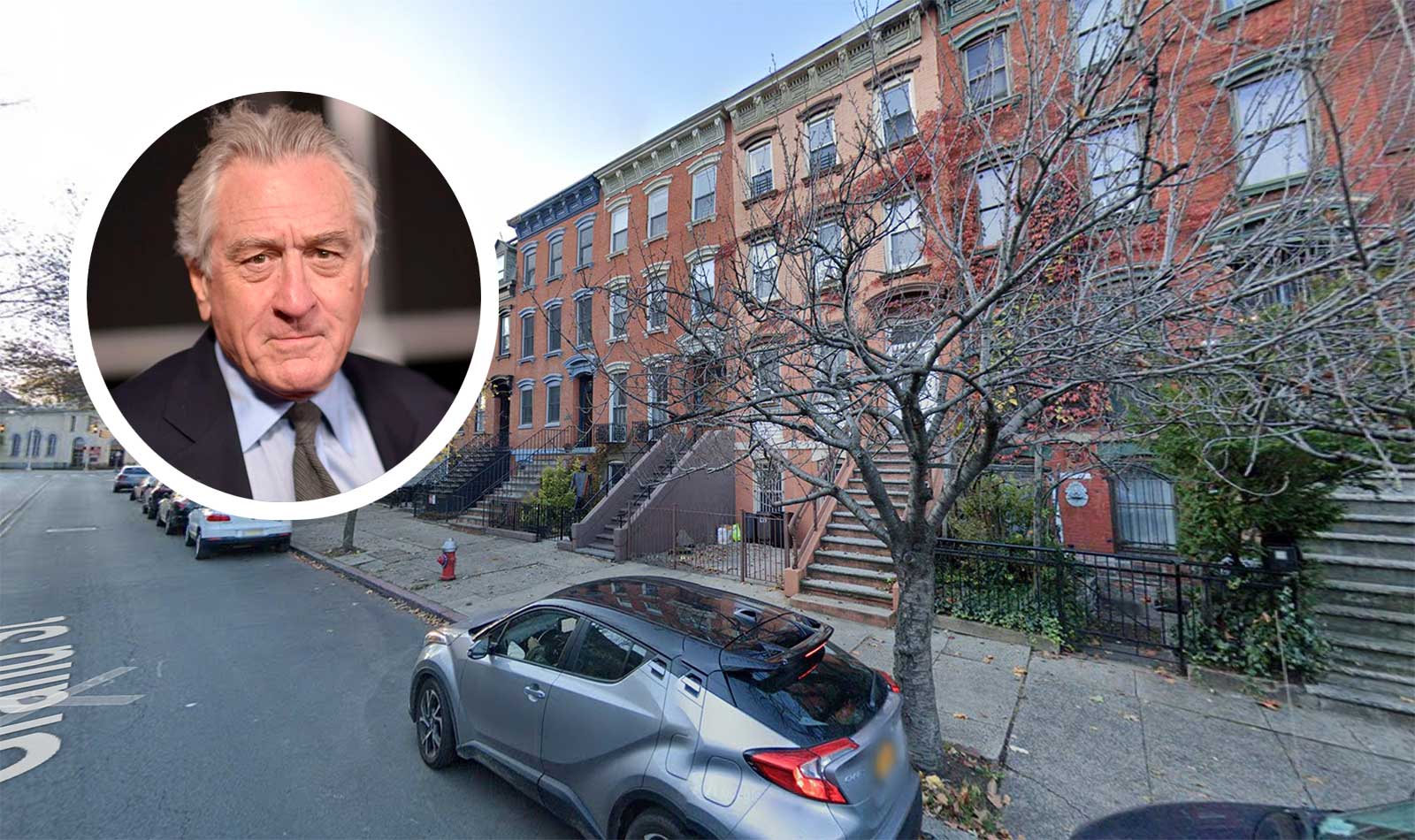 As movie sets are becoming a regular part of the scenery in Hudson County, yet another high-profile film with an all-star cast including Robert De Niro has started shooting in Jersey City's Bergen-Lafayette neighborhood.
On Monday, a new movie called Inappropriate Behavior utilized several blocks of Bramhall, Ocean, and Madison Avenues for its backdrop. The area, just off Arlington Park and home to blocks of historic brownstones, was home to trailers and heavy film equipment as the Mister Smith Entertainment production made its Jersey City presence known.
Per Deadline, Inappropriate Behavior will star Bobby Cannavale, Robert De Niro, Rose Byrne, Vera Farmiga, Rainn Wilson, and Whoopi Goldberg. The plot revolves around a formerly successful late-night comedy writer (Cannavale) turned not-so-successful stand-up comic and his autistic 11-year-old son.
"Having recently blown up both his career and his marriage, Max is now living with his father, Stan (De Niro)," reads the film's synopsis. "Max, profoundly at odds with his ex-wife Jenna (Byrne) about how to address their son's needs, decides to kidnap Ezra and take him on a cross-country odyssey, with hilariously disastrous results."
Inappropriate Behavior is being directed by Tony Goldwyn, perhaps best known for his role as President Grant in the ABC drama Scandal. Shooting is scheduled to continue throughout the area into October, according to a casting notice. A release date has not been announced.
Jersey City and Hudson County have become increasingly popular destinations for film crews, thanks in part to the New Jersey Film & Digital Media Tax Credit Program. Billy Eichner's upcoming LGBTQ rom-com Bros shot scenes in Downtown neighborhoods last year, as did the soon-to-be-released Zak Efron/Russell Crowe film The Greatest Beer Run Ever.
Armageddon Time, scheduled to premiere next month, saw Anthony Hopkins and Anne Hathaway shoot in various New Jersey locations, with Hathaway returning to the state she was raised in earlier this year to shoot Eileen, her next movie.
If that wasn't enough, Uma Thurman and Samuel L. Jackson shot their upcoming The Kill Room in Jersey City and Hoboken back in the spring.