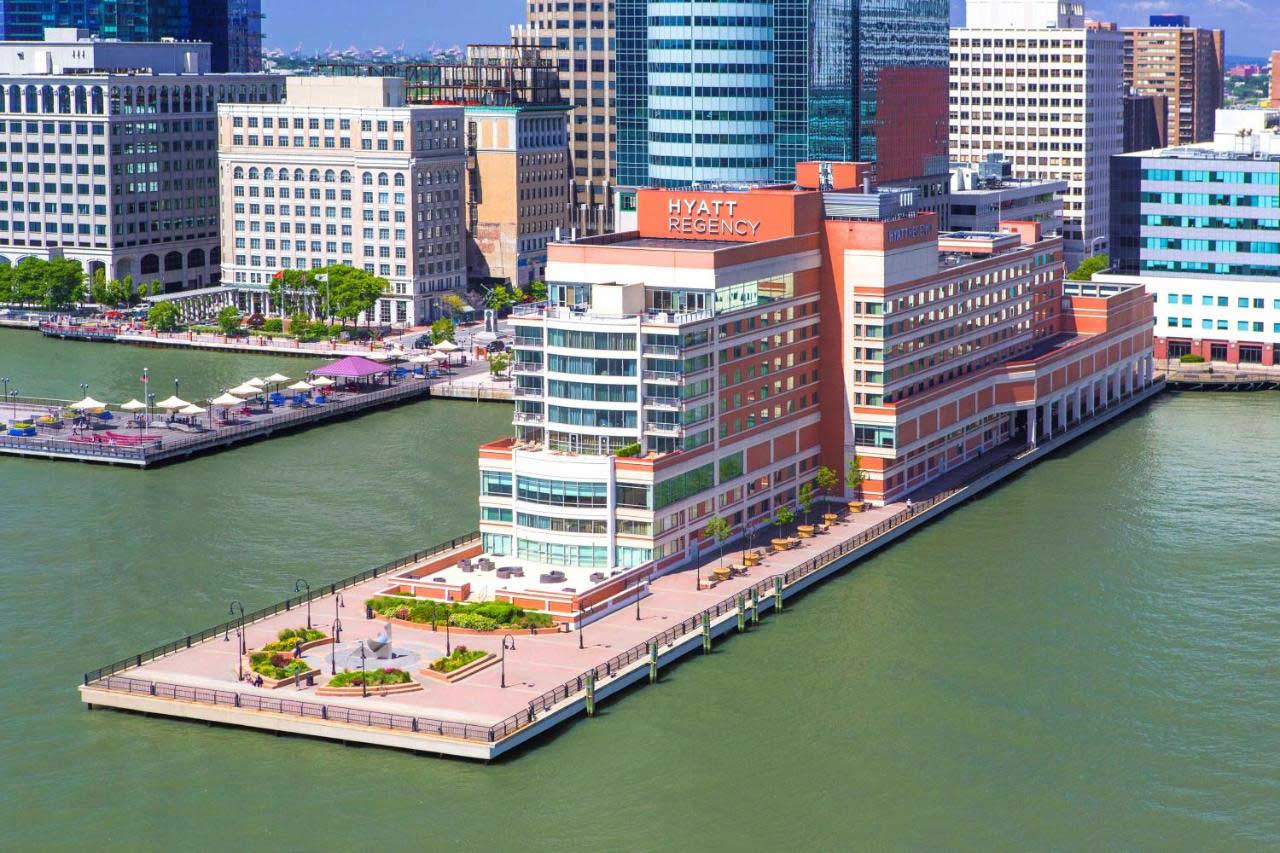 One of the most prominent hotels in Jersey City along the Hudson River waterfront has new ownership and will be getting additional improvements over the coming months.
Taconic Capital Advisors LP and HEI Hotels & Resorts recently announced that they have jointly acquired the Hyatt Regency Jersey City. Situated on a pier over the Hudson River directly adjacent to a PATH station and the under-renovation Exchange Place Plaza, the hotel was completed in 2002 and has undergone more than $15 million in upgrades over the last decade.
The 351-key hotel was previously owned by affiliates of Hyatt Hotels Corp. and Veris Residential, formerly known as Mack-Cali. The sale price was not disclosed on the transaction, which closed on December 1.
"We are pleased to further our partnership with HEI and begin an exciting relationship with Hyatt," said Andrew Lam, a director in Taconic Capital Advisors' Commercial Real Estate Group. "Hyatt Regency Jersey City was a compelling opportunity to acquire a world-class hotel with a strong segmentation mix and a diverse set of revenue contributors. The highly accretive assumable financing allowed us to continue our thesis for well-located urban, upscale hotels in an otherwise prohibitive financing environment."
The new hotel's ownership added that they plan to make major enhancements to guestrooms, food and beverage outlets and event spaces at the property.
"Hyatt Regency Jersey City is a wonderful property with a rich legacy that has greatly benefitted from Jersey City's rapidly expanding corporate base as well as the revitalization of Hudson Yards and Lower Manhattan," said HEI Partner Clark Hanrattie in a statement. "We are proud to team with Taconic on this important transaction and we are looking forward to making the hotel the very best it can be."