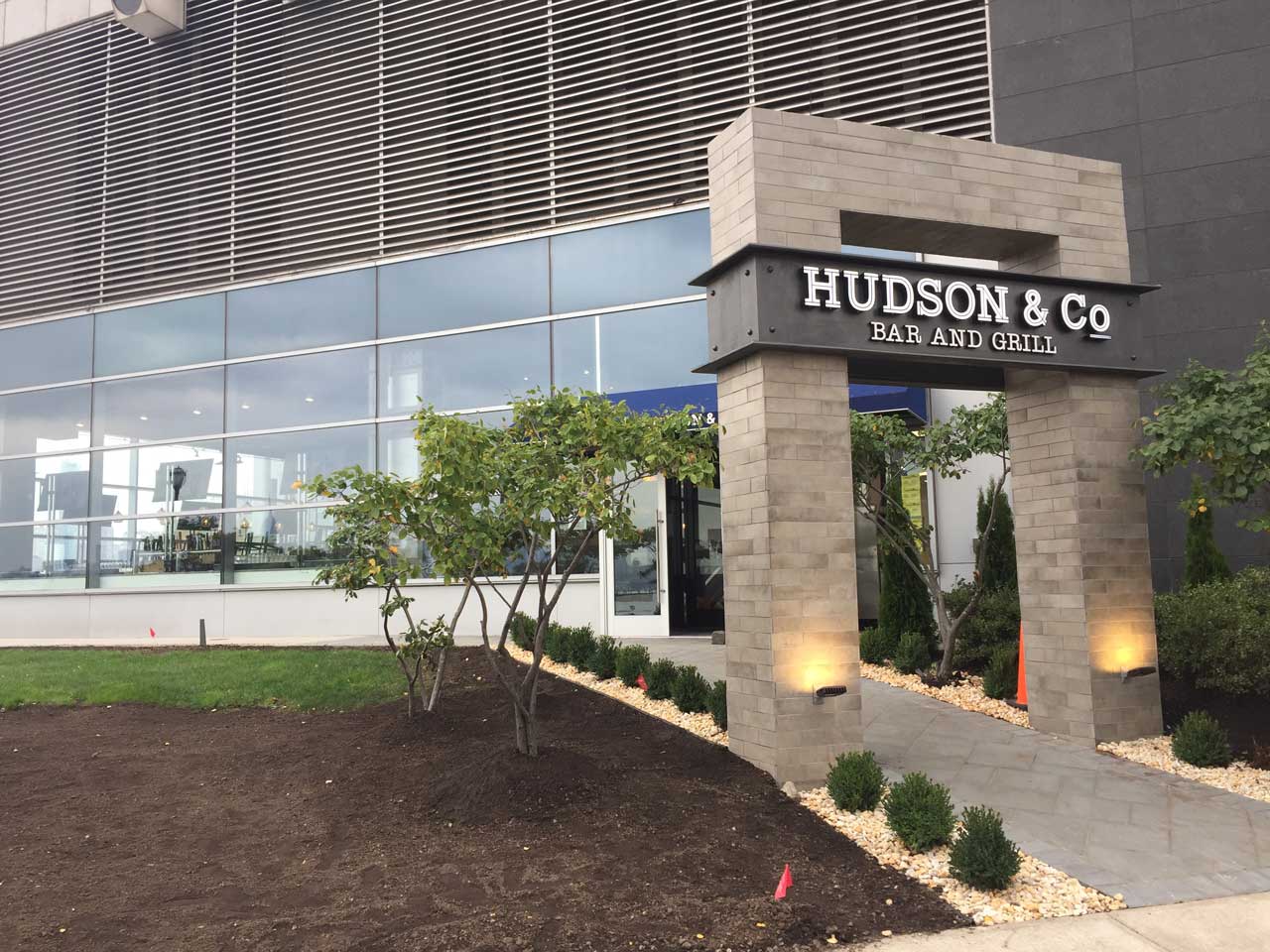 Several notable restaurants have opened in recent years along the Jersey City waterfront, helping to transform it from a 9-to-5 business district into more of a vibrant neighborhood. In just a few weeks, a nautical-inspired gastropub with sweeping views will be joining the party.
Hudson & Co. Bar and Grill, under construction at 3 Second Street since earlier this year, is the latest venture from proprietor Jeremy Casilli, who has successfully launched other restaurants in the area. Casilli's work includes Tribeca's AOA Bar and Grill, Edgewater's Pier 115, 3 Westerly in Ossining, New York, and other eateries located in the SoHo and Tribeca Grand Hotels.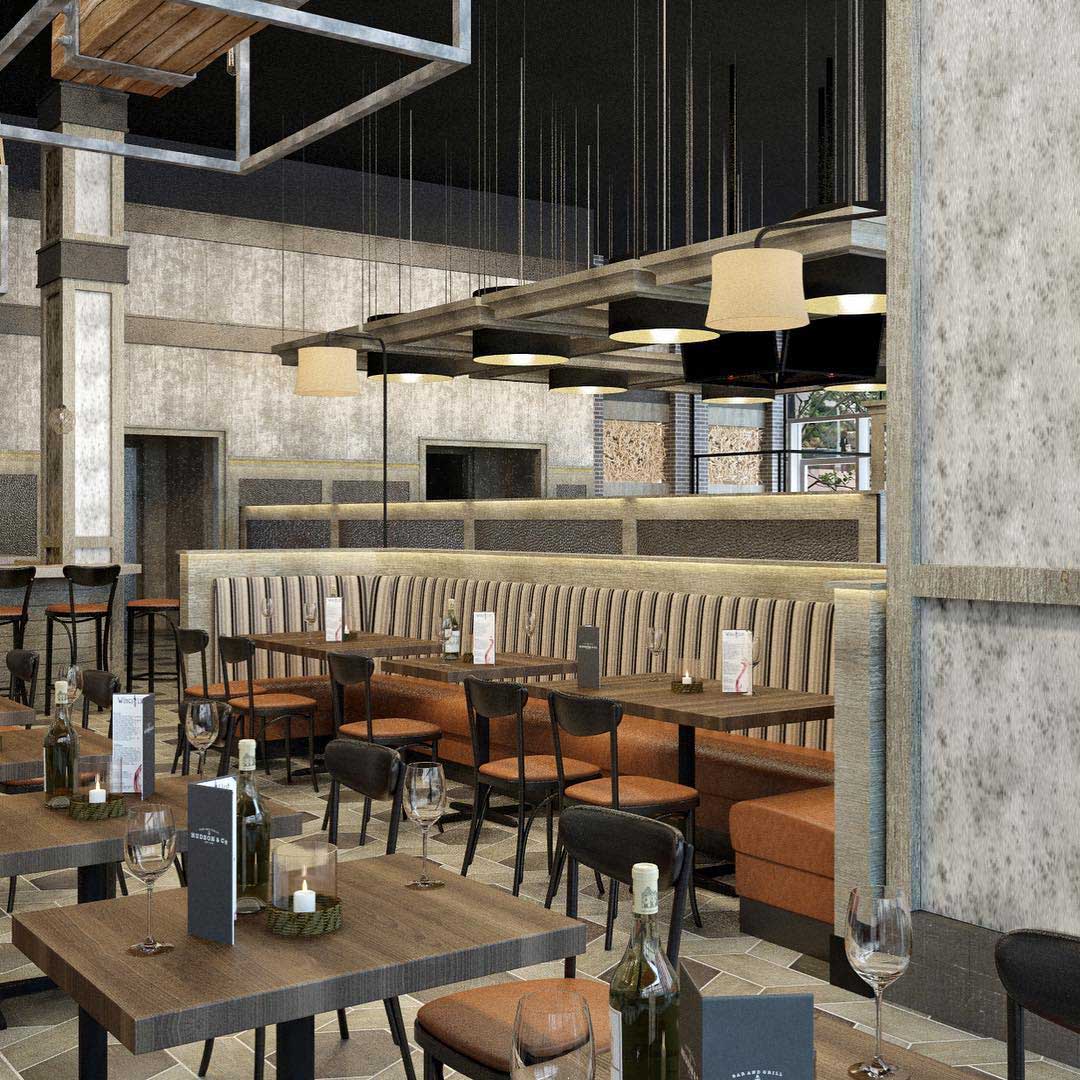 The space itself is huge at 12,000 square feet and is wide open with floor-to-ceiling windows. The interior décor was conceptualized by Vanessa Deleon, founder of Manhattan's award-winning interior design firm VDA Designs. Unique details of the space include basket weave floor tiles, suspended oversized coffers, hammered copper wall insets, wrought iron Revolutionary War beam chandeliers, and steampunk lighting.
The main dining area of Hudson & Co. Bar and Grill can seat up to 175 people, and the space also offers bar seating. Fashioned from grey pebble stone, the bar features Manilla fishnet globe pendants and smart TVs, while a separate private dining room features an 18-foot geometric chevron wood art wall backdrop and seating for up to 40 guests. The final seasonal section of Hudson & Co. is a 4,000-square-foot outdoor terrace that seats up to 125 people.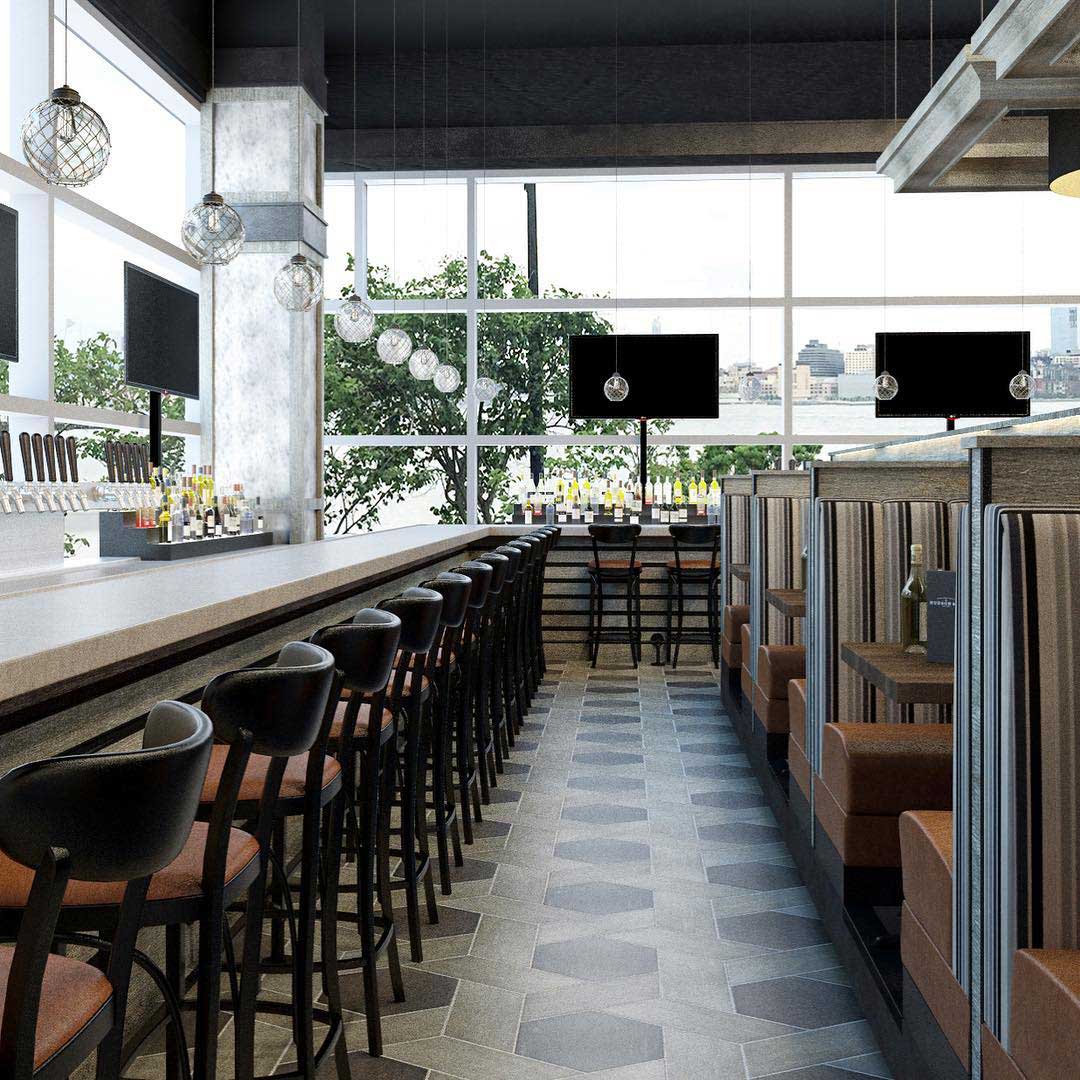 The picturesque views of the Manhattan skyline are omnipresent throughout the space, but Casilli assures that food is the focus at the restaurant. The menu at Hudson & Co. will be heavily skewed towards seafood, including dishes like crunchy tuna tartare rice cakes, sushi specialty rolls, and wild caught arctic char. Other more gastropub-centered choices include artisanal wood-fired pizzas, 1⁄2 pound prime beef burgers, 40-day dry-aged NY Strips, and homemade delicata butternut squash ravioli.
Hudson & Co. sports a full liquor license and will have a massive selection of drinks, including 120 different beers in bottle or draught. The restaurant will dedicate four taps to small batch brews that they will constantly rotate, while an extensive list of wines and cocktails rounds out the libations.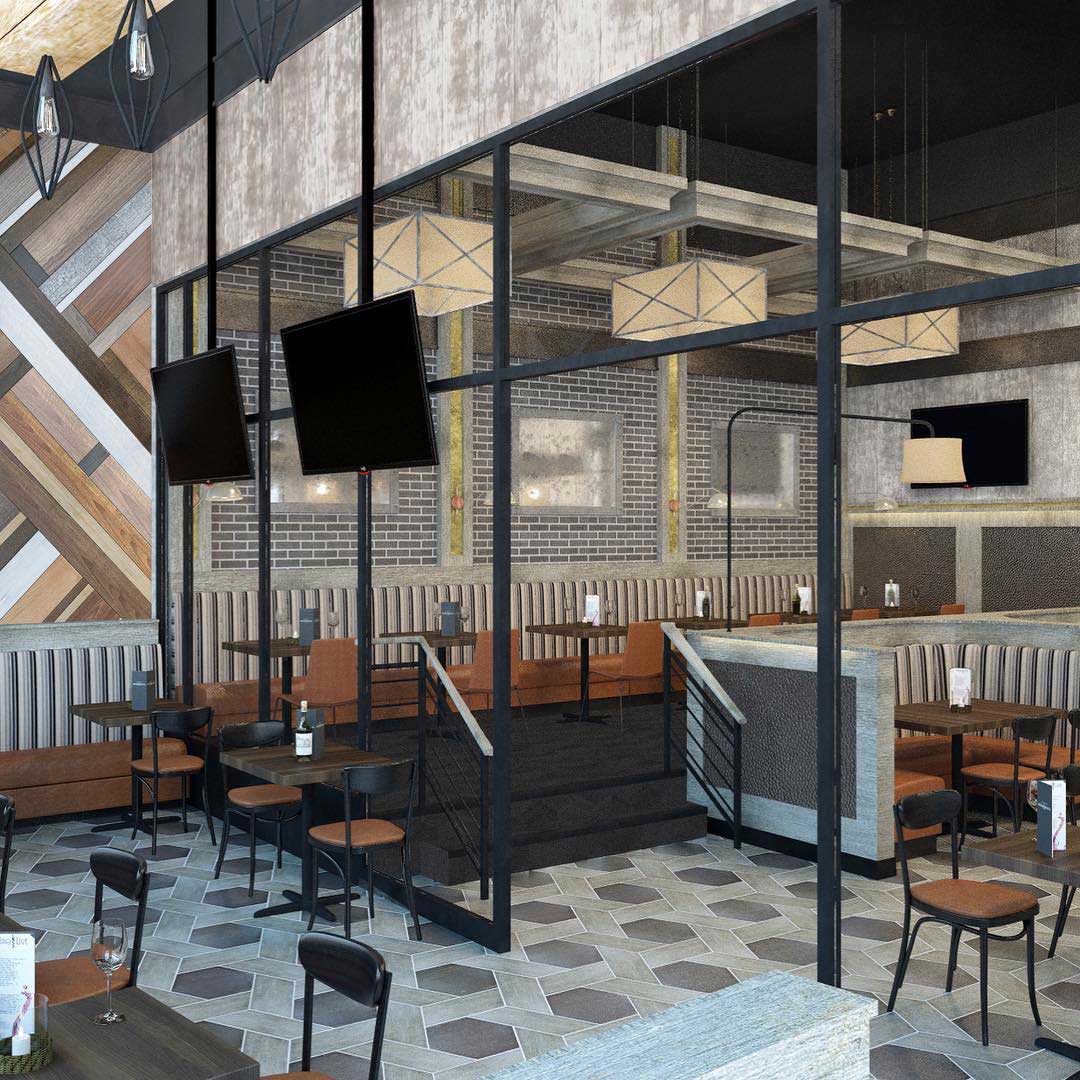 Casilli is excited to be opening his first restaurant in Hudson County and is bullish on Chilltown in particular. "It's not the 'sixth borough,'" he says, referencing Jersey City's sometime-moniker. "It's not 'the next Brooklyn.' It's Jersey City, its right now, and we're thrilled to be a part of it."
Hudson & Co. Bar and Grill is waiting for their Certificate of Occupancy to be finalized but should be ready to open their doors in the next few weeks. Those interested in keeping tabs on the restaurant can follow them on Facebook or at the Instagram handle @hudsonandconj.