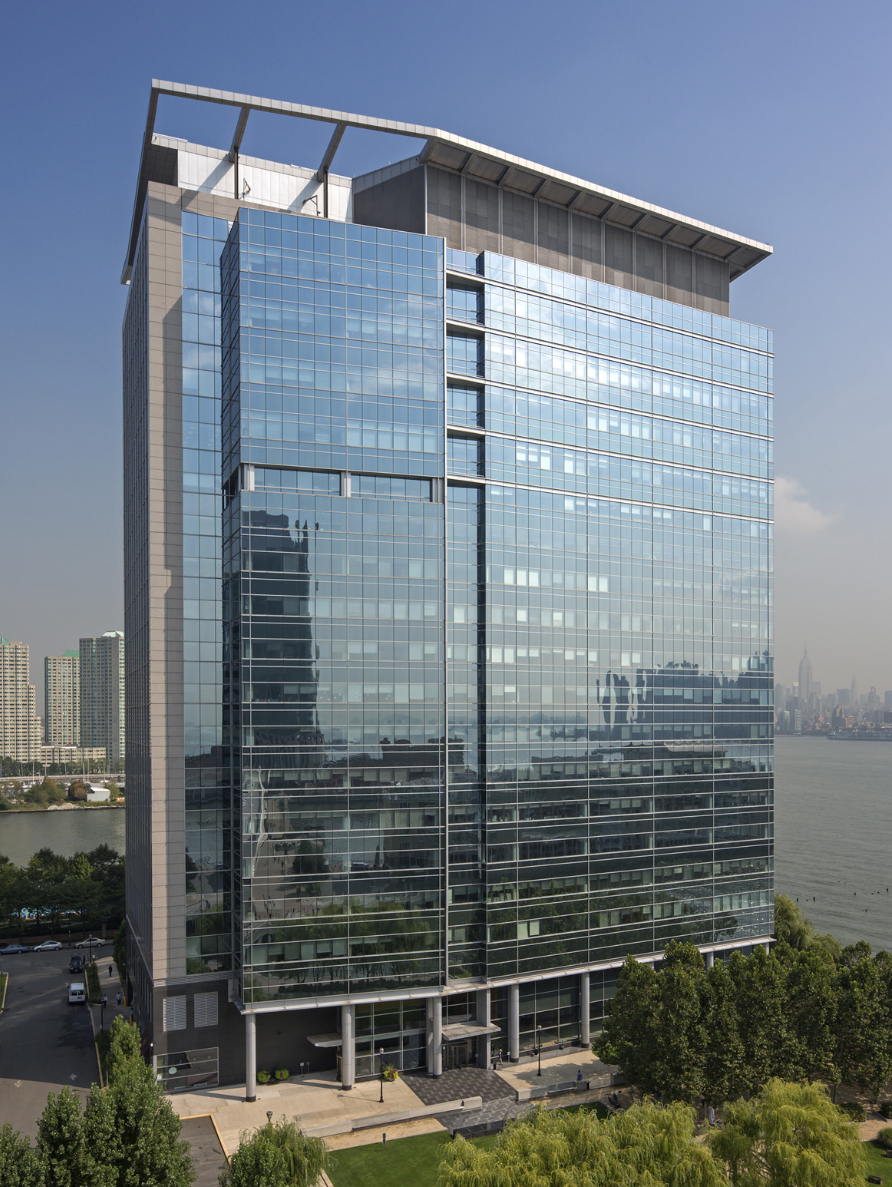 The restaurant scene along Jersey City's waterfront has grown a bit over the last year and a fresh culinary experience is coming soon to a Second Street property, which will also feature a banquet hall that will add some new event space along the Hudson River.
While Lutze Biergarten broke ground on construction for this summer's outdoor food and drink spot, the building directly next door will be hosting a new upscale restaurant. 3 Second Street, an 18-story property with 594,030 square feet of office space, has been home to Ground Connection Coffee Bar since 2016, but the retail storefront that faces the New York skyline has been vacant for years.
In November, construction permits were posted at the site and the space is currently being built out into a new restaurant to be called Hudson & Company. Information on the eatery is somewhat limited, but property manager Cushman & Wakefield says the restaurant's culinary focus will be on seafood. An interactive carvery station and a wood-fired oven producing artisanal pizzas will be part of the experience, and the fully liquor-licensed restaurant will feature over 100 craft beers.
Separately but at the same property, an event space dubbed The Atelier is also under construction. Described as a dramatic multi-purpose event space with waterfront vistas, the spot will be utilized for corporate events, receptions, entertainment premieres, seminars, and more. Both Hudson & Company and The Atelier look to take advantage of large windows at the space, which is basically alongside the Hudson River Walkway.
While Cushman & Wakefield have not responded to further inquiries about the two new ventures, both are tentatively scheduled to open sometime later this year according to a listing for office space that's still available at the 3 Second Street property.
The two new offerings are the latest indication that Jersey City's waterfront is transitioning away from being a 9-5 Monday through Friday workplace environment to a true destination. Hyatt House just opened their rooftop bar and restaurant and Mack-Cali's Harborside Terminal project continues to breathe more life into the neighborhood.