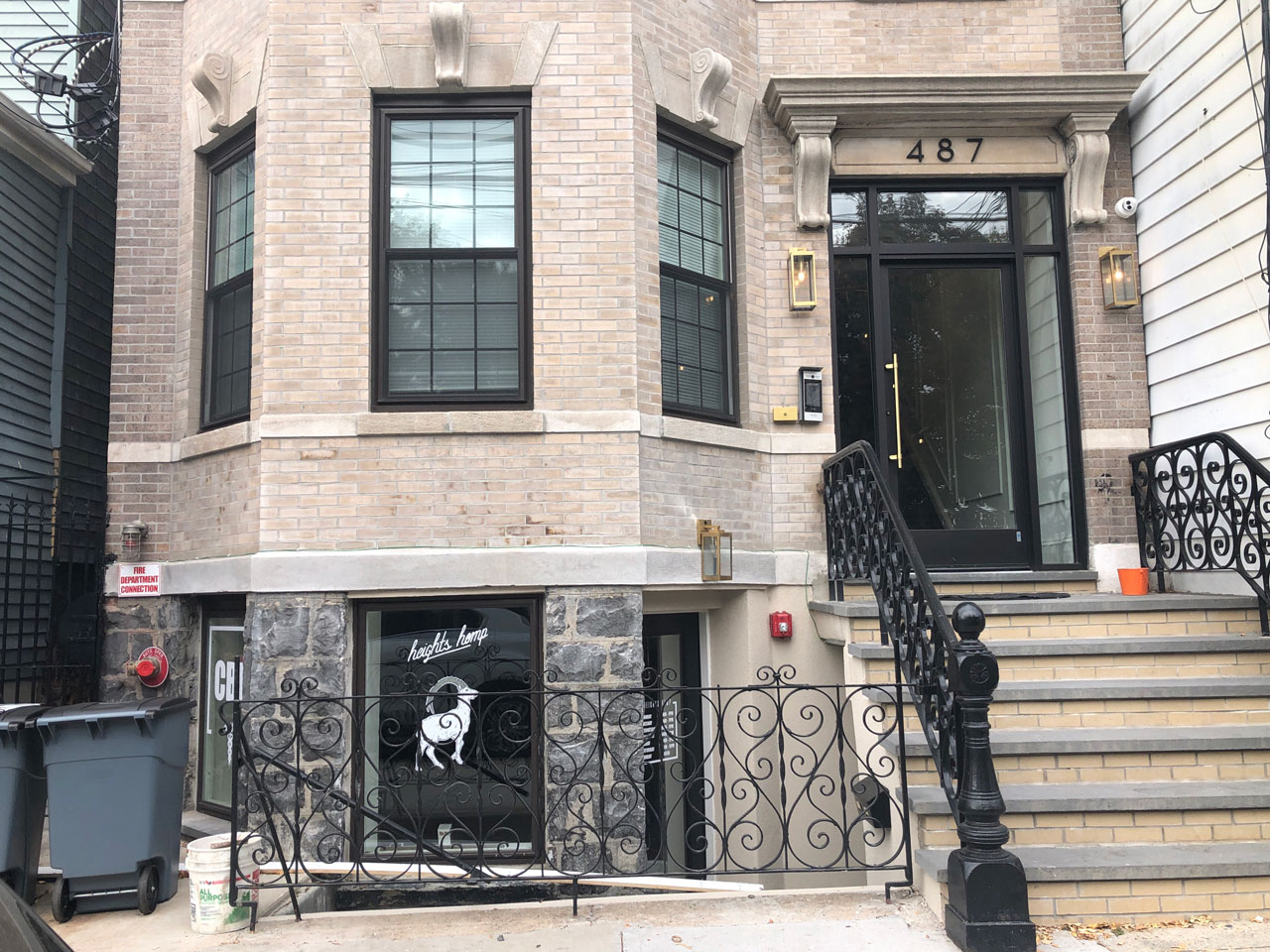 A new shop offering organic CBD products for both humans and pets posted on Instagram this month saying it will open in the near future in Jersey City Heights.
Heights Hemp, a ground-floor store at 487 Palisade Avenue, posted a video tour of the location, saying they were adding the "finishing touches."
An earlier post in July noted that they will sell "Head and Heal CBD tinctures for people and pets" as well as "any and all things CBD related."
CBD is cannabidiol, one of 120 compounds found in the cannabis plant. It's said to have health benefits, but it does not get a person high (unlike the psychotropic Tetrahydrocannabinol, THC, which also comes from the cannabis plant).
The type of CBD that's legal in New Jersey comes from hemp or the varieties of the cannabis plant that contain .3 percent or less THC content.
CBD can be taken in gummies, drops, and lotions. Some take it (or administer it to their pets) for joint and muscle pain and inflammation; others use it as an ingredient in drinks and say it's calming. Various coffee shops in the area have been offering it in their beverages.
The laws around products associated with the cannabis plant are constantly changing. Laws passed in New Jersey in 2018 and 2019 make CBD legal if it comes from hemp, as it has little to no THC. The 2019 state law says that "hemp-derived cannabidiol may be added as an ingredient to cosmetics, personal care products, or products intended for human or animal consumption."
Marijuana with THC is still not legal in the state, except for approved medical use. This past summer, Jersey Digs reported that a new medical cannabis dispensary was planning to come to Hoboken.
The new Jersey City hemp shop is located across the street from popular Riverview-Fisk Park, the site of numerous festivals and a farmer's market. It's a few doors down from Mod Cup Coffee.
Heights Hemp credited New Jersey group Workspace Creatives with the shop's design.
Related: