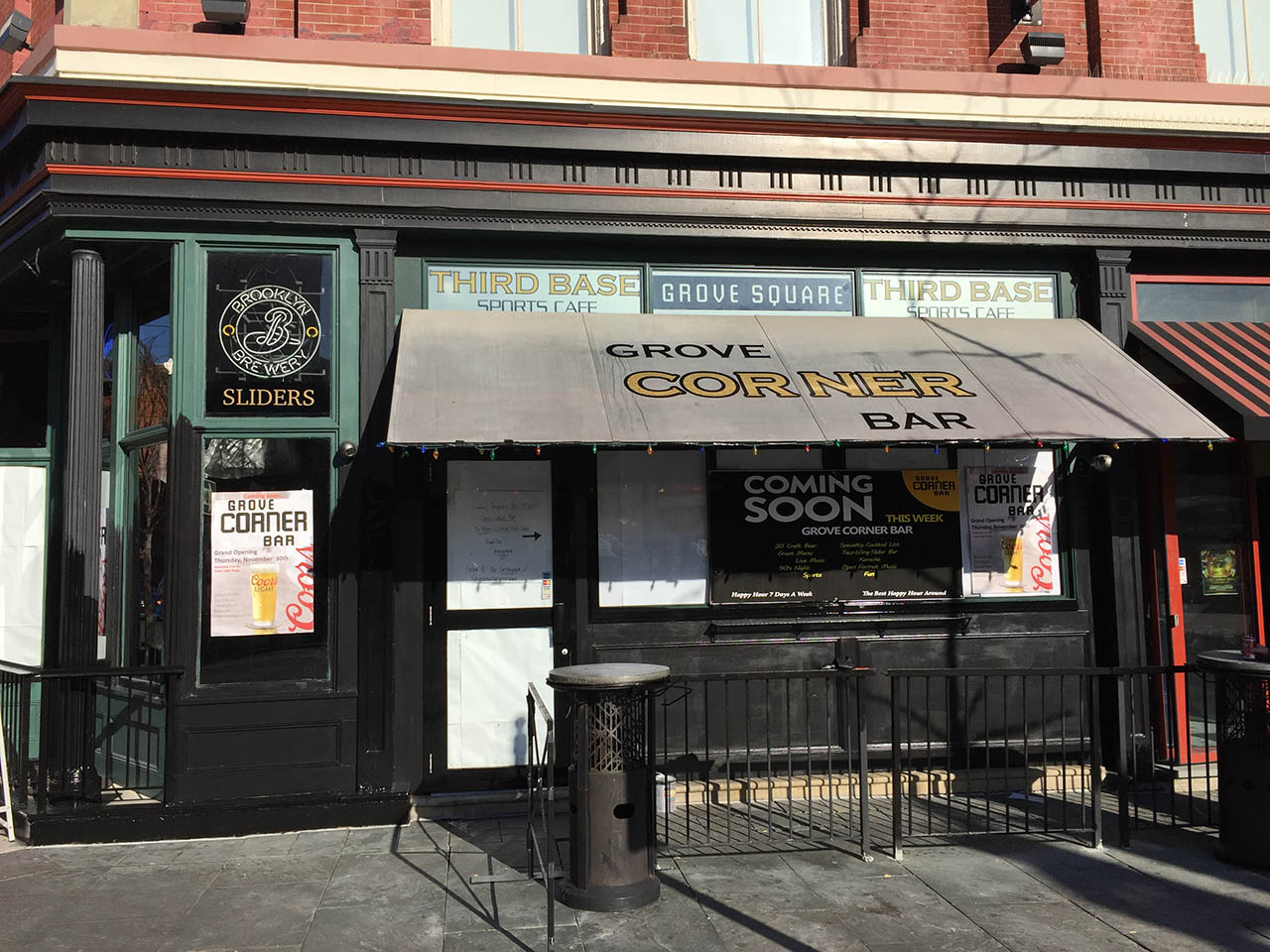 What started out as The Coffeeshop then became The Third Base Sports Bar. However, that concept was short lived too. Now, a third rebrand is underway. The new spot, featuring a new menu, live music, and more diverse entertainment, opens today at 116 Newark Avenue.
Grove Corner Bar is the latest incarnation of the restaurants that make up Grove Square, a collection of five different concepts that sometimes overlap and attempts to provide residents with one-stop shopping, so to speak. The building includes the Bistro, Wine and Whiskey Bar, Favia Pizza, and the Underground. The newest player will be taking the street-level space at the corner of Newark Avenue and Grove Street.
It looks like they are moving away from the pure sports watering hole vibe a bit, as their Instagram account claims the place will feature live music, a 90s night every Thursday, open format music, karaoke, and, perhaps most importantly, fun. A greater emphasis on craft beers (20 of them) is coming, and a cocktail list featuring cosmos, appletinis, and bay breezes is also on the way.
Food-wise, a taco/wings/slider bar is coming to the new restaurant, which will be managed by local restauranteur Jeff Favia and has not changed owners despite the re-brand. The name and concept change was first announced by the Grove Square group early last week. So, it's pretty unlikely that the interior of the restaurant will look much different.
It appears Grove Corner Bar will have happy hour specials seven days a week, much like Third Base did, and parties curious about the latest component of Grove Square can stop by later today or follow updates at the Instagram handle @grovecornerbar.grovesquare.
[gmap height="250px"]116 Newark Avenue, Jersey City, NJ[/gmap]