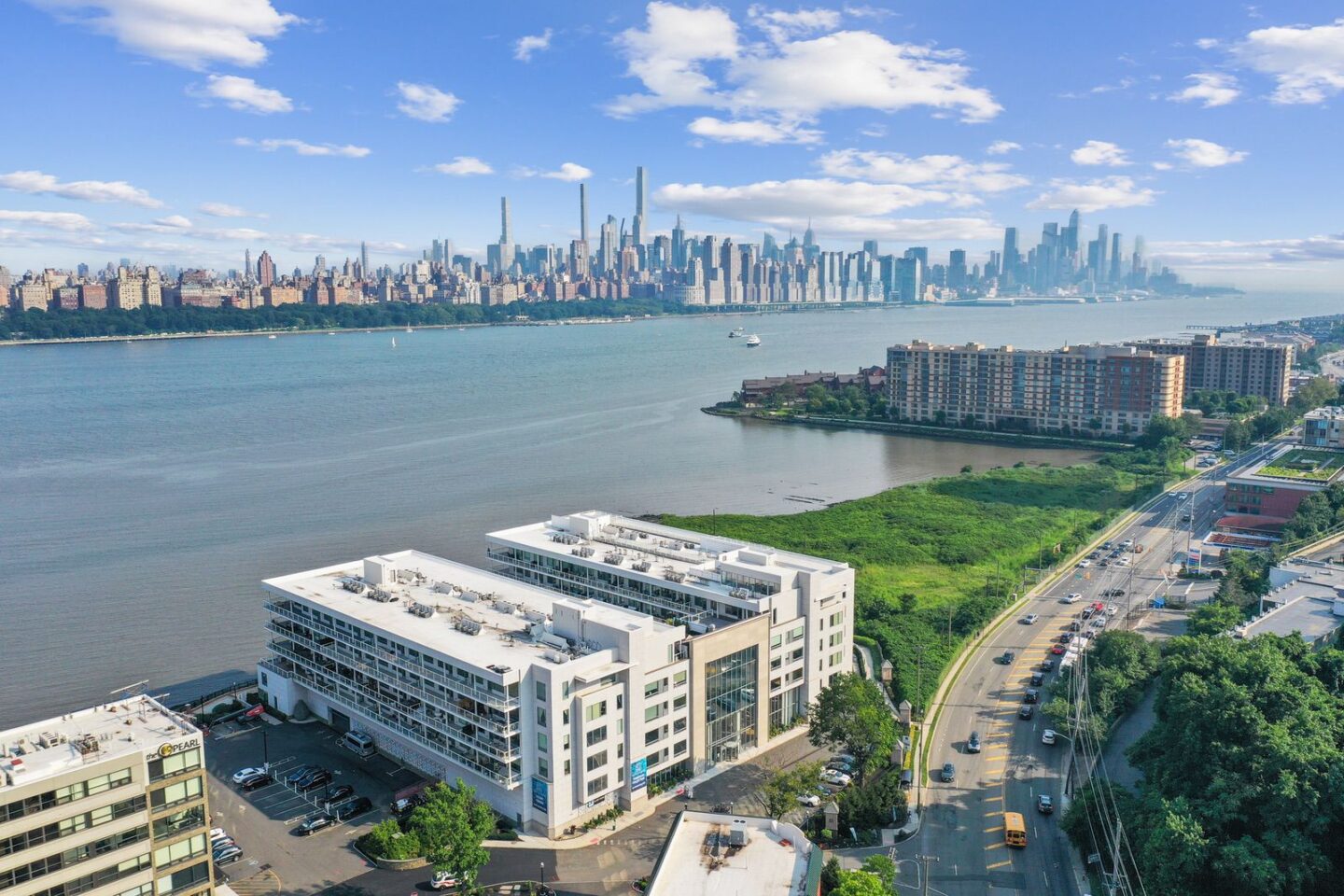 MJ Group, led by Maggie Raffaele and Jia Yan, recently closed the final residences of the spectacular Glass House in the heart of Edgewater. As the exclusive listing agents for the property since its launch in 2017, the successful closing of the property is attributed to the diligent work by Maggie and Jia while representing the high-end condo property.
Powered by Prominent Properties Sotheby's International Realty, MJ Group is renowned for their high level of professionalism, extensive real estate experience, and comprehensive market knowledge. The caliber of MJ Group is highlighted through the unprecedented demand for their services and their appointment as exclusive listing agents for several exciting projects, including Pearl at 9 Somerset Lane, Edgewater, and currently, OTTO.
Developed by National Resources, Glass House offers the ultimate waterfront lifestyle with breathtaking views of the Hudson River. These carefully curated, luxurious homes encompass everything residents could desire for an enviable Gold Coast living experience. As a testament to MJ Group's ability to connect buyers with residences, the property's 107 residences closed for prices ranging from $650,000 to $2 million per unit.
The exquisite residences at Glass House possess top-of-the-line of contemporary fixtures and fittings, along with spacious balconies, oversized Marvin windows, expansive 10-foot ceilings, and Smart home features, such as the NEST Smart Home Thermostat System and ComeLit Intercom System. Residents can effortlessly dine and entertain with premier gourmet kitchens that boast unsurpassed features, including Caesar stone countertops, Kohler fixtures, along with Subzero, Wolf and Bosch stainless steel appliances. In addition to the spacious bedrooms, spa-like bathrooms with soaking tubs ensure residents can relax and rejuvenate after a long day.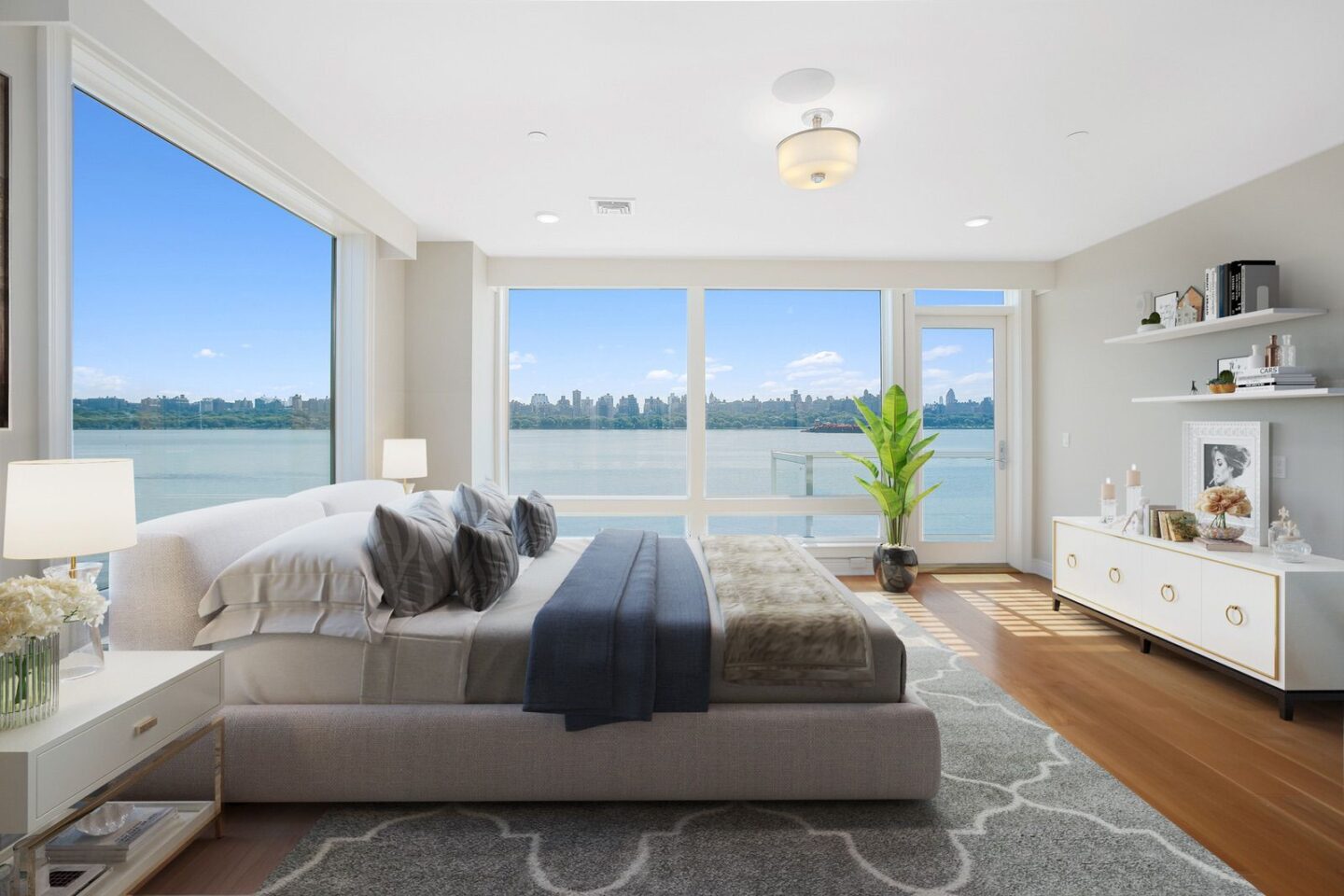 As highlighted by MJ Group during their representation of the property, Glass House also provides residents with a range of exceptional amenities to elevate their lifestyle, most notably a sleek Manhattan-facing outdoor pool. There's also a rooftop deck with grill, courtyard, indoor lounge with fireplace, library, media room, fitness center, children's playroom, and a dog run. High-end services such as the concierge service, private ferry shuttle, and express bus to Manhattan ensure Glass House residents enjoy an efficient commute to NYC.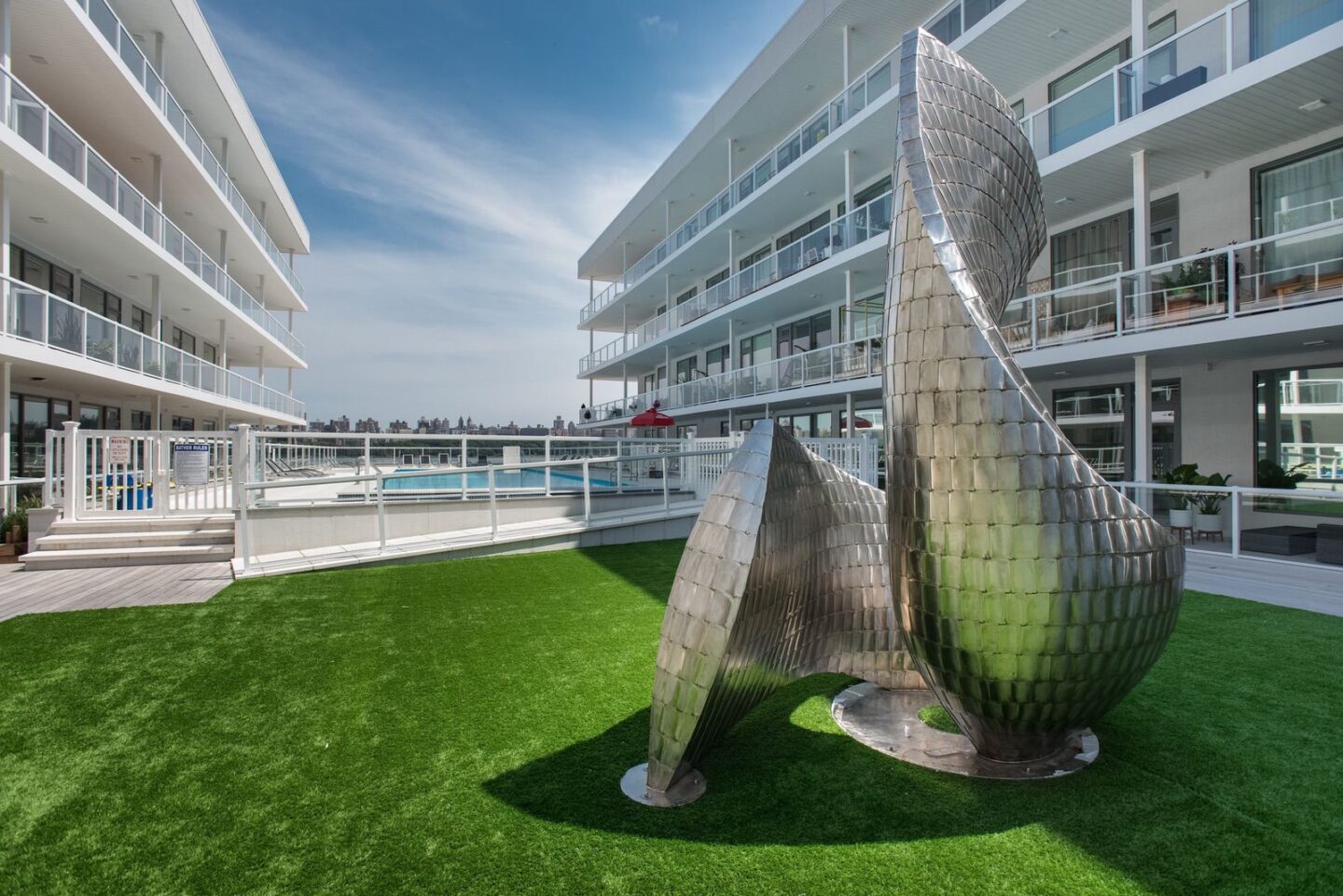 With a specialization in luxury residential real estate and new development, and over $500 million of real estate sold, MJ Group is Edgewater and Englewood Cliffs' number 1 real estate team. They service Bergen County, and Hudson County, and are also licensed in NYC, serving Manhattan and Brooklyn. MJ Group works with new construction condominiums, new residential constructions, and commercial real estate. They also frequently organize all forms of real estate transactions, from rental properties to new development sales and everything in between, for buyers, sellers, and investors.
Maggie and Jia's impressive range of expertise, along with being fluent in English, Mandarin and Cantonese, enables them to offer valuable support to both local and international clients. Maggie and Jia leveraged their experience and knowledge when representing Glass House to ensure they connected with buyers who were in the market for a property of such caliber. They also embraced a range of opportunities to promote the property, such as Glass House's invitation to join the International Luxury Property Trade Show in Shanghai in 2016.
Regardless of the scope of the project, Maggie and Jia focus on delivering a level of unparalleled services to clients. Maggie and Jia's commitment to their clients is demonstrated through their ability to provide a full-service experience. They assist by working with developers of new construction to design floorplans, choose materials, conduct market research, and create marketing plans to enable clients to achieve their buying, selling, renting, and investing real estate goals. MJ Group also supports clients with designing new residential architecture, combining units, and investment properties.
With over 25 years of real estate experience, Maggie is familiar with the opportunities and challenges of representing premier properties, such as Glass House, in a fast-paced market. She previously worked as a Vice President for a top real estate firm in Shenzhen, China, before migrating to the United States in the 1990s.
Meanwhile, Jia's path to specializing in luxury residential real estate encompasses graduating from Rutgers before continuing her education at NYU. Currently studying interior design, Jia's desire to continually expand her knowledge base demonstrates her commitment to helping clients achieve their real estate goals.
In addition to the success of closing Glass House and being exclusive listing agents for numerous properties, the team behind MJ Group have received local and national recognition for their tireless work and ultimate professionalism with multiple Circle of Excellence Award from NJAR®, including numerous Platinum awards for Excellence in Sales (2015, 2016, 2018-2022), Million Dollar Sales Club, and Distinguished Sales Club Lifetime Membership.
As members of the Prominent Properties Sotheby's International Realty team, MJ Group's dedication to facilitating real estate transactions for their clients is highlighted through receiving the Prominent Properties Sotheby's International Realty Top Team Award five years in a row from 2018-2022, Prominent Properties Sotheby's International Realty Top Team of Volume and Units six years in a row from 2017-2022, and many more.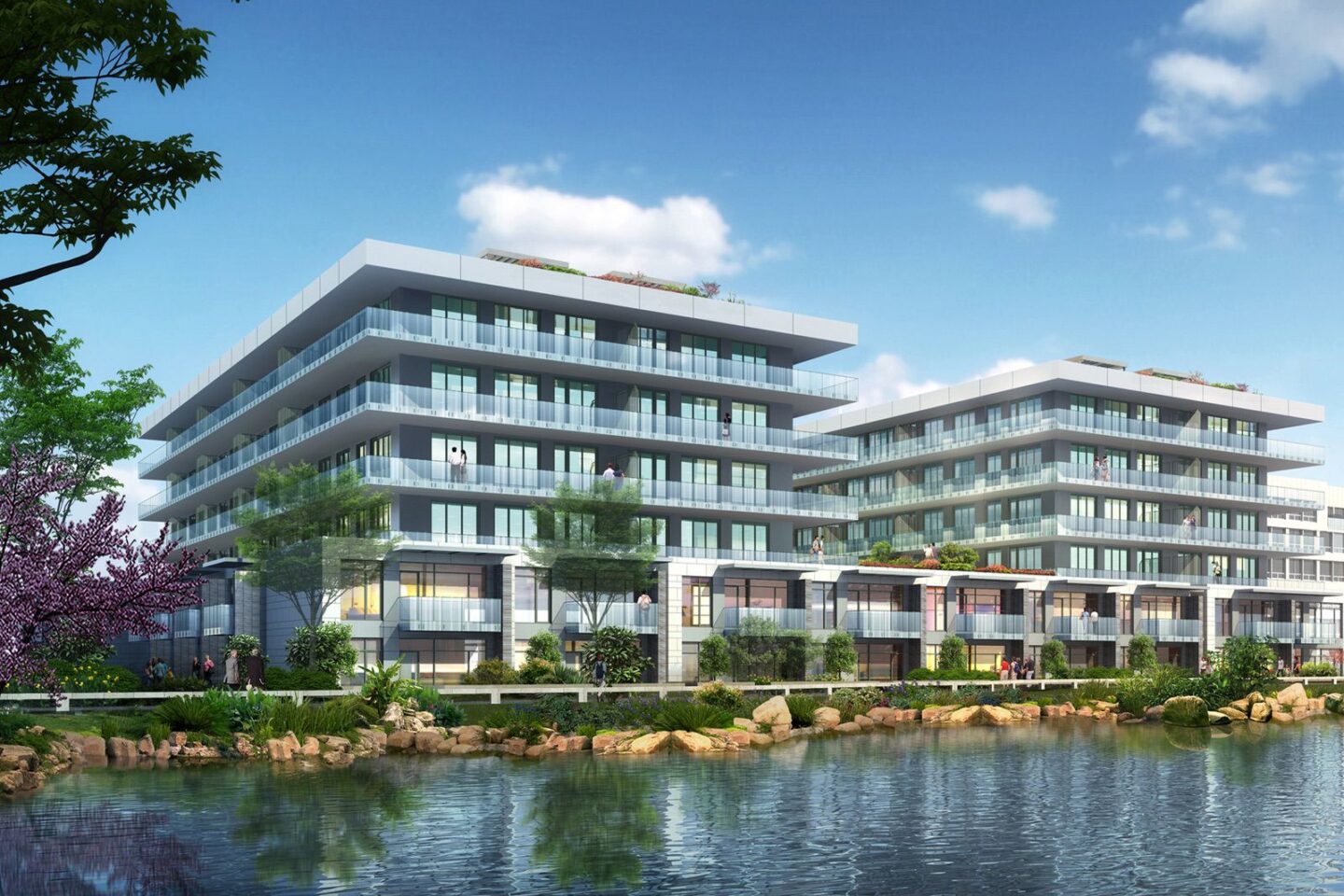 The accomplishment of closing the final residences at Glass House further highlights MJ Group's ability to succeed in the fast-paced New Jersey Gold Coast real estate market. They currently continue to represent resales at both Glass House and The Pearl.
Providing a comprehensive suite of real estate services that are as elevated as their clients' standards, MJ Group is passionate about exceeding clients' expectations and achieving unrivaled real estate success.
For more information about MJ Group and how they may assist you with your real estate goals, please visit their website or contact Jia Yan at 201.238.7987 or [email protected]state.com.