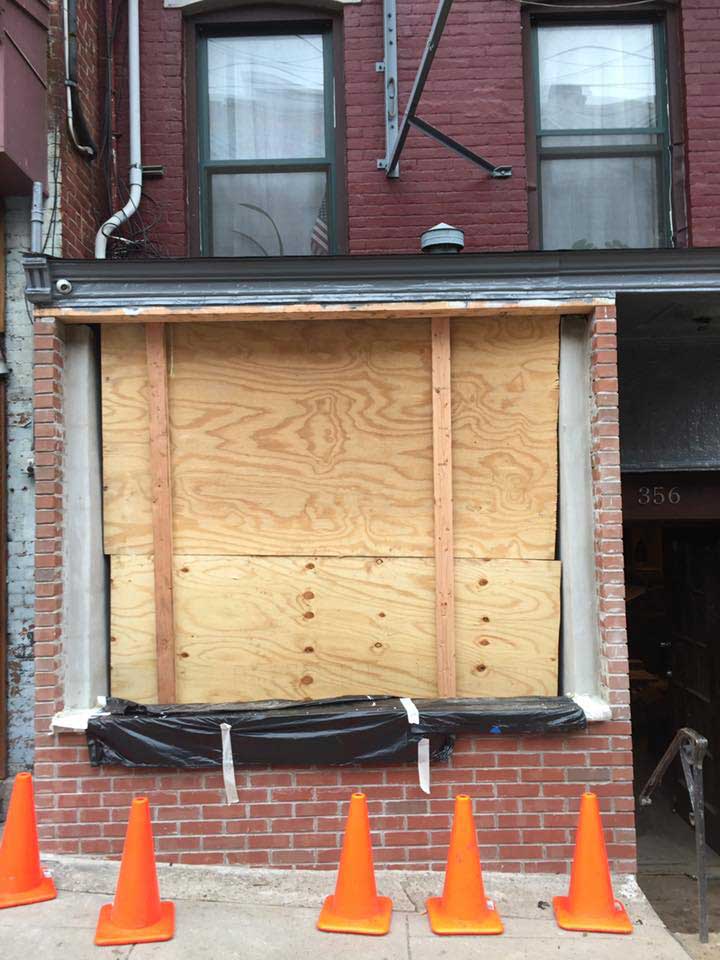 A new virtual eatery designed for just pick-up and delivery orders will soon be coming to 356 Varick Street, and a Jersey boy that started a restaurant advisory company is at the helm of the new project.
The endeavor, dubbed Ghost Truck Kitchen, is courtesy of local resident Andrew Martino. He has run Martino Hospitality Services for the last few years and is hard at work renovating the former home of Me Casa into a unique new business.
"We had one simple mission when we started Ghost Truck Kitchen: to make takeout better," says Martino. "That means higher quality ingredients, more creative options, using eco-friendly packaging, and embracing order ahead technology."
Food trucks that don't technically exist (hence the restaurant's name) will be the inspiration behind the menus, which are quite extensive and detailed on their newly launched website. Culinary varieties of the "trucks" include obviously named options like Underground Sandwich to Meat Candy's brisket, pulled pork, and wing items.
Other menus include garlic-based dishes under the heading The Stinky Bulb, Bun and Bowl bao options, a Salad Gold truck, and the deviously named Just The Dip. Two menus of side dishes and vegan options round out the extensive choices at the restaurant, where customers will be able to order items up to 24 hours in advance.
The ordering itself will take place online or on a touchscreen that's soon to be installed at the Varick Street property. Currently under a renovation that can be followed on their Facebook page, Ghost Truck Kitchen's space won't include any tables, as it is a purely take-out and delivery option.
Martino tells Jersey Digs that Ghost Truck Kitchen will be available for catering events and will utilize a creative loyalty program for regular customers, in addition to giving away a free treat with every pick-up order. He hopes to have the business up and running by the end of 2018.