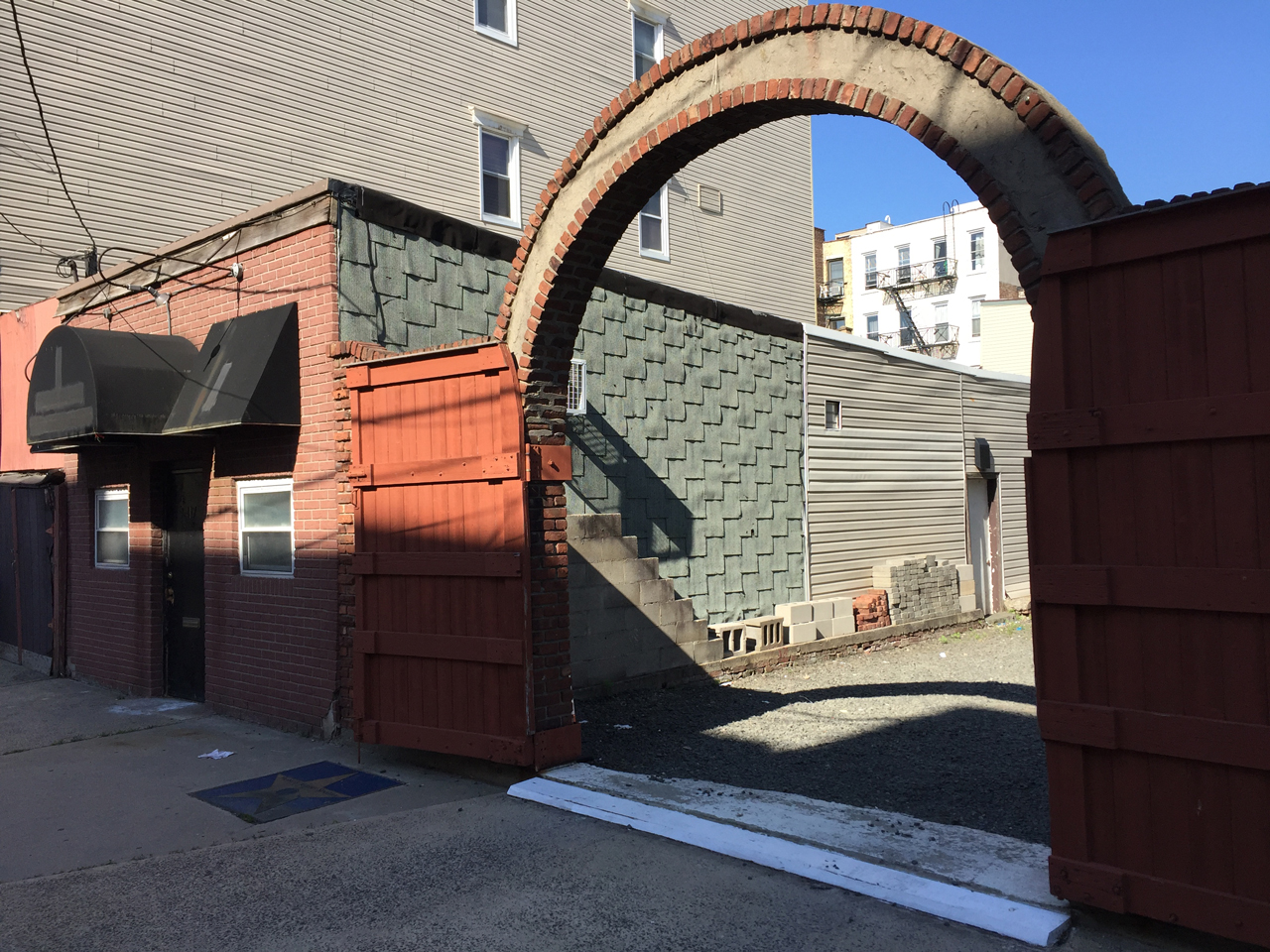 A Monroe Street property that played home to a music legend and later became a museum could be redeveloped into condominiums under a new proposal, which will head before Hoboken's planning board next week.
The man who became internationally famous as Ol' Blue Eyes was born in Hoboken as Francis Albert Sinatra on December 12, 1915. His mother, Dolly, gave birth to Frank in a four-story apartment building at 415 Monroe Street, but the structure suffered a sad end in 1967 when a fire broke out that later forced the city to condemn it.
After the original building was demolished, one-time Hoboken Police Officer Frank Palmisano purchased the property from the city. It went through several incarnations over the years; at one point, there was a Sinatra gallery in a one-story building that still stands at the property dubbed "From Here to Eternity: The Museum." A bronze star was placed on the sidewalk in 1996 trumpeting Frank's birthplace, but it has become somewhat scuffed in recent years.
The currently vacant 415 Monroe Street was listed for sale in late 2015 and was later purchased by a company appropriately named Chairman of the Board Corporation. Ownership of the land can be traced to Red Bridge Homes, who describes itself as a boutique home builder and has worked with Hoboken-based Minervini Vandermark to draw up plans for the property's next life.
The new proposal calls for the demolition of the existing former museum building and gravel parking lot to make way for a new five-story residential building with seven condominiums and six ground floor parking spaces. The spaces break down as six three-bedroom units and one four-bedroom unit, with five units sporting rear-facing balconies and one including a 1,000-square-foot private yard.
The elevator building also features an additional 1,000 square feet of yard space in the rear, plus a 700-square-foot common roof deck. Other features of the development include a bicycle storage area, extensive green roof coverage of over 1,400 square feet, and an underground detention tank system, which will store all stormwater the roof of the building takes on during rainfall via a system of drains.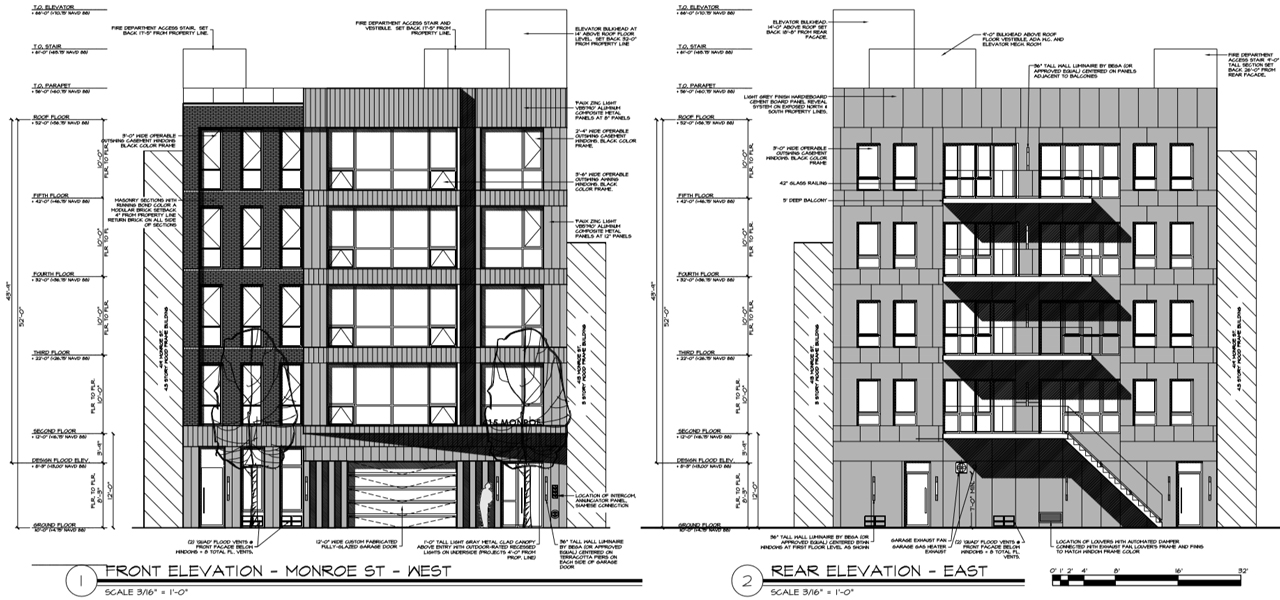 415 Monroe's rebirth will aesthetically feature large long windows with a bay-like quality in the center, plus a masonry and faux-zinc, light-aluminum, composite combination on the exterior. As for Sinatra's star plaque on the sidewalk, the latest plan will keep it visible to those walking by but relocate it slightly south on the property, as the current location is where the driveway of the new development would be. No details have emerged as to whether it will be refurbished as part of the deal.
The development is seeking relatively minor variances for lot coverage (60% permitted where 61.9% proposed), height (40' versus 43'9" proposed), and façade materials (75% masonry v. 25.7% proposed) and will head before the city's planning board during their subdivision and site plan committee meeting on June 20.