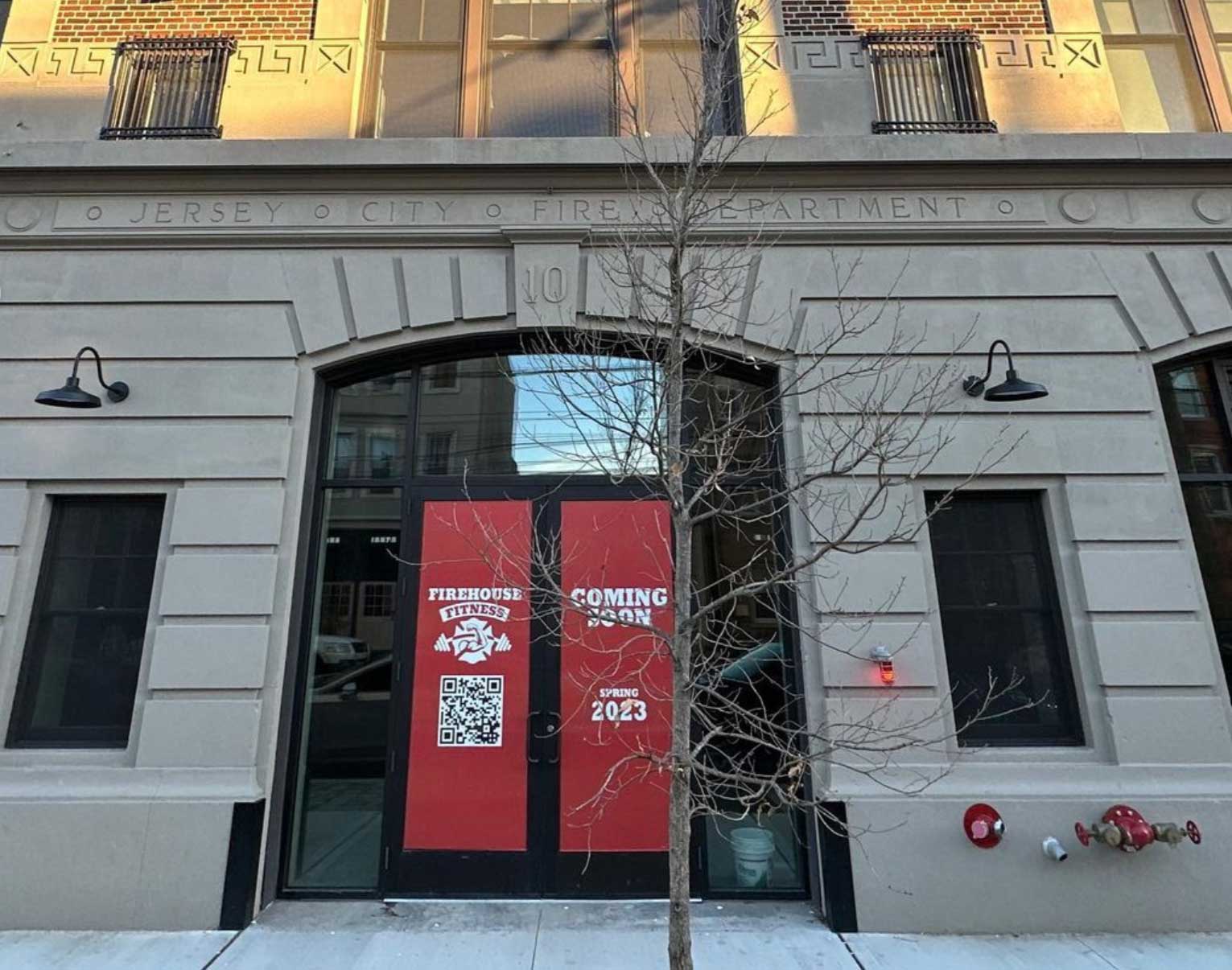 A new gym facility dubbed Firehouse Fitness is in the works inside the ground floor of a Jersey City Heights property that was recently expanded and preserved.
The fitness company is appropriately named, as it will be taking up residence inside a revitalized former fire station at 520 Palisade Avenue. The historic building was revamped after a lengthy debate that revolved around the preservation of the structure, which was originally built in 1917.
Firehouse Fitness is co-owned by Martin Kahn, who formerly served as the Chief of Police for the Fairview Police Department. Kahn's LinkedIn profile talks up the new gym as equipped with all top brand cardio and plate loaded pieces, but details have otherwise been sparse about the company.
The gym has nonetheless created an Instagram account at the handle @firehouse.fitjc and their website is currently offering a pre-construction sale. A special price of $59.99 is available versus a regular rate of $79.99, and the company is offering the membership month-to-month with no enrollment or cancellation fees.
Firehouse Fitness has not announced an exact opening date yet, but they are aiming to be up and running this spring. The company will join Heights Fitness further down on Central Avenue as workout facilities that have opened in the neighborhood in recent years.