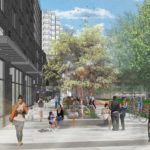 A developer has requested amendments to an old redevelopment plan that would allow a brewery to open inside their newly constructed building.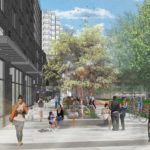 Details have emerged about a future car-free zone that's under construction on the city's west side, which will connect the Monroe Center to six new storefront spaces tucked under the Palisades.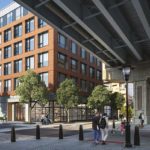 Bijou Properties, known for delivering industry-leading projects in Hoboken, is now looking west toward transit-oriented New Jersey towns.
The winners of New Jersey Future's annual Smart Growth Awards were announced and one of Hoboken's most anticipated resiliency projects was included with this year's recipients.