One of the most prominent retail corridors of Downtown Jersey City is slated to gain a new mixed-use project that has been green lit for a long-vacant property.
During their March 23 meeting, Jersey City's planning board approved an application to revitalize properties at 157 Newark Ave and 324 Barrow Street. The lots, situated in the Newark Avenue Redevelopment Plan, are home to what's known as the Fabco Shoes building plus an empty square-shaped lot that stretches south to Columbus Drive.
An Elmhurst, New York company called The Barrow Street LLC won approvals for the development, which is designed by Inglese Architecture and Engineering. The totality of the L-shaped structure is set to rise seven stories and just over 83 feet at the highest point, with the development slated to include stepbacks from Newark Avenue at the fifth, sixth, and seventh floors.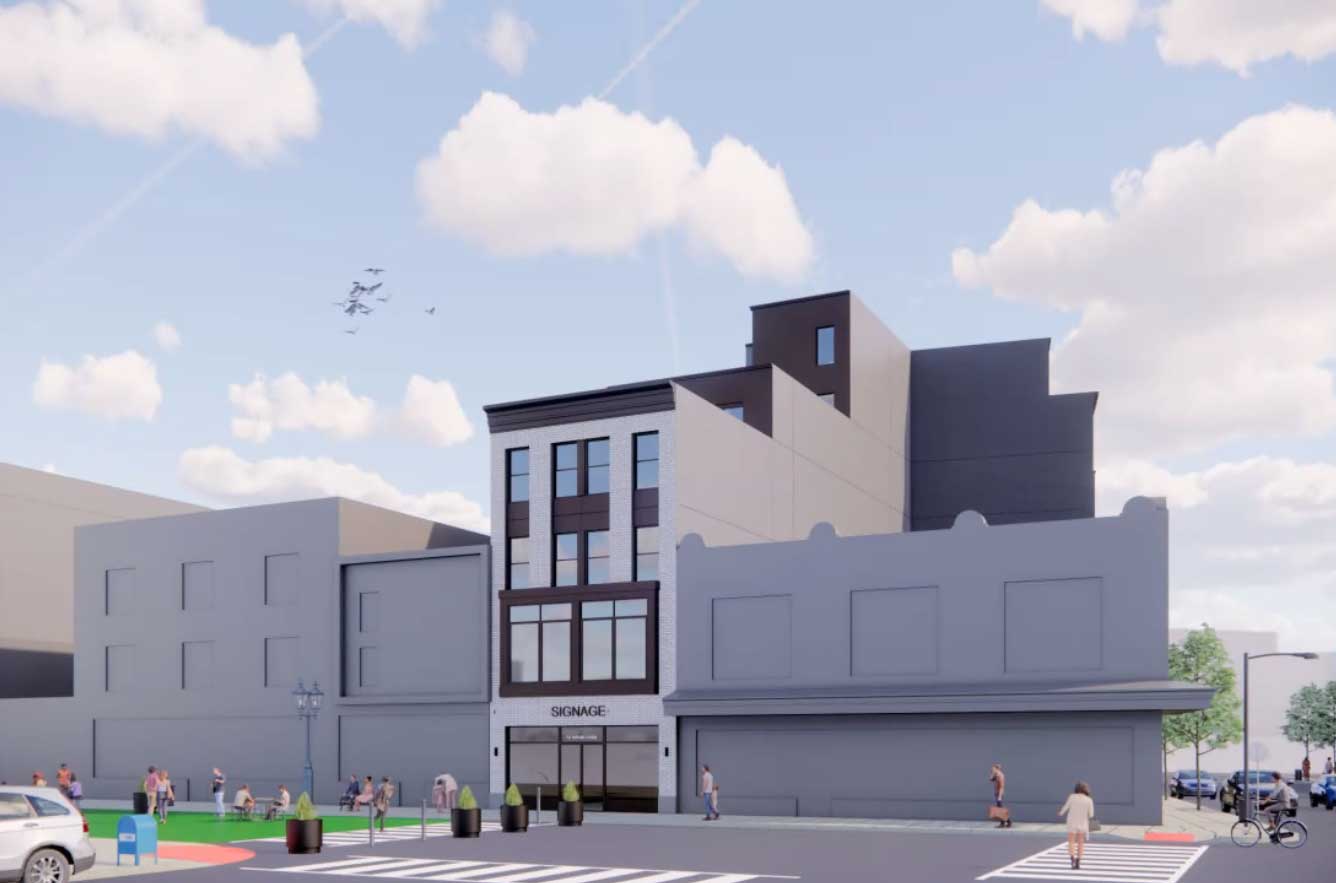 The 41 units at the future development break down as 19 studios, 21 one-bedrooms, and one two-bedroom residence. Several of the upper floor penthouse units will feature private outdoor spaces overlooking either Newark Avenue or Columbus Drive.
The ground floor storefront at the development is slated to span 4,377 square feet and sport entrances both along the Newark Avenue Pedestrian Plaza and Barrow Street. The development's design includes off-white brick veneer and metal panels along the exterior and bay windows on the Columbus Drive side.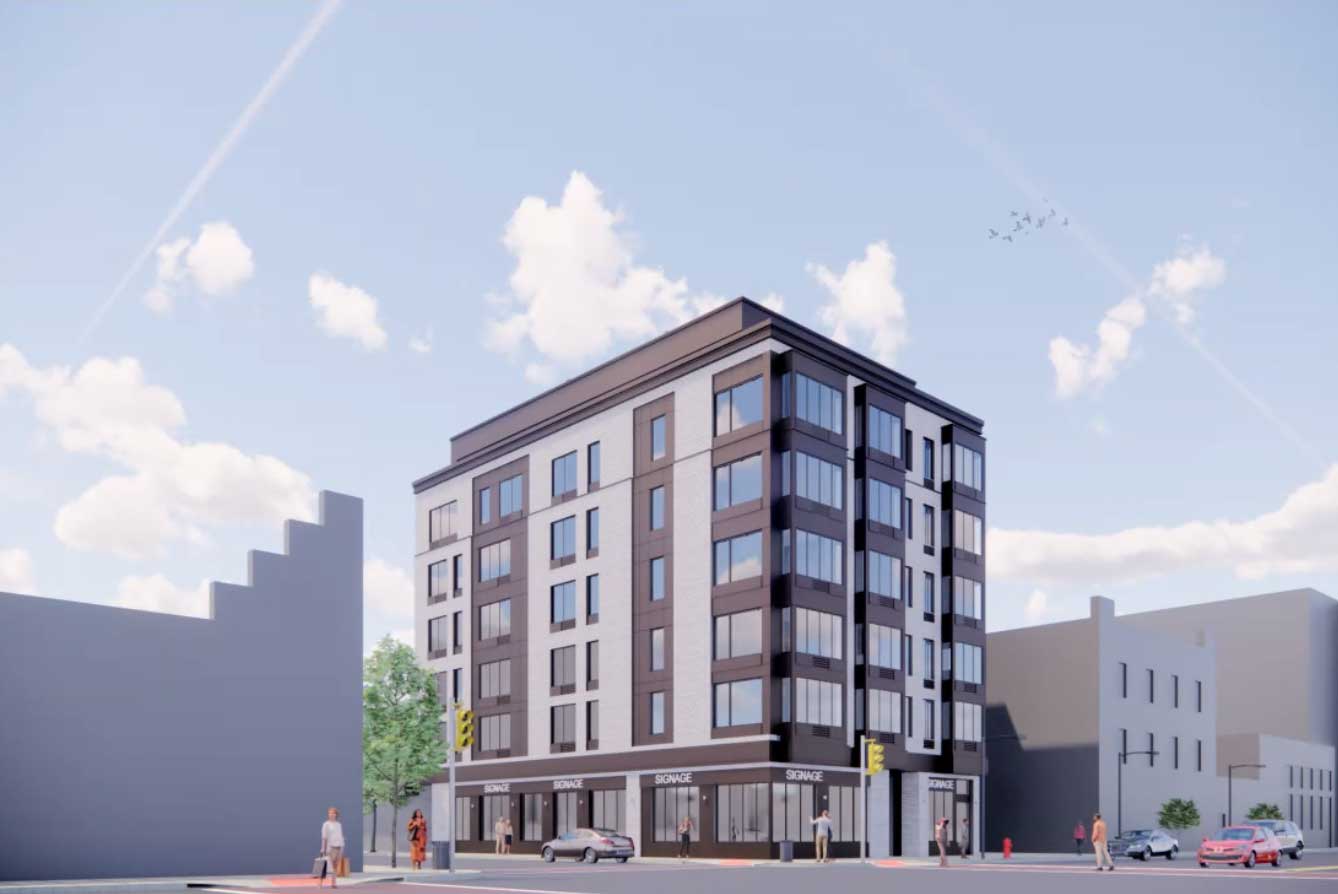 Due in part to the development's proximity to the Grove Street PATH station, no vehicle parking is included in the project. 24 spaces for bikes will be included at the site, which will see the existing building demolished to make room for the new digs.
A groundbreaking date for the development has not been announced. The project is the second notable plan to emerge in the neighborhood in recent months, as the Columbus & Barrow Residences gained approval across the street earlier this year.