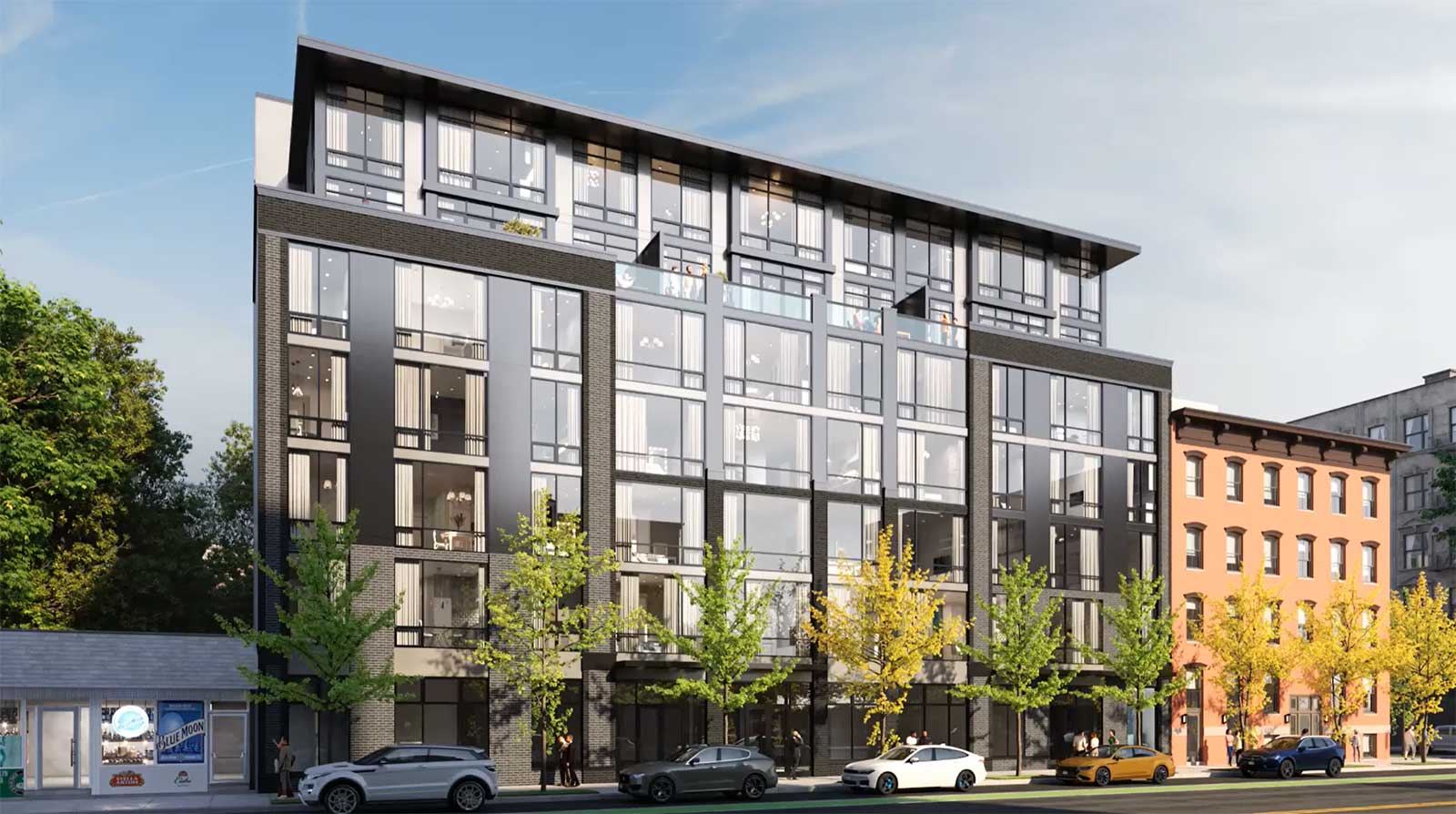 A prominent intersection in Downtown Jersey City could soon be home to a renovated building that adds townhomes, apartments, and a new storefront to the streetscape as plans to revitalize a vacant structure recently took a step forward.
During their November 14 meeting, Jersey City's Historic Preservation Commission voted unanimously to recommend a plan that would overhaul and expand the corner of Columbus Drive and Barrow Street. The building, formerly home to JC Studios and a Jiu-Jitsu academy, suffered a fire earlier this year and has remained dormant ever since.
The entity behind the property's revamp is named 143 Columbus Group JC, a corporation that can be traced to Grove Street-based Norkez Properties. The company has developed a few notable Jersey City projects in recent years that include Hilltop at Journal Square and 139-143 Brunswick Street.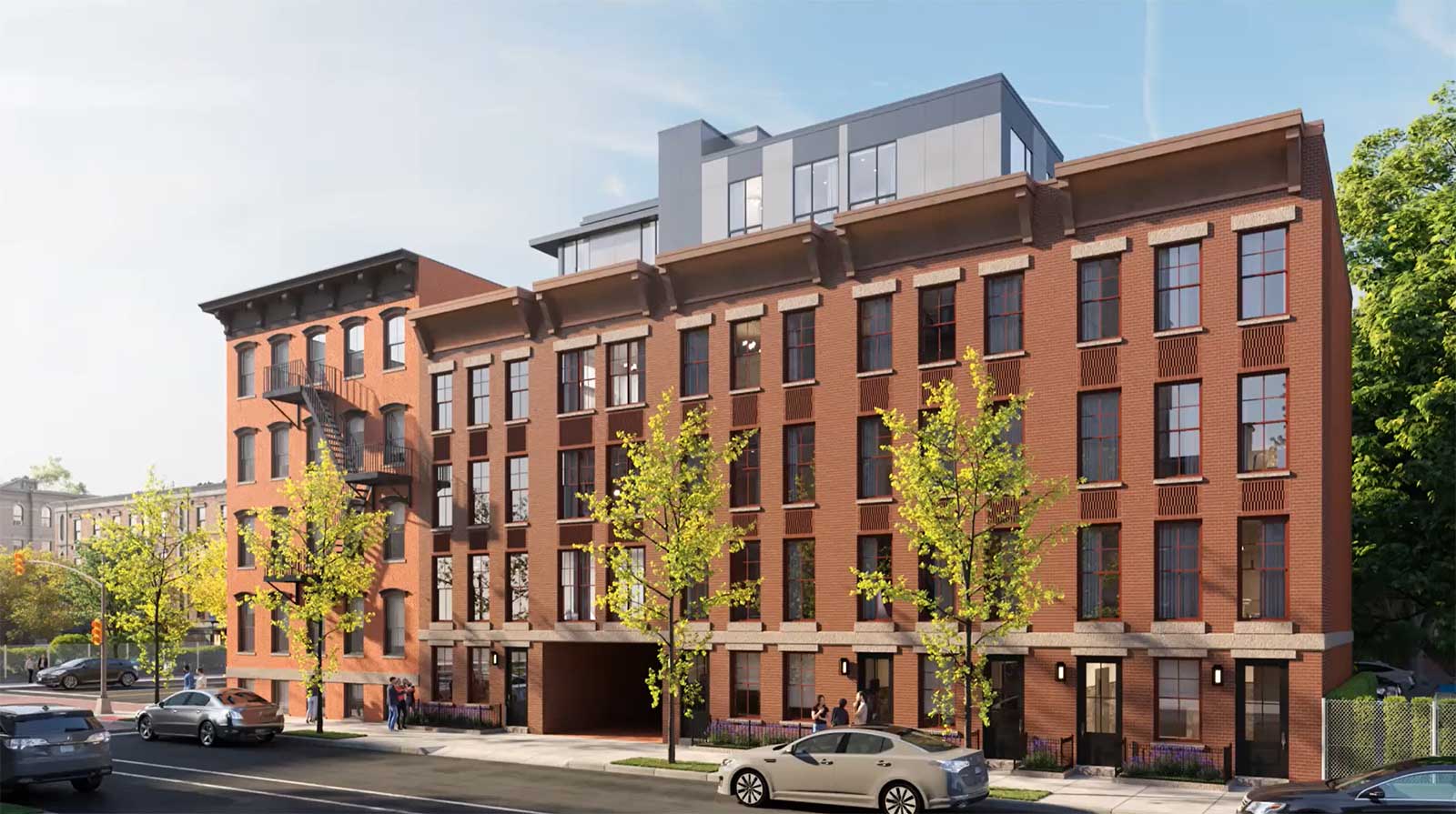 Dubbed the Columbus & Barrow Residences, the latest plan to overhaul the land has been drawn up by Bodnar Architectural Studio. It includes a total of 63 residences and expands the property to both the south and east into a neighboring surface parking lot that would be eliminated under the proposal.
The first component seeks to rehabilitate the existing building into three residential units plus a ground-floor commercial space that spans 1,819 square feet. The renovation process, according to documents submitted to the city, would include removing paint and cleaning the existing brick while also repairing the wood cornice that sits atop the five-story building.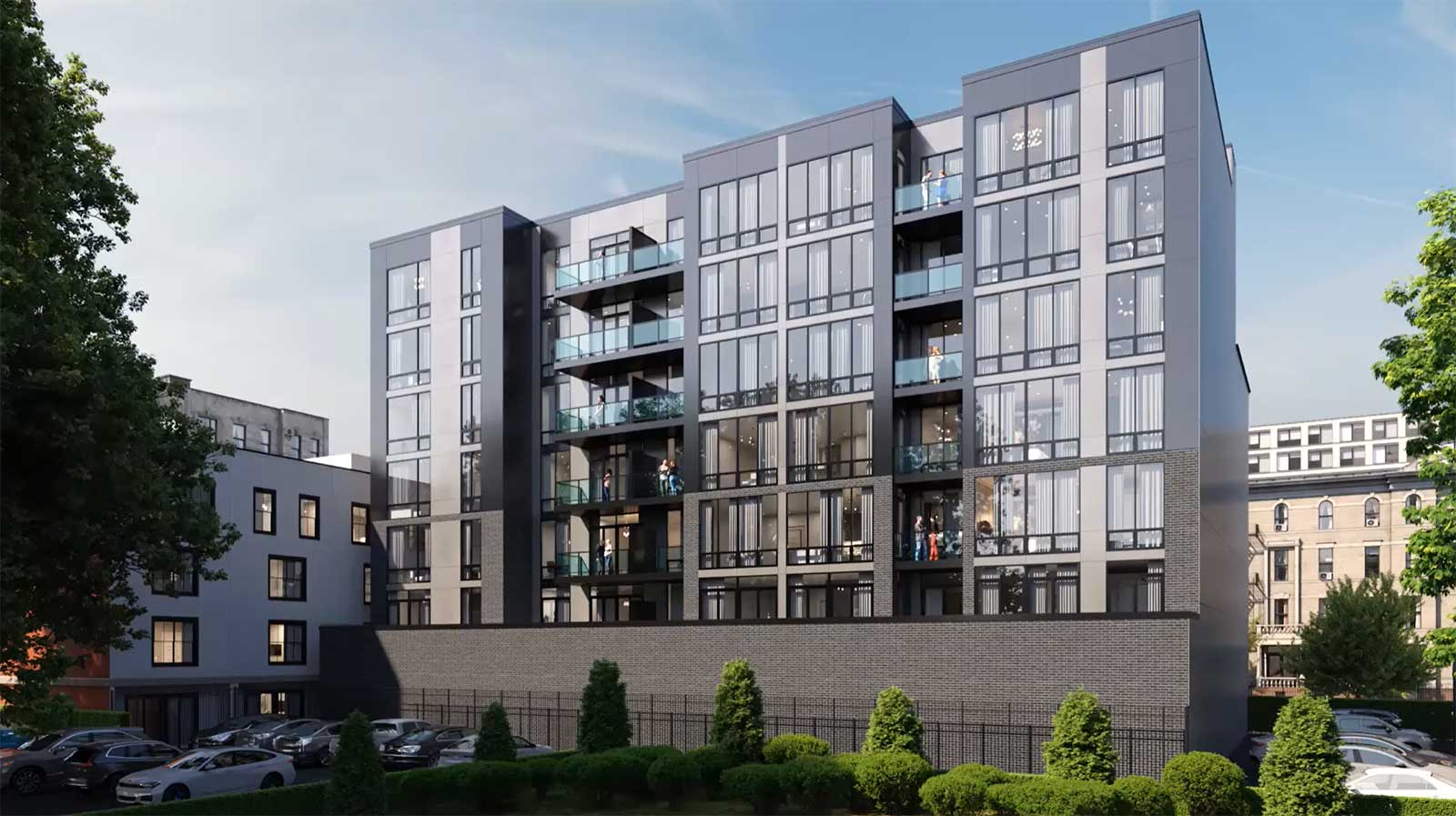 The tallest section of the proposed development would run along the Columbus Drive portion of the property, rising seven stories and including 50 residences along with 44 parking spaces to be accessed via Barrow Street. Gray brick alongside metal cladding would be used on this more modern portion, which includes a 3,570-square-foot retail space on the ground floor.
The last segment of the project would replace the existing parking lot on the Barrow Street side of the property with an additional ten units, including two new townhouses. This section seeks to blend in with the surrounding brownstones of the neighborhood by utilizing a red brick look along the exterior.
Many of the living spaces in the proposed Columbus & Barrow residences would feature private yards or rear balconies. There is one possible drawback of the proposal for local art fans, as a mural that faces the Columbus Drive side of the existing building would be eliminated by the property's overhaul.
Jersey City's planning board still needs to sign off on the proposal before construction can begin at the property, which is situated about a block from the Grove Street PATH station. A date as to when the board might hear the development's application and potentially give the final green light has not yet been announced.