A new standard for upscale Newark living will be set later this month as Gomes Group is set to unveil an unparalleled luxury rental experience at Envy By Gomes, with a community building event to showcase their stunning property.
A free festival called EnvyNewark will kick off the Envy By Gomes' reveal on June 10 from 11 a.m. to 8 p.m. Live music from artists including Filipe Pavani, pop up shops, food trucks, freestyle soccer, a farmers' market, and more will highlight the festivities, which accepts online RSVPs for locals to reserve their space.
Gomes Group CEO Pedro Gomes, who grew up in the city's Ironbound section, says the event aims to not only to showcase the company's newest project but promote the community and change they are bringing to the neighborhood. The concept behind the Gomes brand focuses on not only immaculate living spaces but creating unique experiences, and the Envy By Gomes complex one-ups even their loftiest goals.
Situated at 58-84 Norfolk Street, the building's one-of-a-kind experiences will include playing host to Newark's first ever "mocktail" bar called Bar Envy. The effort, backed by Boisson, will feature tasty and creative non-alcoholic concoctions from trained mixologists alongside an upscale bar menu and a delectable selection of desserts.
The June 10 event will additionally see the soft opening of Envy Bar & Grille at the property, which will be open to both residents and the public. Guests will be offered a sneak peek at the new and exclusive food-forward restaurant's cuisine plus libations inside a cozy space that features an al fresco dining area.
Outside of the culinary destinations, Envy By Gomes brings a "wow factor" to Newark living with amenities that are unmatched by any other building in the city. The experience starts with the unrivaled Envy Co-Work, open to residents and the public for a fee, that includes a modern gym, private offices, lounges, and a luxurious terrace with New York City views.
The ideal workplaces are designed with the aesthetics to consider both work-from-home convenience and office productivity. Envy Co-Work will offer quarterly events with a variety of speakers and tech talks for members to enjoy, an effort that sets it apart from typical co-working spaces.
Other amenities at Envy By Gomes capture the glamour and ease of a luxe retreat and include an all-weather Zen Garden, movie screening room, and a club room with pool tables, shuffleboard, and more.
The living spaces themselves match the excellence of the amenities and a quick walk-through of Envy by Gomes showcases a difference you can feel. Residences at the property have been designed to the highest standards and feature floor-to-ceiling windows with kitchens sporting deep-veined quartz, modern avant-garde appliances, and distinguished cabinetry.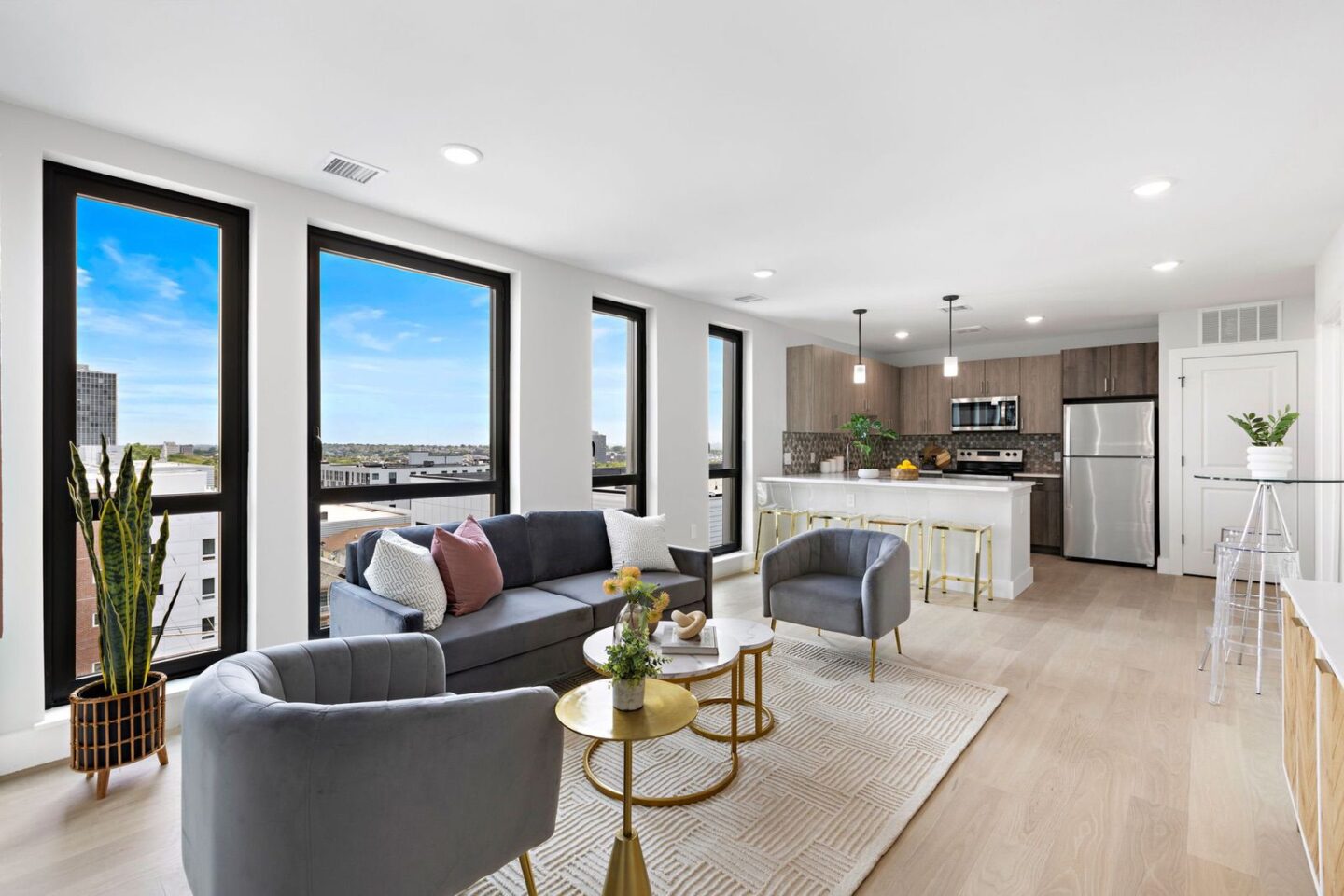 Rich finishes, exclusive amenities, and grand comfort are on full display at Envy By Gomes, which has been designed for a lifestyle worthy of envy. This is your elevated life in a convenient location near Rutgers Newark, New Jersey Institute of Technology, and Essex County College within a few blocks of several transit options and just a short walk from the greenery of Branch Brook Park.
Don't miss out on the fun on June 10th, RSVP now for the festival here.
Learn more about Envy By Gomes, which will begin leasing later this month.
A further look at the Envy By Gomes experience can be seen at the development's Instagram account at the handle @envybygomes.