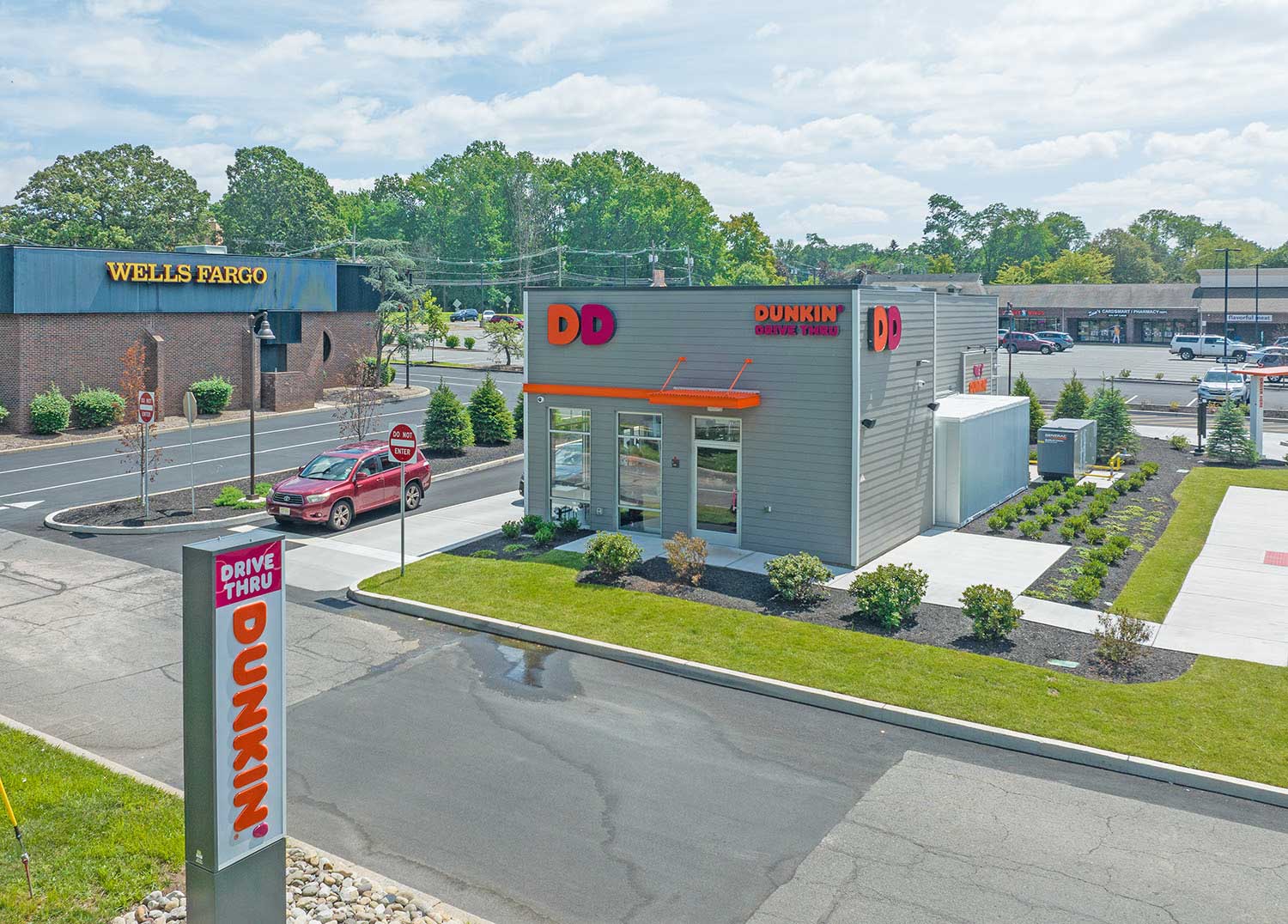 There's a new place to grab coffee and donuts in Central New Jersey, as Dunkin' opened at 1125 Inman Avenue (Inman Grove Shopping Center) in Edison. The Goldstein Group President Chuck Lanyard recently announced the news of the opening.
Dunkin leased a 1,695 square foot pad site building in a deal brokered by Lew Finkelstein, Executive Vice President, CJ Huter, Vice President, Roy Paret, Sales Associate and Chris Conway who represented both the landlord Oak Grove Associates and the tenant.
"This new Dunkin site is a relocation from an existing site in the market", said Lanyard. "The franchisee, which owns multiple Dunkin locations, saw the opportunity to reposition the store in the market while also providing them with a new free-standing drive thru location in a supermarket anchored shopping center."
Edison's Inman Grove Shopping Center is also home to retail tenants such as Stop & Shop, Taco Bell, and Kumon,  and UPS.
Popular coffee and baked goods chain Dunkin' was founded in Quincy, Massachusetts in 1950 and now has more than 13,200 restaurants in nearly 40 global markets.
The Goldstein Group is a full-service commercial real estate brokerage firm based in New Jersey. They specialize in owner representation, retailer representation, investment sales and management services.