Not so long ago the global financial crisis hit Jersey City hard. The mid-2000's brought a development boom much like the one we're seeing today. At the peak of the boom, roughly 5,000 new condo units came to market. Each new building competed to out-price the others and prices soared.
In 2008, the markets finally realized their unsustainable excesses. Real estate lending dried up overnight, catching developers off guard and leaving their projects exposed to the extreme market conditions.
Some developers turned to fire sale auctions to move their inventory. Others cut prices, hoping to generate enough sales to ride out the storm.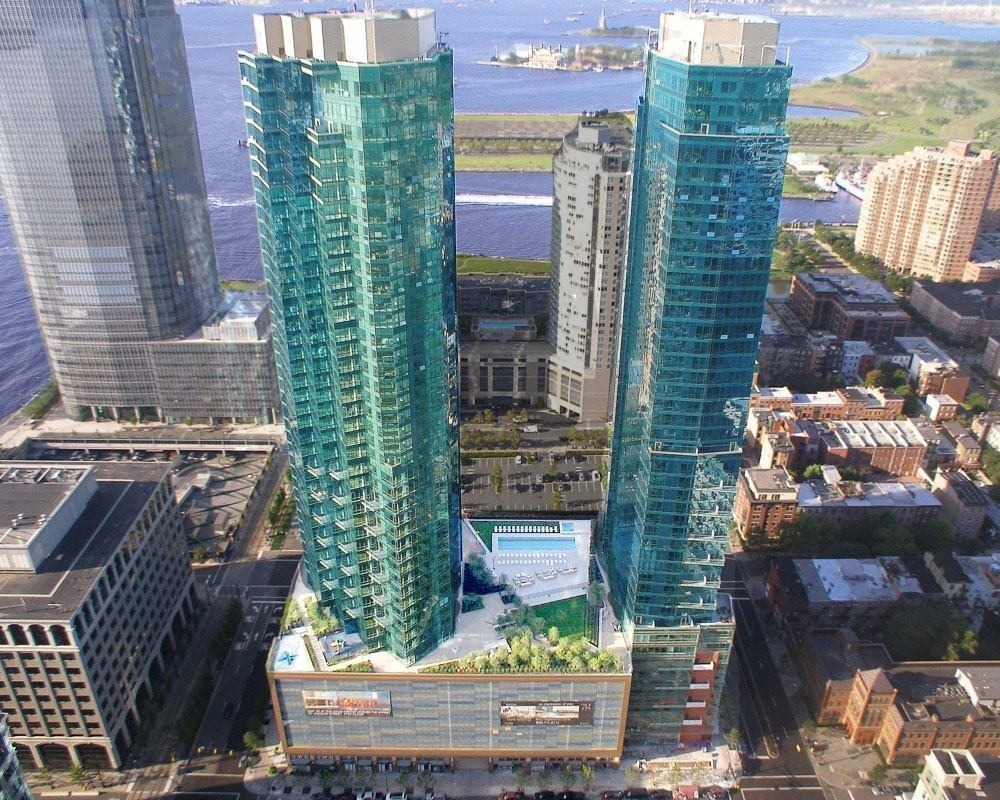 One of these buildings is 77 Hudson which was under construction at the time. When finished, in 2009, the developer, K Hovanian, was in the difficult position of trying to sell 420 luxury condo units when no one was buying. Units moved slowly, even after drastic price cuts. In the end, it took 6 years to sell the building out. They just sold the last sponsor at the end of 2015. Granted it was a penthouse unit asking $2.799 million.
To many onlookers, it appears Jersey City is experiencing a similar boom today. Could history repeat itself? Well, as they say, this time is different.
It actually is different this time though. Instead of 'innovative' financing driving prices up, it's a lack of supply. Of the 7,000 units currently under construction, over 90% are rentals.
What does this mean for the luxury resale market?
Last week, we sat down with Chris Amberg and Scott Waldman, two premier agents at Weichert Exchange Place, to get an inside look at the luxury resale market. Amberg and Waldman work with luxury waterfront properties along the Gold Coast, specializing mainly in Jersey City. They were also the exclusive listing agents for K. Hovanian at 77 Hudson from 2009-2015. And now they are the listing agents for the majority of re-sales in the building. All this makes them well versed in the luxury market segment.
Jersey Digs has featured a few of their listings in the past. One was Penthouse H at Sugar House Lofts, the corner unit has incredible views of both Manhattan and NY Harbor and a pretty spectacular fireplace. When the listing originally popped up, I commented that the price seemed a bit high based on comparable sales in the building. Well, Amberg wanted to update us that the unit went into contract in under 30 days and ended up selling for $2.16 million, just under the asking price of $2.2 million, indicating prices are on the rise.
Another unit we featured, 3404/5 at 77 Hudson, is currently under contract and although he can't release the contract price, he again said they got very close to asking in under 30 days.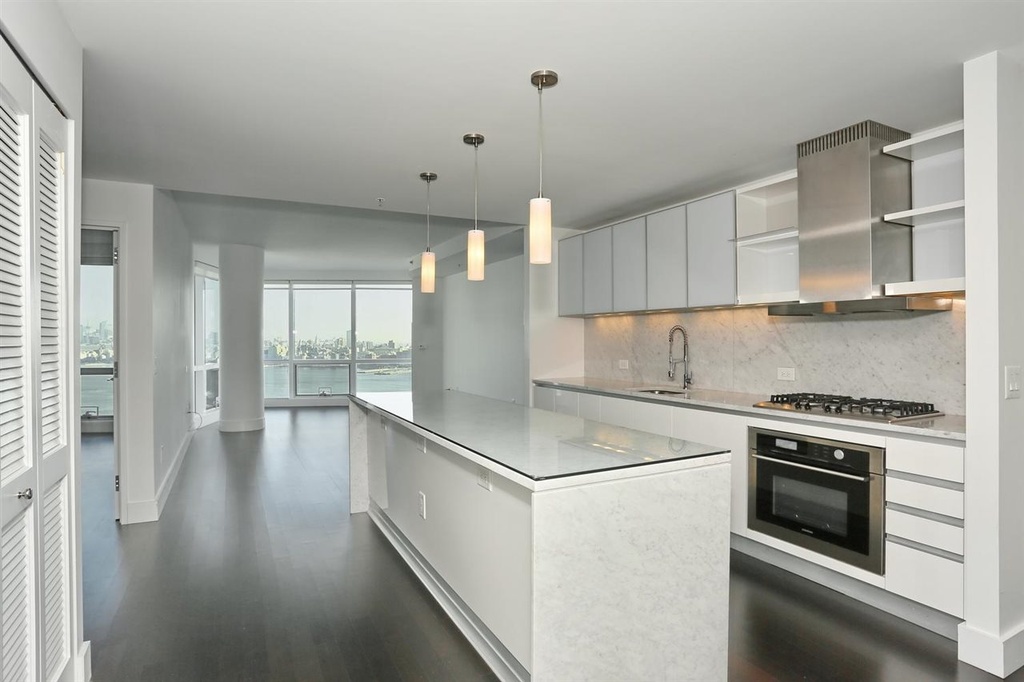 And if that's not enough, just last week we reported that a recent sale at Crystal Point set a price per square foot record for Jersey City.
It appears the luxury market it back.
Values in 77 Hudson have recovered quickly, with appreciation far outpacing the market average. Take this unit for example, originally selling in 2011 for $679k. It most recently traded hands, in December 2015, for $1.027 million. An appreciation of 51% over a 4 year period.
So why have these premier buildings recovered so well? Based on his experience with 77 Hudson, Waldman offered a few possibilities. First, the units have high-end finishes, featuring DaDA Italian cabinetry and imported European marble, not to mention significant construction upgrades. Second would clearly be location. But aside from quality and location, there's another major factor driving prices up: international buyers.
Waldman estimates roughly 30% of the units in 77 Hudson are owned by foreign buyers. The international interest is so significant that Amberg and Waldman have all their listings translated into Mandarin and other languages to market them heavily abroad. Waldman even travels to China regularly to meet with and educate potential buyers on the Jersey City market.
Chinese buyers see US real estate as a safe place to park their money. It's no secret that Manhattan, Miami and Los Angeles real estate prices have been driven up by Chinese money. Jersey City is feeling the influence too. After the Chinese market panic this past August, Amberg was a bit worried that Chinese demand would drop off. Instead he saw the opposite, interest from Chinese buyers increased as a result of trying to move cash out of China. If the last two months are any indicator of the health of the Chinese economy, it's likely the money will continue flowing into Jersey City.
As it stands, 77 Hudson is a hot commodity. But what happens when 99 Hudson releases 700+ brand new, and likely nicer, units right next door? Amberg and Waldman have a few theories. For starters, many of their clients have contacted them wanting first dibs on the new units, some want to add an additional unit to their portfolio and others want to trade up.
That's great for 99 Hudson sales, but what happens to values in 77 Hudson? Amberg said many agents are using scare tactics to motivate current owners to sell. However, he doesn't see 99 Hudson as a grave threat, saying, "It depends on the timeline, if they plan on selling sometime in the next three years, then it's better to sell now. But if they're planning to stay long term, they'll do just fine."
Additionally, once the new 99 Hudson inventory is absorbed, it's likely going to create an exclusive few block enclave of premium condos with values ultimately benchmarked against each other.
Following a few year hiatus, the Jersey City market is back in full force. With supply fairly constrained and increased interest in Jersey City, this time around may actually be different. Waldman and Amberg are highly optimistic: barring another major economic disaster, they see values continuing to rise. And even though it sounds a bit too salesy for him, he's one of the more genuine agents we've met, Amberg honestly believes, "now is the time to buy."