Home
Tags
Patrick southern
Situated in Downtown Jersey City, 87 Bright Street is a ground-up renovation offering residents the opportunity to secure a modern and stylish home in a coveted location.
This immaculately restored building offers five, environmentally sustainable townhouses with deeded parking and private outdoor spaces in Union City.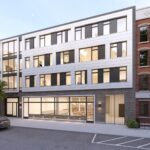 Downtown Jersey City's newest luxury condominium building, The Oasis, will come to market this summer.
A record-breaking transaction was recently achieved by Patrick Southern and Diana Sutherlin in Jersey City with the sale of a two-family brownstone.
386 5th Street offers brand new construction on an elegant scale in the heart of the Village neighborhood, Jersey City.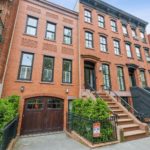 This spectacular two-family brownstone in Jersey City comes complete with an attached garage and swimming pool.
Now available for move in, 515 Jefferson Street is a boutique condominium with seven breathtaking residences.
Not so long ago the global financial crisis hit Jersey City hard. The mid-2000's brought a development boom much like the one we're seeing...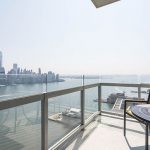 Up and up they go! Liberty Realty agent Patrick Southern just closed a deal at Crystal Point that set a new record price per...