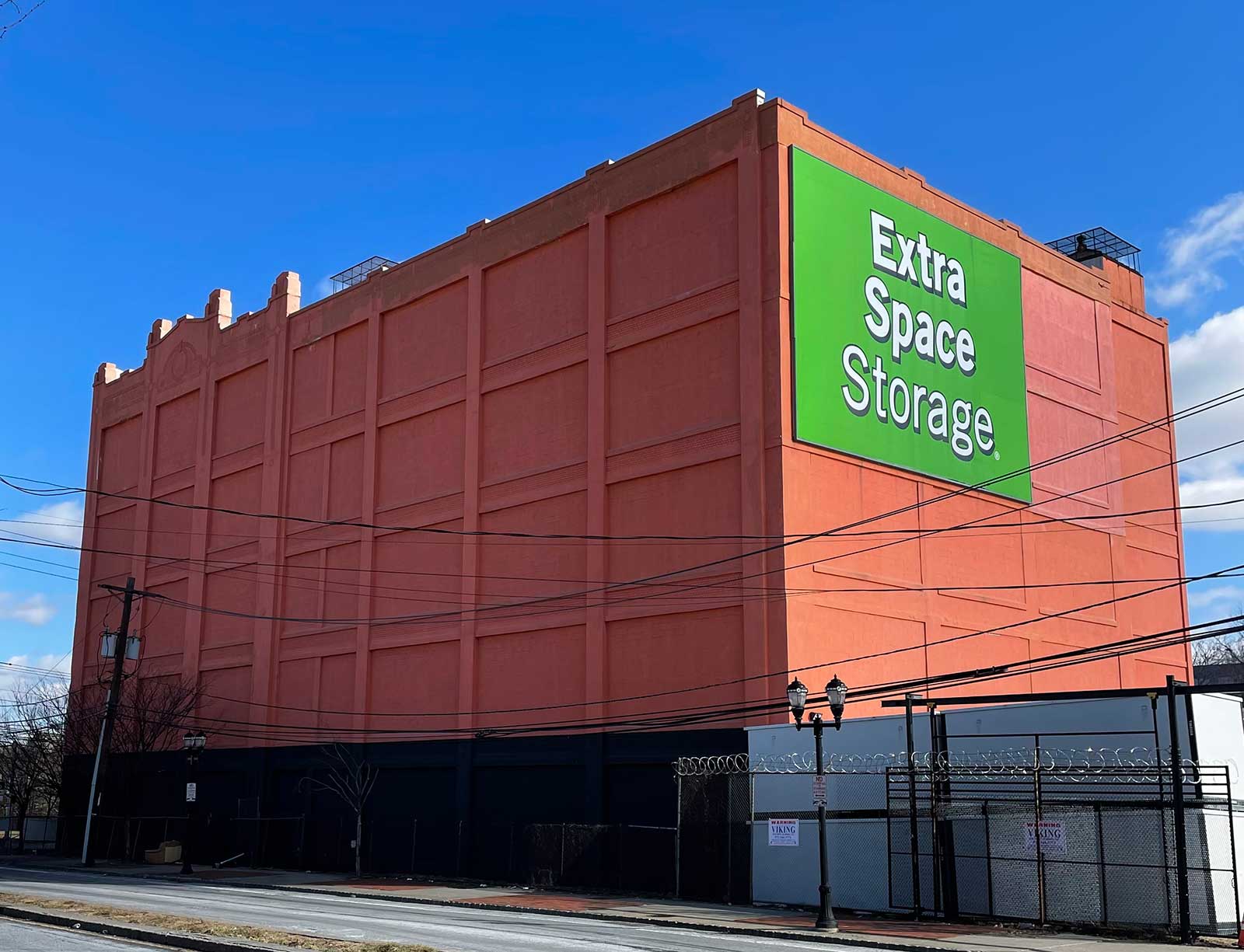 Last month, Robert Bruce, 64, from Red Bank, was found dead in a self-storage unit where he was living. His death was a casualty of the pandemic, which has created dire housing instability, pushing many to extreme measures for shelter.
Around the time of Bruce's death was a swell in proposals for constructing self-storage facilities. Montville, Montclair, East Orange, South Orange, Newark, Jersey City, and West Orange all saw one, sometimes two, in the past year alone. These types of facilities used to be located along highways or in industrial zones. The new ones are inching ever closer to residential areas, even coveted lakefront property, leaving many wary about this sudden demand.

Five years ago, Morristown residents vehemently protested a facility near their downtown area. "The public objection to that project was a statement about the value of their community," said Phil Abramson, CEO of Topology, the firm hired as the township planner. "Is there no better use here other than a place for people to keep there stuff? That was the tone."
In 1984, there were about 6,600 self-storage buildings in the nation. Now, there are 55,000. Some people blame consumerism for the explosion, claiming that Americans buy more junk than we need. Others venture that real-estate developers could be to blame as they aren't building apartments with enough living space. All told, experts estimate that residents need about 5.7 square feet of self-storage space, while the market in West Orange, where a CubeSmart facility is proposed, offers 2.4 square feet, according to Carol Shipley, an industry expert, who testified for CubeSmart before the township's zoning board in April.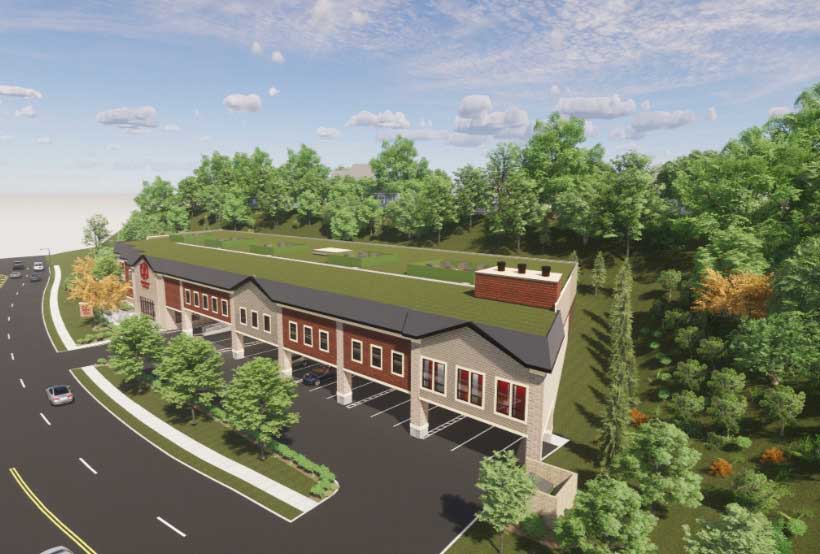 Industry insiders aren't keeping any secrets about the relationship between hard economic times and the self-storage industry. Investors brag that self-storage is "recession-resistant." Scott Meyers, founder of Kingdom Storage, admits that his company is influenced by the "transition and trauma business." We saw it with our own eyes at the end of 2020, when experts saw the sharpest increase in poverty in over 50 years due to the pandemic. Then came a flurry of proposals. Ultimately, the dilemma is this: Are self-storage companies providing a crucial service to people in tough times, like selling umbrellas in a rainstorm? Or are they profiting off of poverty?
It is unknown how many of the nation's 600,000 homeless have ever lived in a self-storage unit. Last year, Sparefoot, a blog about the self-storage industry, surveyed 41 shelters to confirm that it "isn't unheard of." We could have guessed that merely by counting the corpses that have been found in places like the Simply Self-Storage in Lafayette, Indiana. 
A number of those deaths occurred while narcotics were being manufactured inside self-storage units. A Nashville man, who was running a meth lab inside a CubeSmart, died when it caught on fire, a widely known hazard of the production process. Five years ago, a Public Storage, which also plans to build a facility in West Orange, was found to house a synthetic heroin lab. 
"It's very common," said Joseph Mazzuca, CEO of the Meth Lab Cleanup Company, who said he would find drug labs at storage units once a month when the epidemic was at its worst.
It has happened at facilities nationwide: Rancho Cordova, California. Bonne Terre, Missouri. Rowley, Massachusetts. South Bend, Indiana. Closer to home, meth labs were uncovered inside units in Rahway and Freehold, New Jersey. The reason, Mazzuca explained, is that law enforcement can repossess a home where drugs are being cooked up. "They don't want to worry about losing their house when they get caught so they go to a hotel room or rent a storage unit," he said.
Understaffed facilities, usually operated by one employee per shift, also contribute to illegal activity that slips by on human error alone while bleeding-heart employees turn a blind eye to the homeless that seek refuge in units. Mazzuca said security comes down to how well a facility is managed. "Every site's different," Mazzuca said. "Some do good business, some don't."
Security was a sore spot during the CubeSmart proposal because the facility remains open, but unattended, for four hours each night. The staff can only monitor what took place during that time period by reviewing security camera footage in the morning.
"They may not know everything that a person puts into that unit, " Shipley said, "but they are very aware of what goes on at their property."
As the self-storage industry moves closer to population centers, communities are pushing back. Last year, Newark's board of adjustment struck down a proposal to build a storage facility on Irvington Avenue. Lawmakers are limiting or banning outright the construction of new ones. Critics point to the design of these facilities — with windowless facades painted in jarringly bright colors — as a reflection of their indifference to the surrounding community. Are self-storage facilities like dollar stores — both offer a cheap product to people facing hardship, but at what cost to the community at large?
Perhaps it is unfair to paint the entire industry with a broad brush. In fact, Shipley "guaranteed" that the new CubeSmart would be a "positive influence in the community." It will also fill an oddly shaped lot that has long been vacant. In South Orange, a proposed Extra Storage facility will project movies on the side of its facade, which borders a park, and will finance improvements in the neighborhood. Still, Abramson said the industry could do even better by "bending its model" and integrating into mixed-use spaces, instead of building monolithic structures. Or, since traumatized people rely on this product, what if self-storage connected people to social services? 
Meanwhile, the attorney for Public Storage was asked at three separate zoning board hearings in West Orange why the company couldn't provide more than two parking spots for visitors at Crystal Lake, which borders its property.
"We never had public parking for the lake," the lawyer said, "and it's really not the intention of the applicant to provide public parking for the lake as an amenity."