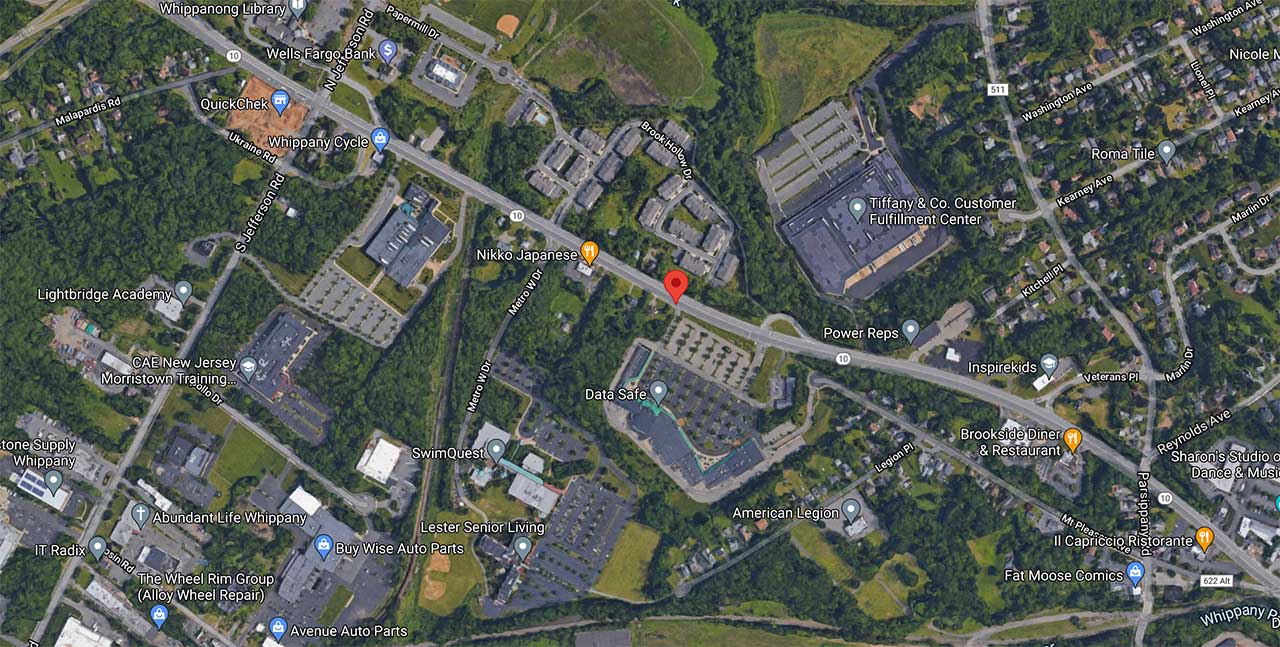 Newly released documents shed more light on the big-box store and residential development that is planned along the Route 10 corridor in the Whippany section of Hanover Township.
Site plans from MG2 illustrate what the proposed Hanover Towne Center's roughly 161,600-square-foot discount club store would look like. The renderings, which were released by Hanover Township's municipal government, do not specifically name the store but closely resemble a Costco Wholesale location.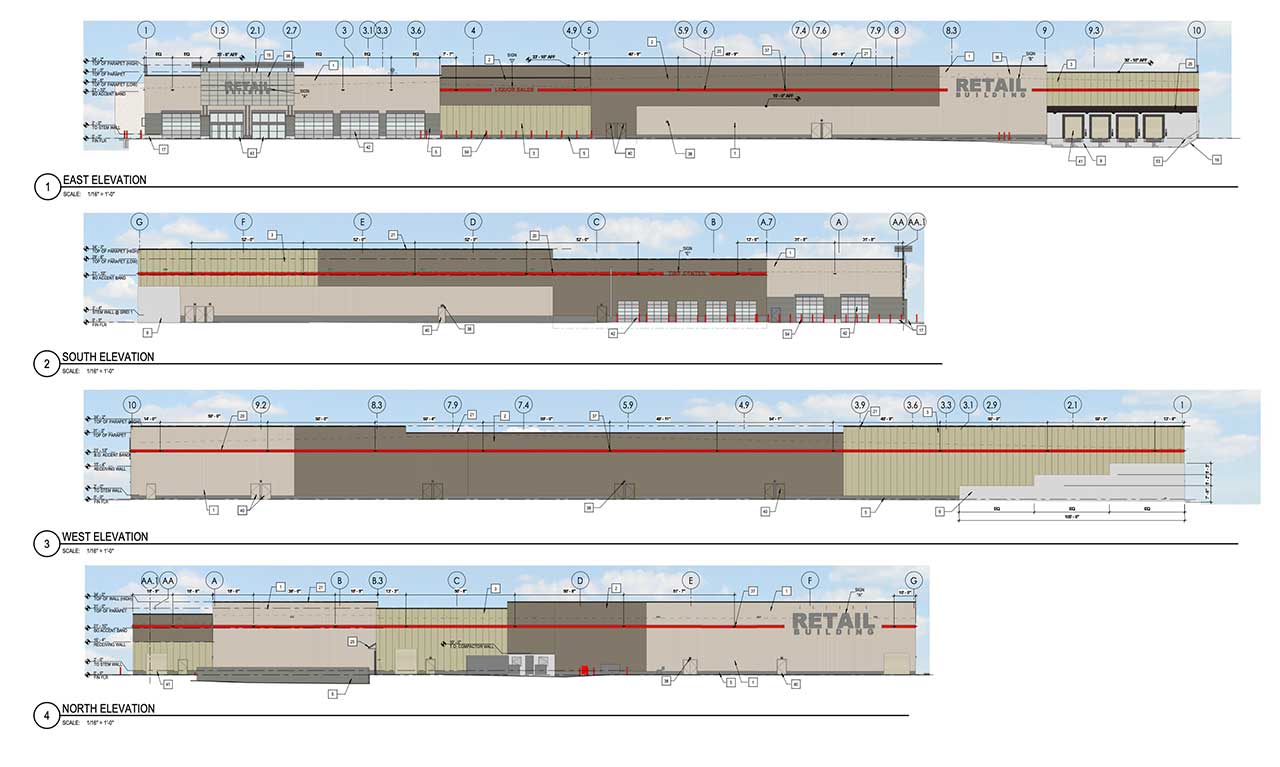 MG2's website touts the architecture firm's relationship with Costco. The firm's Hanover Township plans, which show that the unidentified store would have a liquor sales area, bakery, rotisserie, deli, pharmacy, hearing center, optical center, gas station, and tire center, even refer to the inclusion of "Costco red" aluminum composite material.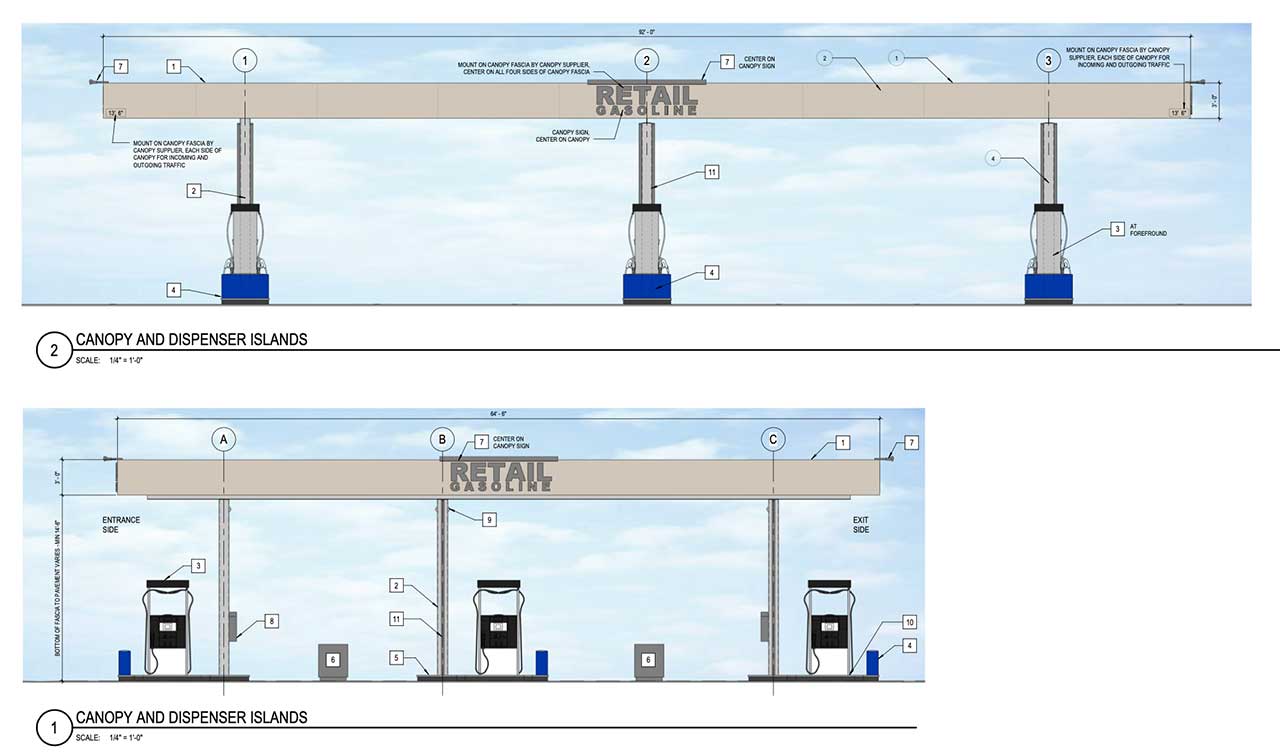 Costco opened a store in neighboring East Hanover more than two decades ago. When reached by phone regarding the proposed big-box store in Whippany, a representative of the East Hanover Costco location said that they were unable to comment at this time.
A Costco corporate spokesperson wrote in an email to Jersey Digs that "it is our company policy to not comment regarding future Costco warehouses until we are ready to share details about the new location (usually 2-3 months in advance)."
In 2019, Costco opened a store at Harbor View Marketplace, a mixed-use complex in Bayonne that was developed by JMF Properties and RD Management.
The documents released by Hanover Township associate JMF Properties and RD Management with the Hanover Towne Center project and show that the complex's 60 townhomes would be split between 11 buildings.
As Jersey Digs previously reported, Hanover Towne Center is slated to be constructed at the 23.4-acre Pine Plaza site at 801-849 Route 10 near the Tiffany & Co. distribution center.