Home
Tags
J.C. Contracting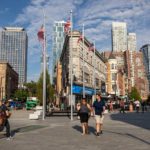 The renovation of two block stretch of Newark Avenue has added granite pavers, a public stage, seating, infrastructure improvements, and more to one of Downtown's biggest destinations.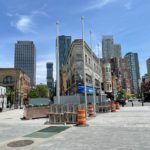 Several blocks near the Grove Street PATH station are close to being fully revamped into a carless stretch with fresh pavers, infrastructure improvements, and new public spaces.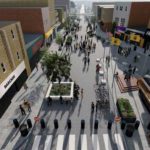 Months of delays have ended with Jersey City's council approving $6.7 million to overhaul a two-block stretch with granite pavers and a variety of improvements including a stage, additional seating areas, and green infrastructure.