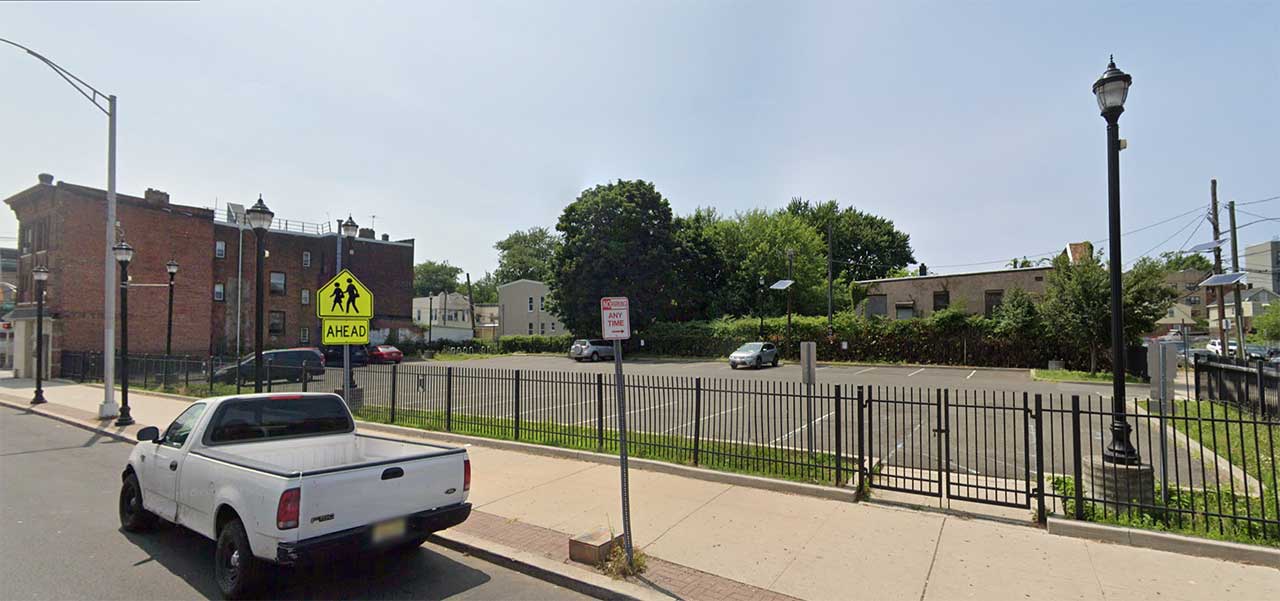 A significant parcel along Martin Luther King Drive will be transformed over the coming months into a new green space that, pending a legal challenge, will serve both the Greenville and West Bergen neighborhoods.
Late last week, construction began at the former home of Fulton Avenue Park. The space, a mostly concrete pocket park that has fallen into disrepair over the last few years, is being excavated and will soon be home to a surface parking lot in the coming weeks.
In exchange, Jersey City will be building a new greenspace called Mary McLeod Bethune Park on a parking lot across from the community center that bears the same name. The future park will feature various amenities seeking to extend the activities that take place within the Bethune Center and will begin construction when work on the Fulton Avenue parking lot is completed.
The namesake of the greenery, Mary Jane McLeod Bethune, was the daughter of former slaves who went on to become one of the most important black educators and civil rights leaders. Her trailblazing career included serving as an advisor to President Franklin Delano Roosevelt.
Mary McLeod Bethune Park will feature facilities like a canopied stage with built-in arena-style seating, a playground, a picnic area, and several open spaces for relaxation. The design of the park was drawn up by Red Bank-based Maser Consulting and vetted by the community during three public meetings that were held regarding the plans.
Some members of Jersey City NAACP branch aren't thrilled with the land swap component of the deal and have filed a lawsuit in Federal court to halt the project's construction. The branch had started a petition last year against the property exchange, as they believe the future parking lot is being built to accommodate future patrons of a synagogue rumored to be in the works at the former Fulton Theater property.
Ward F Councilman Jermaine Robinson shot down that theory earlier this week when he told Hudson County View that the parking lot was being built for everyone that uses the Mary McCleod Bethune Center. He reiterated his support for the deal, noting that the new park will face a main street and contribute to greater public safety.
While the timeline of construction might change due to the litigation, the Mary McLeod Bethune Center says a groundbreaking for the park portion of the plan is currently scheduled for July 2020.
Related: