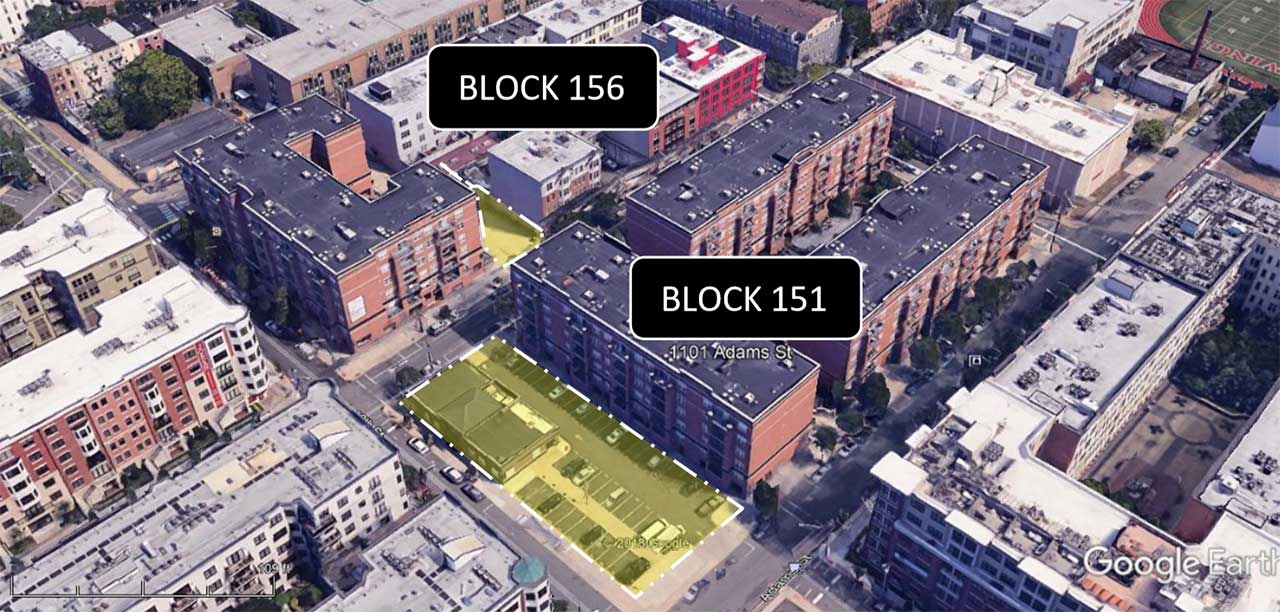 An effort to maximize one of the more notable apartment complexes in western Hoboken took an initial step forward last week, as a Maryland-based developer is looking to construct a new mixed-use building on a corner parcel.
During a May 6 meeting that was held remotely, Hoboken's City Council unanimously approved a resolution that will start the redevelopment process for a property along 12th Street between Grand and Adams streets. The land is owned by Equity Residential and is part of the Rivington, a four-building complex that includes 240 rental units.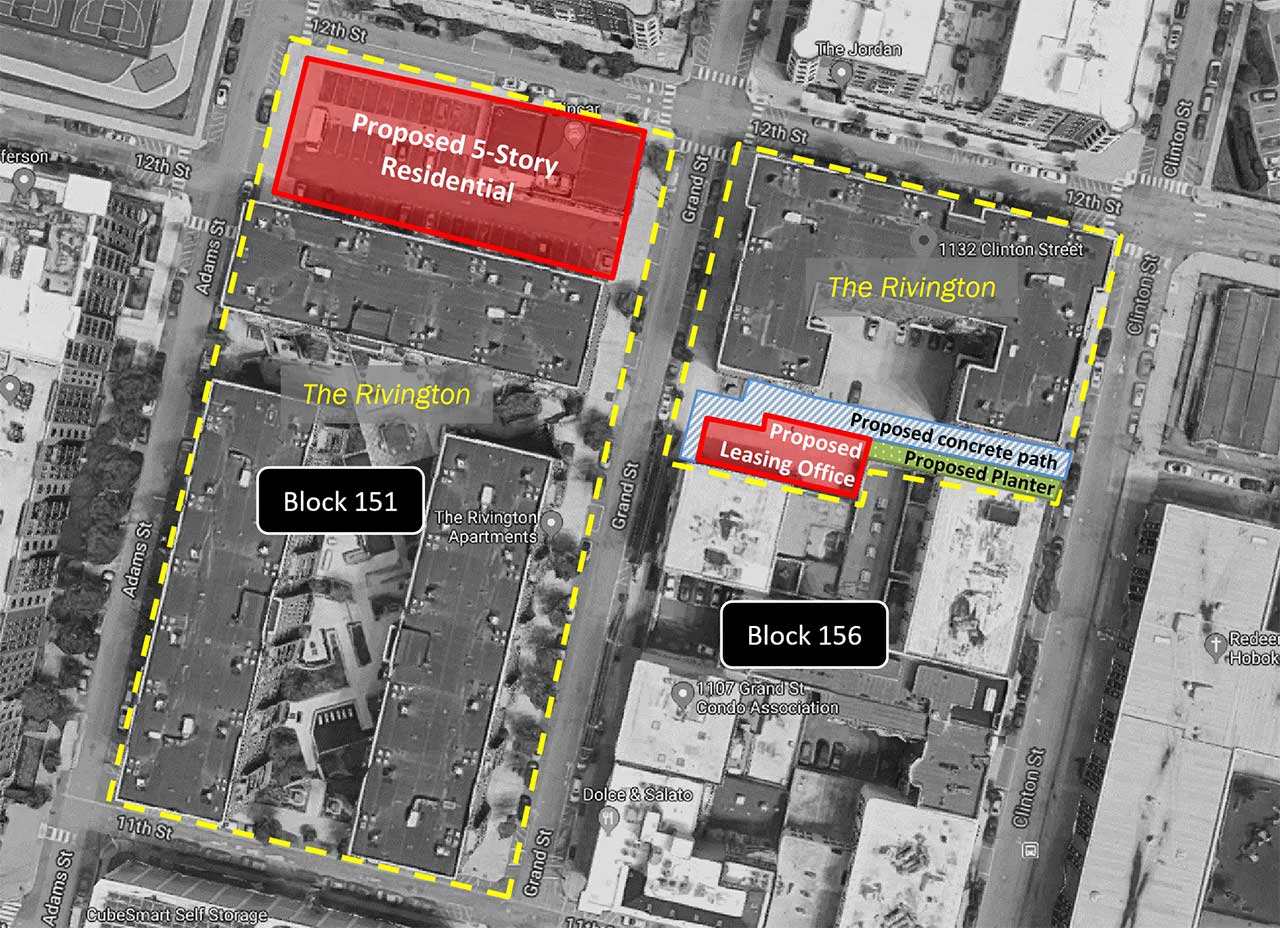 The move designates EQR-Rivington LLC and EQR-Rivington A LLC, two Equity Residential subsidiaries, as a conditional redeveloper for the land. A proposal submitted to the city shows that the company is looking to demolish the current amenities building and surface parking lot at the site and replace it with a new five-story structure with 48 residential units, 34 garage parking spaces, and approximately 1,000 square feet of ground floor retail.
To replace the amenities facility currently on the land that's slated for development, Equity is seeking to construct a new three-story building at 1132 Clinton Street in an existing alleyway. The building would be shared by the entire Rivington complex and include a fitness center, a pool complete with roof deck, and about 2,200 square feet of flex space on the third floor.

Preliminary plans for the expansion of Rivington have been drawn up by Hoboken-based firm Marchetto Higgins Stieve and look to utilize metal and brick components on the exterior. As part of the deal, the complex would need to include five affordable housing units and documents reviewed by Jersey Digs show that the developer has pitched converting two units within the existing Rivington buildings as part of complying with that regulation.
The property falls within Zone 1 of the Northwest Industrial Redevelopment Plan and per the resolution, Equity Residential is looking to create a new "Sub-Area 5" within Zone 1 to execute their vision. The company would need a few amendments in order to move their current plan forward and a notable one includes allowing 34 parking spaces where 48 would be required.
Other amendments needed for the current plan to move forward include allowing a ground floor height of 15 feet where 10 feet is permitted in the residential portion, lowering the minimum dwelling unit size to allow for 520-square foot studios, and two changes that allow for up to 69% lot coverage where only 60% is permitted under current regulations.
The proposal will act as a starting point for Equity Residential and the city as they negotiate a redevelopment agreement, which would then need to be approved by the council. Rivington's possible expansion would rise on property that's just across the street from the Northwest Park, currently under construction and set to open in 2022.
Related: