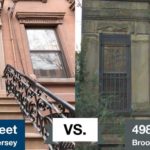 Our latest property comparison takes a look at how a Downtown Jersey City townhome compares to a Brooklyn triplex.
The Jersey City-based firm took home the most prestigious prize of the night for the second year in a row, winning five total awards.
Brownstoner, the go-to source for all things real estate in Brooklyn, is hosting their first ever real estate conference next Wednesday, May 3rd.