This is the first part of a series of articles on bodegas and their owners in Jersey City.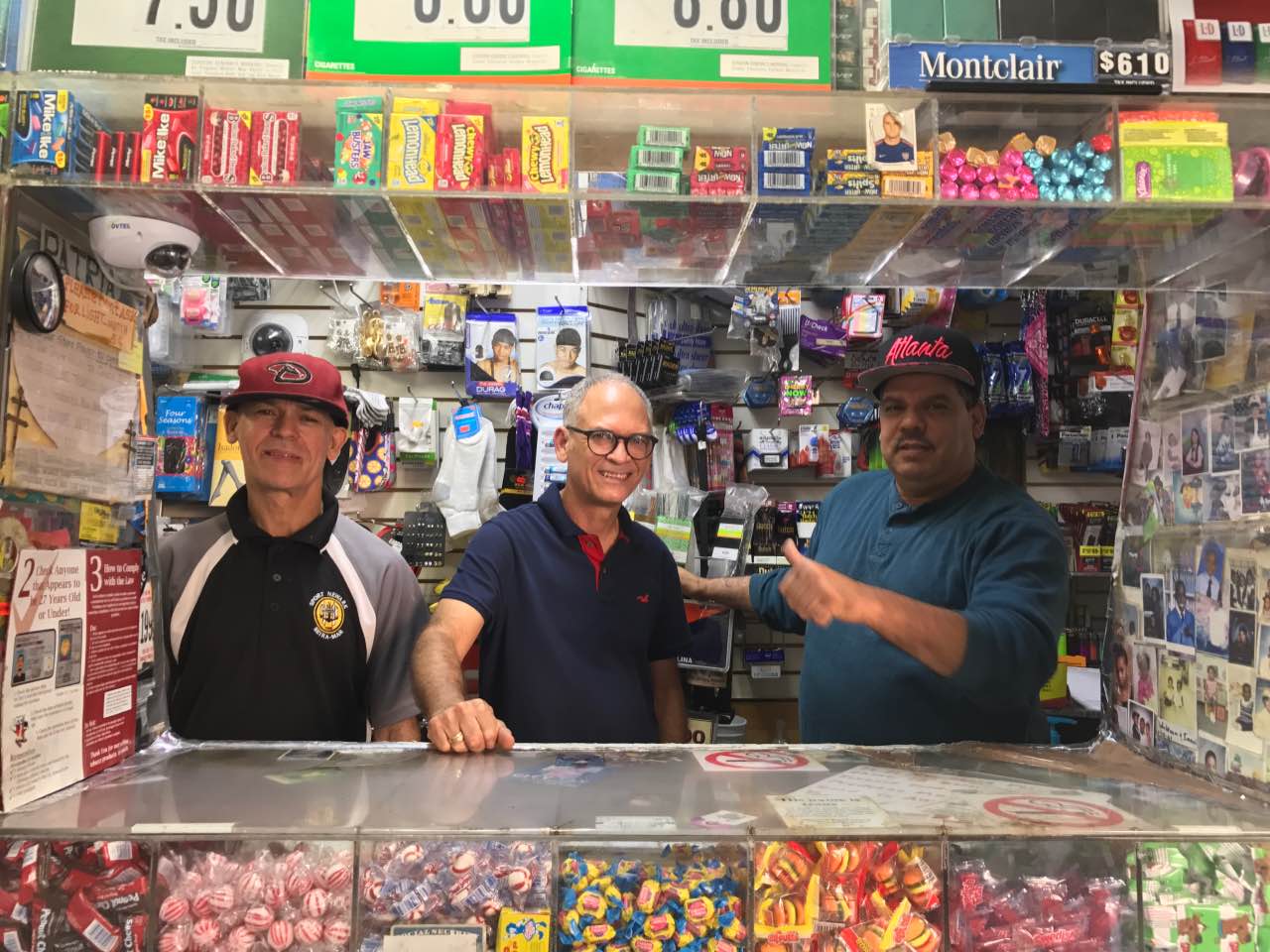 Bodegas are a way of life in the New York-area, feeding into the fabric of communities they serve. So when the startup Bodega announced its controversial idea of replacing corner stores with glorified vending machines, the publicity achieved its intended purpose. It sparked vocal outrage and generated discussion about the role bodegas play in a neighborhood.
In low-income neighborhoods, bodegas provide far more than just the ability to run to the corner store in the middle of the night. In areas of a city devoid of safe, open spaces, without a marketable pedestrian plaza, or luxury high rises, the corner store becomes the central hub of activity in a neighborhood. In Jersey City, a majority of bodegas are spread out along the major roads in Greenville – Martin Luther King Drive and Ocean Avenue.
With Greenville experiencing its own significant demographic shifts, concerns of the encroaching development are inescapable. Community members fear displacement and are proactively working to protect their homes and businesses. The Hispanic American Commerce Association (HACA), which formed in 2015, protects the interests of Hispanic run businesses throughout Jersey City. "We decided to come together to try and make sure things are being done the right way," says HACA President Hipolito Ovalles. Ovalles estimates that more than 60% of their members are bodega and corner store owners. But the organization also represents mechanic shops and garages, beauty salons, barber shops, graphic design companies and other businesses.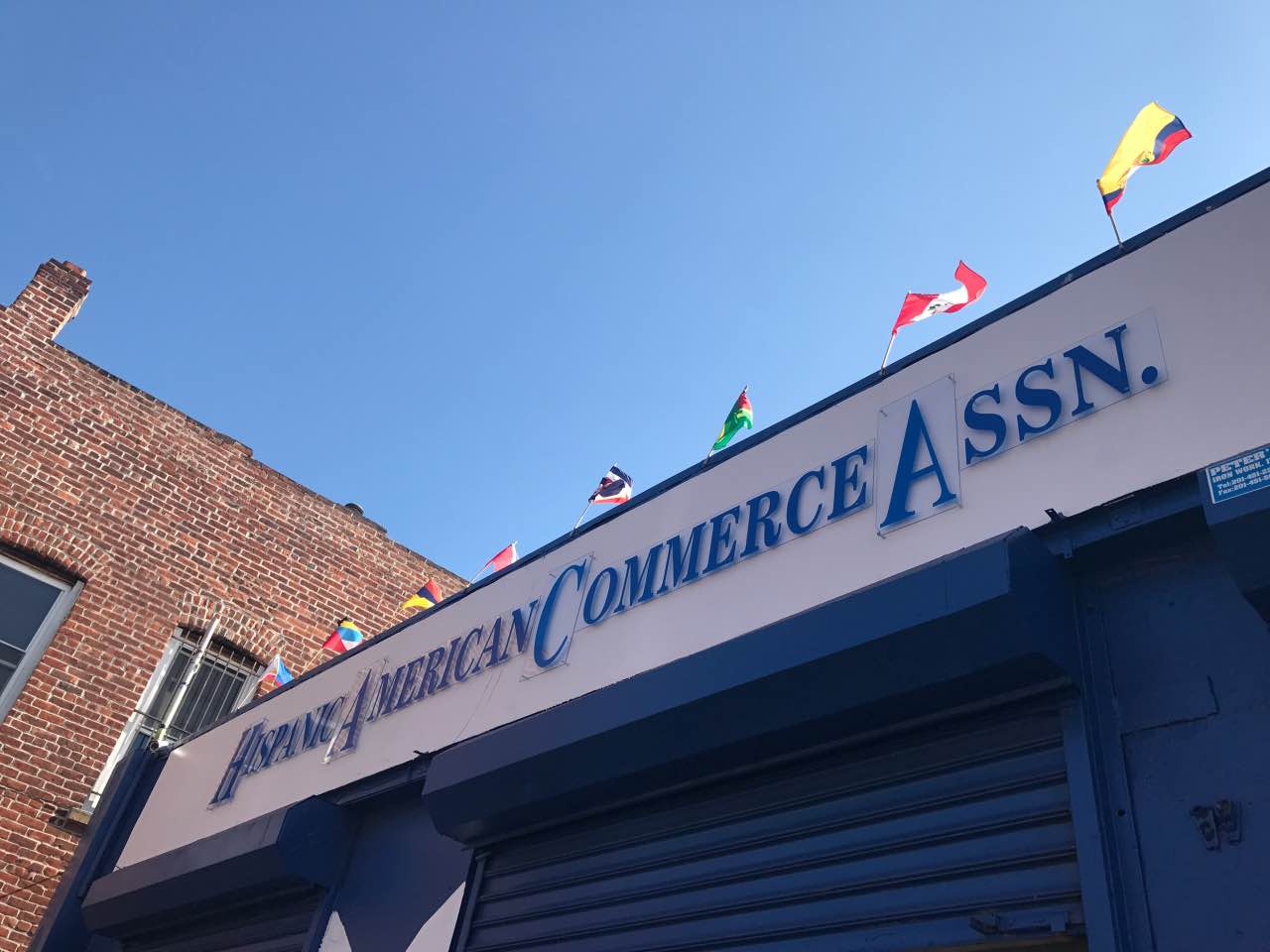 The idea for HACA came about after what two of its founding members, Ovalles and Herminio Mendoza, characterize as years of harassment from inspectors and the police. "All the small businesses, more likely the bodega, for a lot of reason, there were a lot of things against us," Ovalles explains, mentioning drug-dealing that happens near bodegas as a major cause for tension. In some cases, a language barrier would lead to confusion between the bodega owners and officials, and cause stores to be shut down over miscommunications.
Ovalles describes a situation of bodega owners losing their leases and closing their stories after 25 or 30 years. "I was lucky enough that I was able to buy the building," Ovalles says of his store, Lisa-Lina Bodega on Ocean Avenue. "If I didn't get that building, then the lease is over and then [the landlords] can kick me out."
In the two years since its formed, the organization has also become a voice for small business owners in the midst of Jersey City's development boom. "We understand progress is coming," says Mendoza. "But [development] gets rid of the little guy and that's not fair." Thus, in addition to acting as a middleman between the community and government officials, HACA recently opened a wholesale warehouse facility on Ocean Avenue, and there are plans to continue expanding HACA's role.
"HACA is good for the community, especially for the bodega," explains Nelson Rodriguez, a HACA board member who has owned and operated Patria Food Market since 1998. Rodriguez and his wife Sonia immigrated from the Dominican Republic in the 1980s. After Nelson worked in a factory and as a taxi driver, they opened their store on Martin Luther King Drive.
"Everyone pass over here," says Rodriguez of the constantly busy store. Customers flow in and out, some passing through multiple times within minutes. Everyone knows each other. They laugh and joke with the employees behind the counter.
But he admits that Patria, which is on the corner of MLK Dr. and Bidwell Avenue, is in a dangerous section of Greenville. A memorial flyer for Jimmy Gregory, who was shot and killed on Ocean and Van Norstrand Avenues in April, hangs in the store. "People here are living day by day," Rodriguez says. "You see the difference between here and the rest of the city. You're scared because even driving, bullets can come and hit you. It's dangerous being around here because they're shooting all day, night."
Santiago Rodriguez opened Privilege Supermarket nearby on Ocean Ave and Dwight St six years ago. "I see a lot of many things going on here. But there is a lot of opportunity," says Rodriguez, "You have to work hard to keep a business open." The small supermarket, which doesn't fit the classic image of a bodega, brings something else to the area. "Not everyone can afford Pathmark or ShopRite," explains Mendoza. Even with the increased development in Greenville, there are no immediate plans to bring a large supermarket to the neighborhood.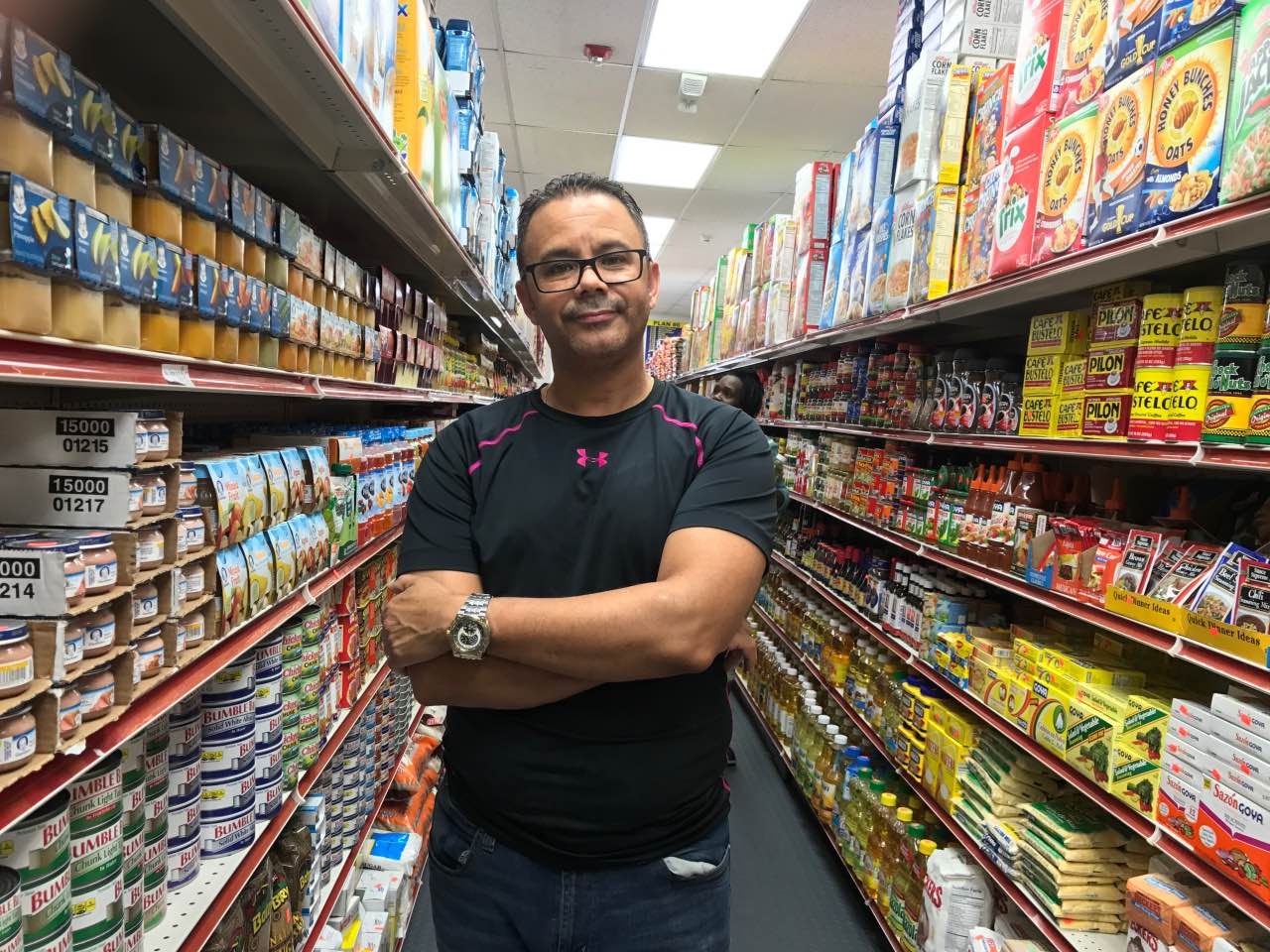 Across the street from Privilege Supermarket, 64 affordable housing units are under construction; the housing development has been touted as bringing economic vitality to the corner. "I see a lot of change," Rodriguez says of the few years his business has operated.
This change is also in part because demographics in Greenville are shifting in a highly visible way. Both Privilege Supermarket and Patria Food Market are short walks from the Greenville Shul, a controversial Hasidic Jewish community center on MLK Drive. The increase of Hasidic families relocating from Brooklyn to Greenville has been met with a tepid response. "They push the people out," says Nelson Rodriguez, describing the aggressive methods the Hasidim were using to purchase homes in Greenville. The tensions between longtime African-American residents and the Hasidim led to Jersey City passing a No Knock ordinance in March. Right now, businesses remain less impacted than homeowners. But it's a sign of what's at stake and what's to come for HACA.
"There's a lot more things we have planned for our future in [HACA] because we understand that when you organize is how you can get [progress]," says Hipolito Ovalles. "You, by yourself, nobody is going to listen to you. That's why we created this voice."