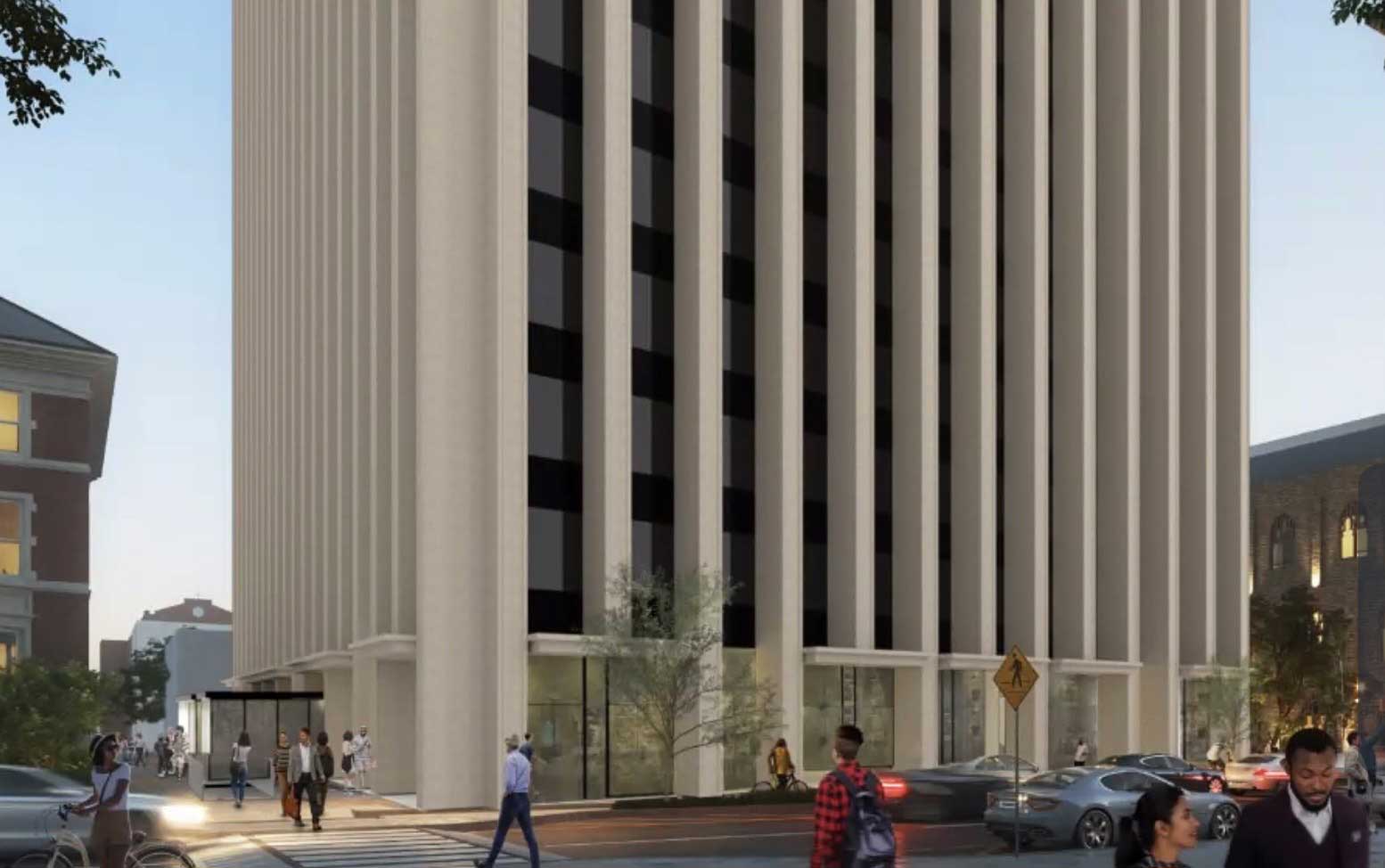 Popular NYC soul food restaurant, BLVD Bistro, is headed to Newark as the restaurant is expanding into a prominent building near Harriet Tubman Square.
Audible.com, who are headquartered in Downtown Newark, have announced a deal that will bring the second location of BLVD Bistro to the ground floor of 33 Washington Street. Chef Carlos Swepson and co-owner Markisha Swepson launched their initial Harlem restaurant back in 2014 and have been serving up American soul food fused with Creole influences and a classic French technique.
"We are excited to bring the BLVD Bistro experience to Newark, just steps away from Harriet Tubman Square," said co-owners Markisha Swepson and Chef Carlos Swepson. "We are proud to stand on the shoulders of culinary giants like John's Southern Eatery and Don Pepe, who created places for the community to gather and enjoy great food."
BLVD was recently crowned the best soul food in the country by Food Network and was chosen by the New York Times as a "Critic's Pick" the year they opened. Highlights from the restaurant's menu include jumbo shrimp laced with jalapeno and Applewood-smoked bacon bits atop cheesy grits or brunch options like a brioche French toast with caramelized banana syrup.
The Newark outpost of BLVD Bistro doesn't have an official timeline for opening just yet, but they can be followed on Instagram at the handle @blvdbistro for further updates.
BLVD Bistro's arrival at 33 Washington Street is part of Audible's initiative to turn the neighborhood around their headquarters into hubs for local businesses. The company is expanding their Live Local program to offer stipends for rent and mentorship for companies moving to the area with services that include relocation assistance and capital for new leases.
33 Washington Street is currently undergoing a redesign courtesy Nina Cooke John, the architect and artist behind the new Harriet Tubman monument in Tubman Square. Audible envisions the property as a mixed-use space that is engaging for anyone who lives, works or studies in the neighborhood.
Companies with founders of color or female founders are particularly encouraged to apply to Audible's Live Local initiative, which just committed nearly $1 million to invest in such expansions and relocations over the course of 2023.