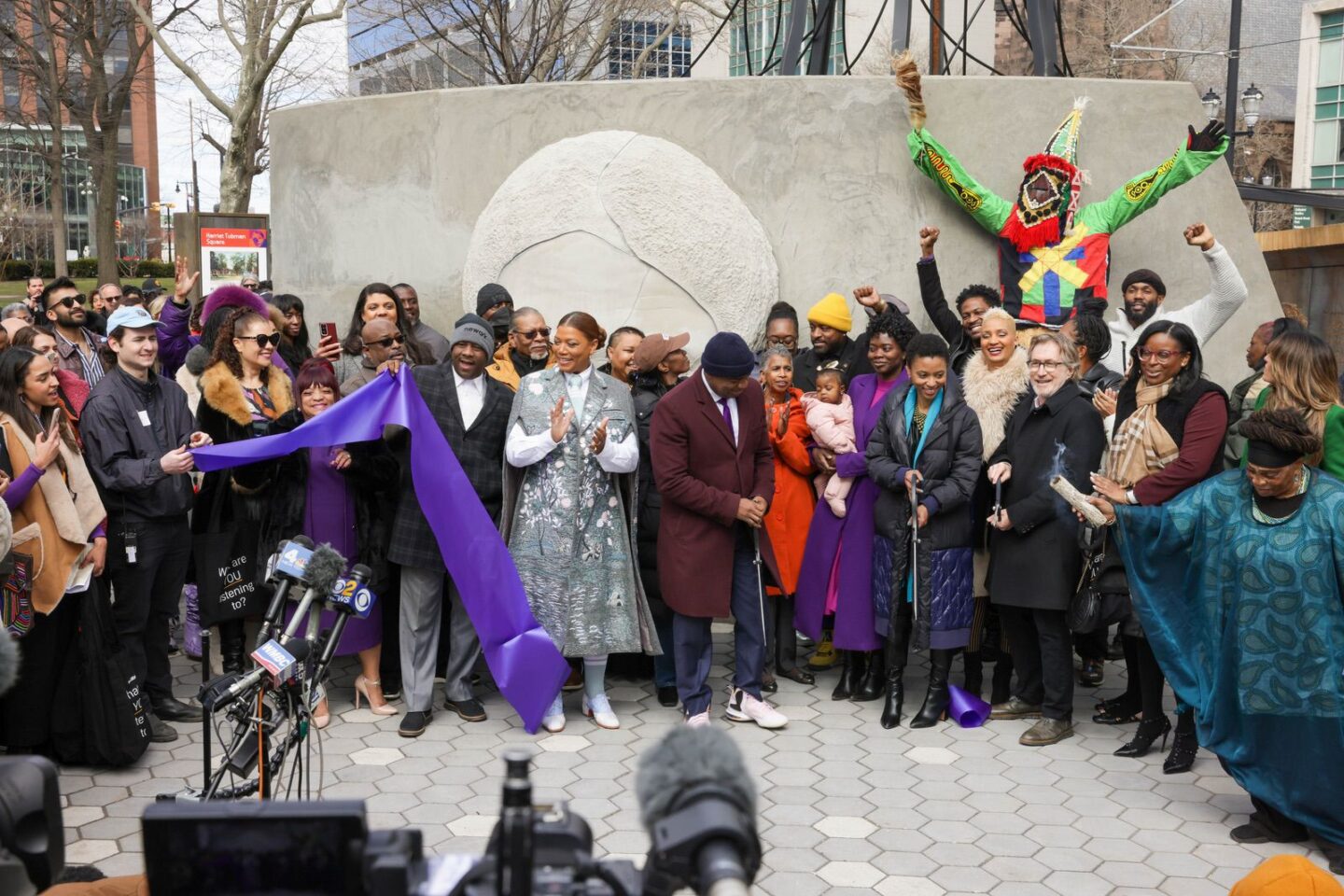 A prominent intersection in Downtown Newark is home to a new work of art honoring a civil rights legend that was created by a Jersey-born artist.
Mayor Ras J. Baraka was joined by Queen Latifah, First Lady Tammy Murphy, and other dignitaries last week to unveil a new monument honoring Harriet Tubman. The piece doubles as a tribute to the city's role in the Underground Railroad along with the Black liberation movement's rich history in the area.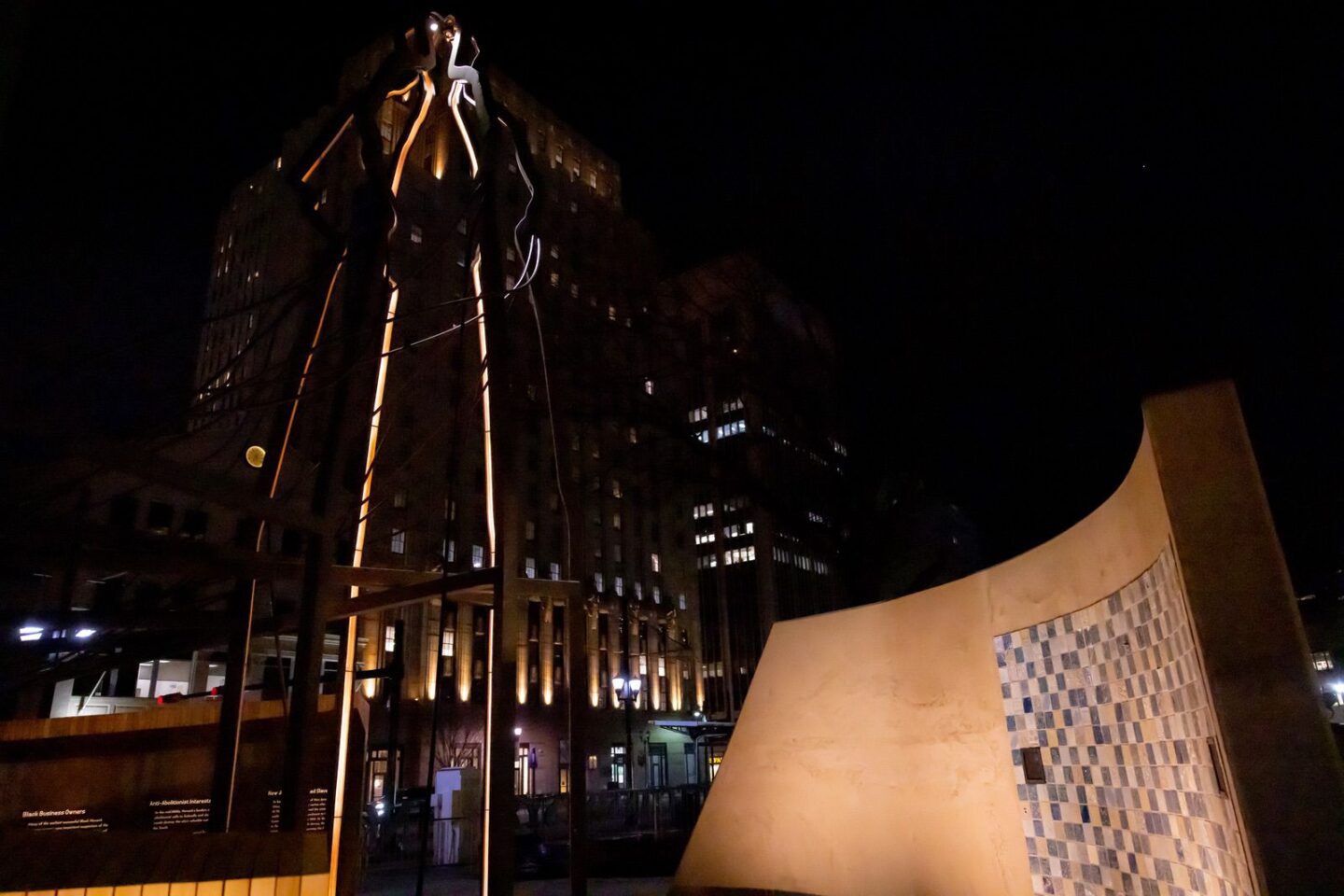 Sitting on Harriet Tubman Square at the intersection of Washington and Broad Streets, the work is titled Shadow of a Face. The monument, which replaces a statue of Christopher Columbus that was removed during the summer of 2020 and relocated, was designed by New Jersey artist and architect Nina Cooke John
The moniker refers to a line in the 1962 Robert Hayden poem "Runagate Runagate." The unveiling heralds the inception of the city's newly launched Arts & Education District and is the first major step towards a full park revitalization effort to be led by Newark City Parks Foundation.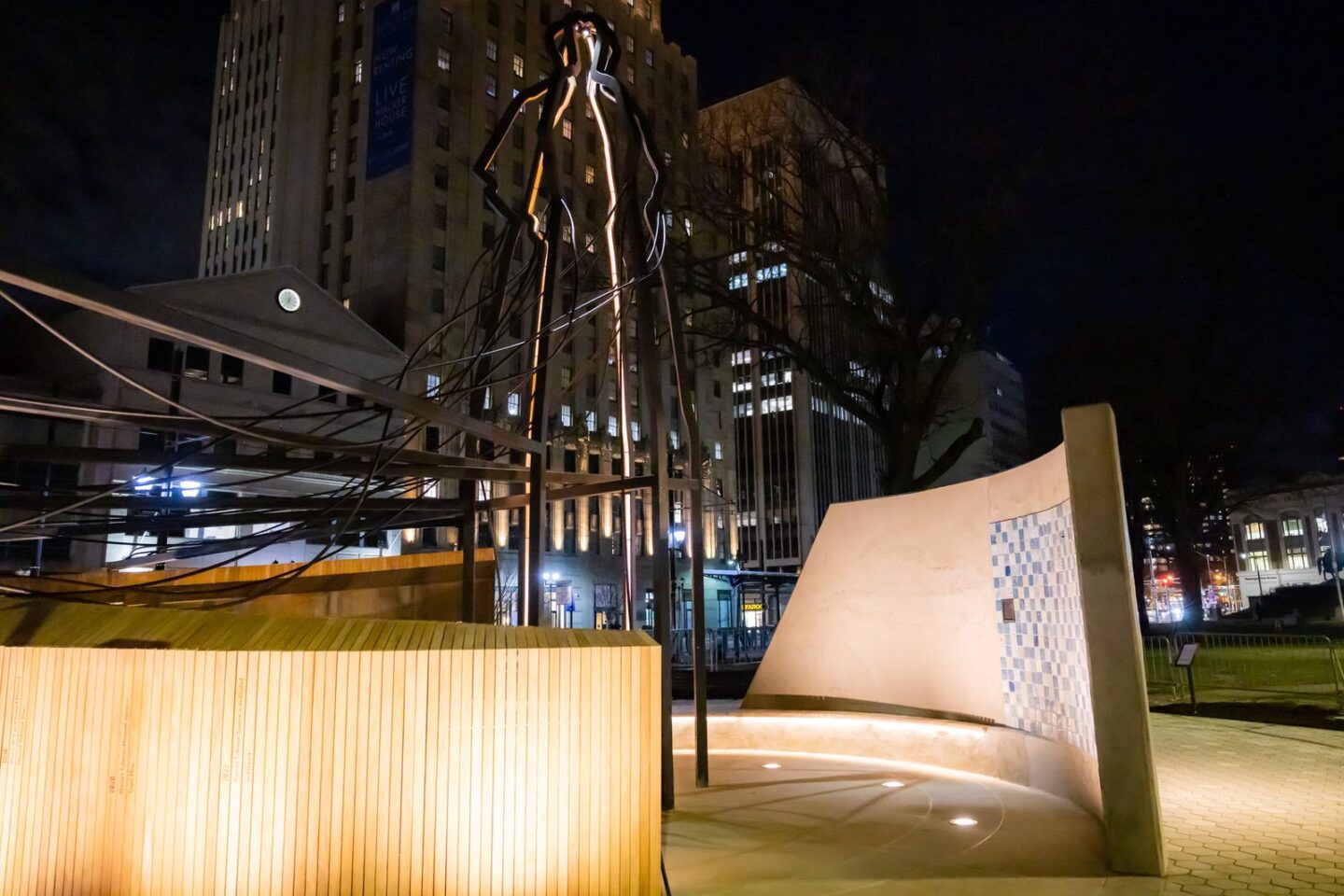 "In a time when so many cities are choosing to topple statues that limit the scope of their people's story, we have chosen to erect a monument that spurs us into our future story of exemplary strength and solidity," said Mayor Baraka. "In a country where the overwhelming majority of monuments are testaments to white males, Newark has chosen to erect a monument to a Black woman who was barely five feet tall but had the visage and power of a giant.
The monument features a circular learning wall that guides visitors through a multi-sensory experience showcasing Tubman's life and the city's history of Black liberation. Local historians led by Rutgers University professor Dr. James Amemasor spearheaded the effort, while Audible's permanent on-site audio experience at the monument includes seminal stories of Ms. Tubman's life and the Underground Railroad created by Newark native Pia Wilson and narrated by Queen Latifah.
"Harriet Tubman was a trailblazer, both literally and figuratively, whose legacy is a testament to the strength and resilience of the African American community in our country," said First Lady Tammy Murphy. "Her unwavering commitment to freedom, justice, and equality has inspired countless others to stand up and fight for their rights."
The Harriet Tubman Monument project was led by City of Newark Arts and Cultural Affairs Director Fayemi Shakur and funded by the City of Newark, Audible, The Mellon Foundation, and individual residents in collaboration with The Newark City Parks Foundation, Newark Arts, The Newark Museum of Art, and the Newark Public Library.