The mix of old and new restaurants and businesses on Weehawken's Park Avenue, which separates the township from Union City near the ramp to Route 495, has had new customers to serve in the last decade with several residential buildings in walking distance, such as The Thread in Union City and a six-story apartment complex around the corner called The Marq. Soon that opened this spring. Customers in the densely populated area will have another new food choice nearby.
Work at Bagels on Park has moved along with new signage and a web presence. It's located at 3508 Park Avenue, not far from the 495 ramp to the Lincoln Tunnel. It's on the Weehawken side of the street, across from Union City.
The website says, "Bagels On Park will be making fresh bagels on-site using their own recipe, fresh juices, paninis, coffee, indoor/outdoor seating, and DELIVERY from the store." They've got a preliminary listing on Uber Eats, only listing the bagel types for now (from cinnamon raisin to everything).
A writeup on the Weehawken Life Instagram page says, "I had the chance to meet the new owner — Tina, who was born and raised in Weehawken. Bagels on Park will eventually have gluten-free bagels available. Tina stays true to her community and incorporated the Weehawken colors in the Bagels on Park logo…now that's showing love for your community!"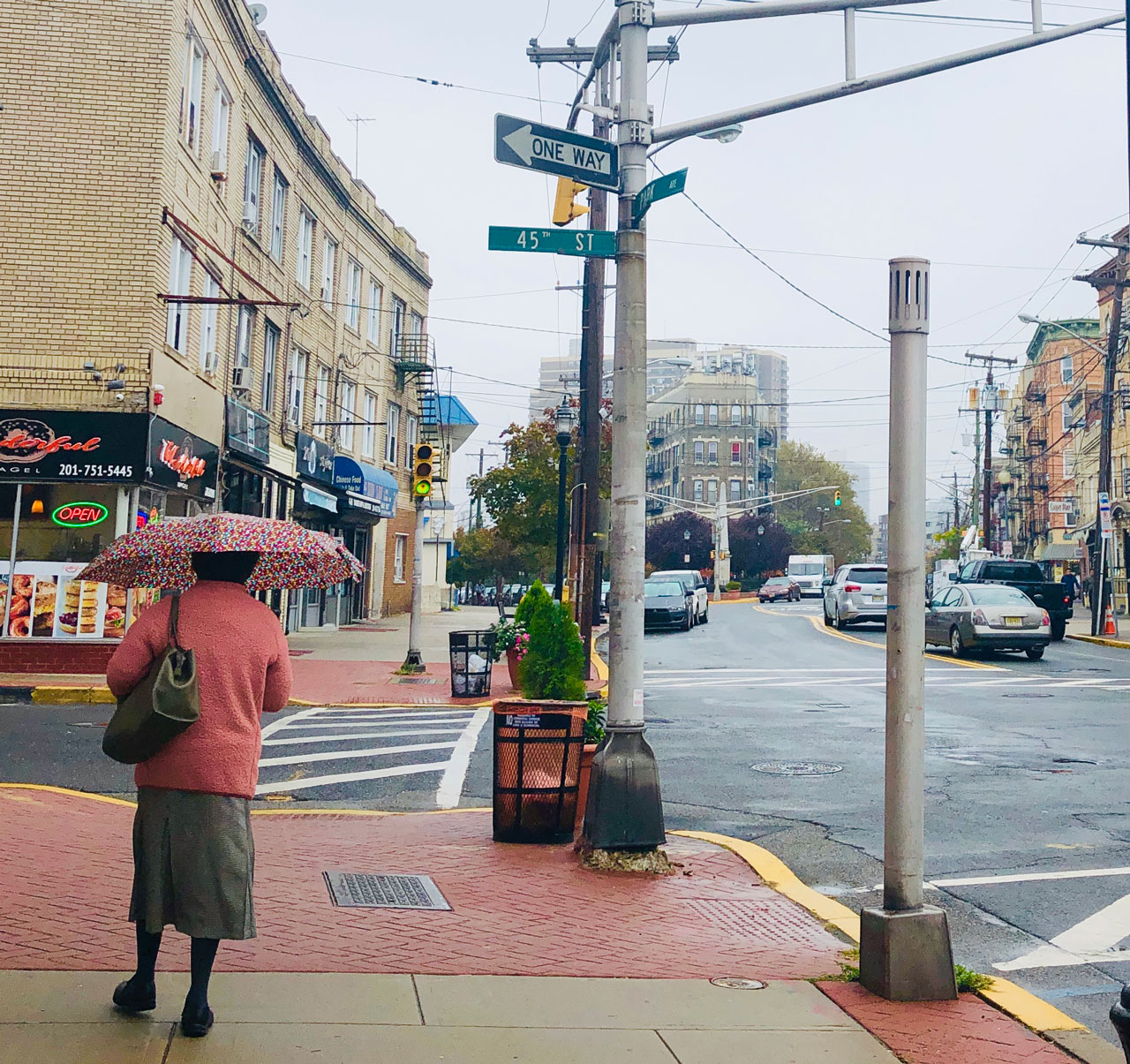 Commenters over the summer expressed enthusiasm. "Yes finally a bagel shop in Weehawken," wrote one.
Weehawken Mayor Richard Turner, who for many years has been trying to make Park Avenue more of a destination like Washington Street in Hoboken, said, "That whole area's starting to open up. There's a wine and art place on Weehawken side, there's a Mexican restaurant, another bagel place on 45th Street in Union City, a crepe store. Everybody traditionally looks east, but now people are starting to come to Park Avenue."
The area has also been cited as a place to find authentic Cuban sandwiches and other ethnic eats.
Park Avenue starts in Hoboken and winds north through Union City and Guttenberg, stopping at James J. Braddock Park in North Bergen.
Related: